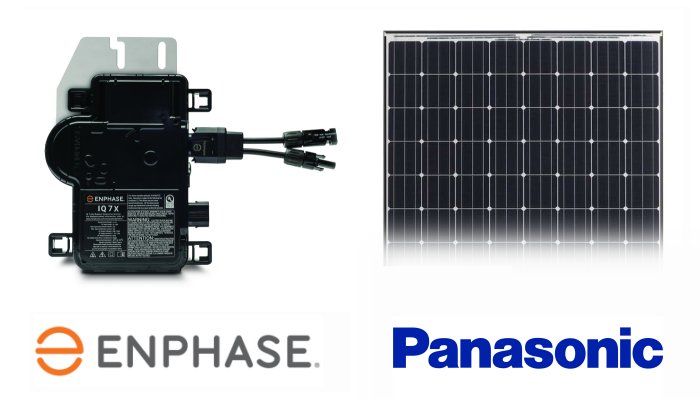 A partnership between Enphase Energy and Panasonic will see Enphase's IQ 7X Micro microinverter combined with Panasonic HIT solar modules.
An AC solar panel is one that has a microinverter integrated on the back of the module. The use of microinverters does away with the need for a central solar inverter; offering redundancy, panel level monitoring and other benefits.
The Panasonic/Enphase announcement is light on details as to when the AC solar panel will be released (and just generally), but says the IQ 7X Micro is already compatible with Panasonic N Series HIT panels. Panasonic claims N Series panels are among the most efficient on the market, have a temperature coefficient1 of -0.258% /⁰C and will keep at least 90.76% of their initial power output after 25 years of use.
Integrating the IQ 7X with the panels will provide lower install times and additional savings on logistics and overhead costs.
"This partnership with Enphase Energy will enable us to combine our products and expertise to offer a new solar solution that can help our customers meet their renewable energy needs," said Panasonic's Mukesh Sethi.
Of course, Enphase is also rather chuffed with the partnership.
"We are excited to work with Panasonic on this new high-performance AC module program," said Enphase Energy Chief Commercial Officer David Ranhoff. "Panasonic is a global brand that homeowners know and respect."
Enphase recently launched the IQ 7, its seventh generation microinverter. The company states the IQ 7 Micro series produces 4% more power, is 19% lighter and 17% smaller than the IQ 6 series. Optimized for 60-cell, 72-cell (IQ 7+ Micro) and 96-cell (IQ 7X Micro) modules, the latter can handle 320-460+ watt solar panels says Enphase2 and has a 97.5% CEC Efficiency.
Here's a closer look at the IQ 7X Micro.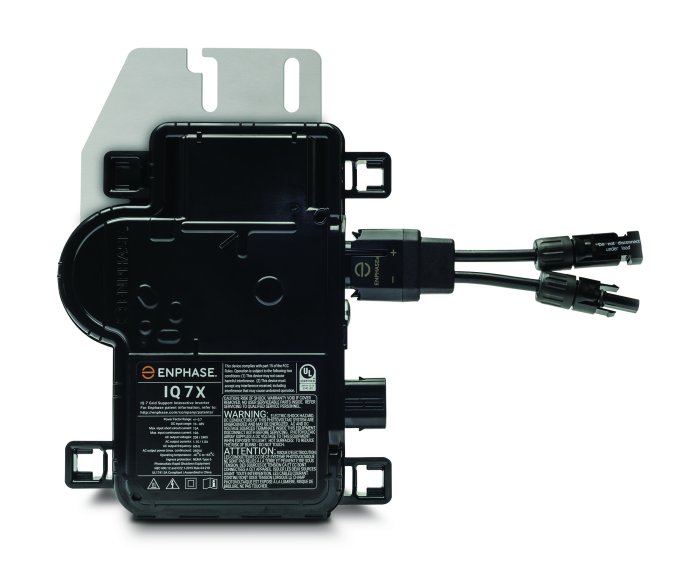 According to the preliminary datasheet (PDF), the unit is 212 mm x 175 mm x 30.2 mm (without bracket) and weights 1.08kg.
It's good to see Enphase kicking more goals as it has been experiencing some challenges – you can learn more about those and a little more about the IQ 7 series in this post from Ronald.
Other solar panel manufacturers to team up with Enphase on AC solar modules include JinkoSolar (Eagle AC) and LG (NeON 2 ACe).
Curious about microinverters generally? Learn more about microinverters and AC solar panels. You can also check out Australian reviews of Enphase Energy products here.