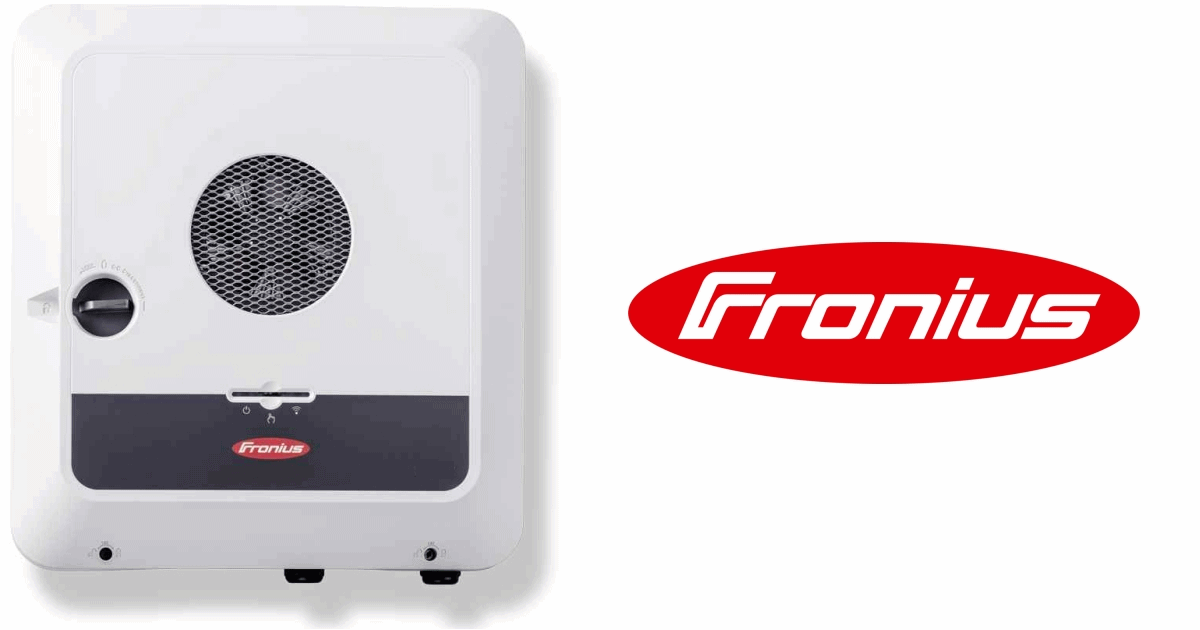 Fronius says its GEN24 Plus inverters have the first life cycle assessment in the world to be confirmed by an independent institute.
Among the many myths bandied about regarding solar that refuse to die is the one claiming the energy used to create components exceeds what a system will generate – the solar power energy payback myth. Another along the same lines relates to carbon emissions.
Solar inverter manufacturer Fronius spent a year on a life cycle assessment (LCA) for its GEN24 Plus inverter; a hybrid inverter with the added capability of supplying backup power without a battery.
A LCA is an analysis of environmental impacts associated with all the stages of a product's life, from raw material extraction through to materials processing, manufacture, distribution, use, repairability and recycling.
Fronius's R&D department teamed up with an external sustainability expert in preparing the LCA, which found the CO2e (carbon dioxide equivalent) payback time ranges from under one year to 3.7 years, depending on the scenario.
"At Fronius, sustainability is not just a cliché, but rather deeply rooted in our conduct and thinking," said Fronius International GmbH's  Martin Hackl. "We invest in years of research to ensure that our products and solutions are future-proof and sustainable."
Fronius says the GEN24 Plus inverter avoids up to 16,932 kg of CO2 over the course of a hypothetical service life of 20 years.
GEN24 Plus inverters currently come with a "5+5 years" product warranty, which is the standard five years Fronius warranty plus an additional five years if the inverter is registered on Fronius Solar.web, the company's monitoring service. However, the product warranty can be extended to 20 years for a fee.
Repairability And Recycling
While we are increasingly living in a throwaway society, Fronius prefers to repair inverters where it can and on-site where possible. The company noted all repair processes modelled in the LCA generate greater environmental benefits than the premature replacement of the entire inverter.
With regard to recycling, Fronius says the GEN24 Plus were designed to be pulled down to their most important constituent parts in just 5.5 minutes. Disassembly and recycling of the aluminium heat sink (made from 100% recycled aluminium), the wall bracket, the "EMC cover" and plastic housing provide the greatest benefits.
According to Fronius, the life cycle analysis was reviewed and certified by Germany's Fraunhofer Institute.
Choosing A Solar Inverter
On a related note, the component most likely to fail first in a solar power system is the inverter given the conditions under which it operates. This is why special attention should be paid to choosing the best solar inverter for your situation.
Finn's advice from his Solar 101 Guide – Buying Solar:
"So even if you're on a limited budget, I'd recommend considering a mid-range or high-end inverter as I'm confident they'll last longer overall than the cheapest ones."
Fronius inverters would be considered in the high-end category. They've been very popular in Australia, with the 5,000+ Fronius inverter reviews here on SolarQuotes averaging a star rating of 4.7 out of 5 overall at the time of publishing, and 4.9 over the last 6 and 12 months.