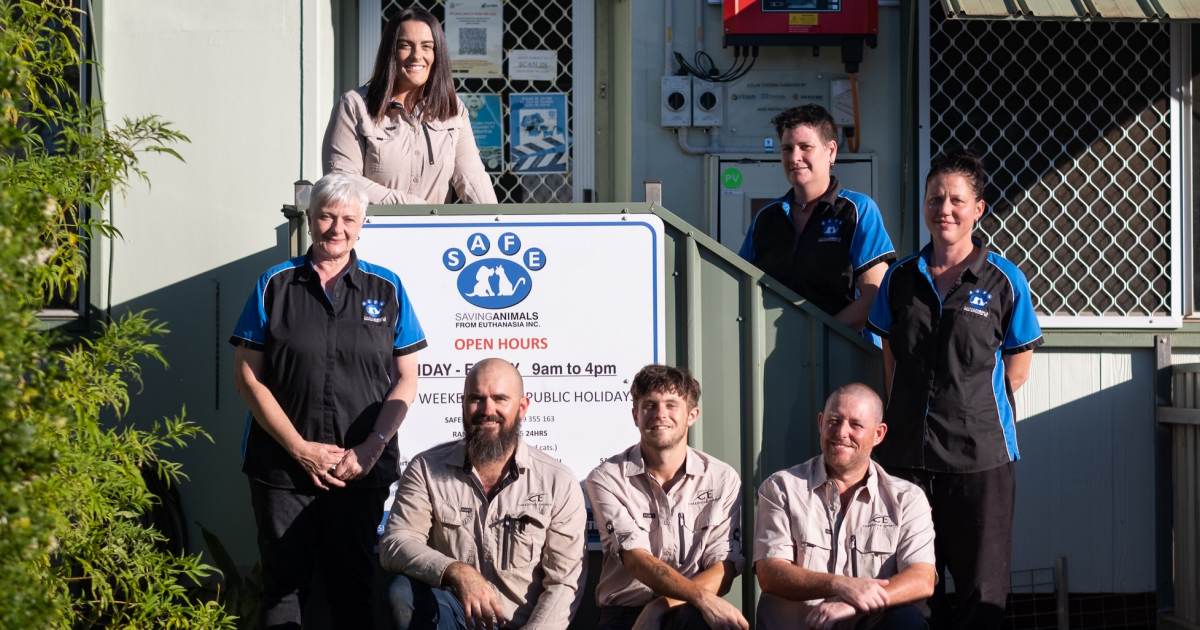 Two major solar manufacturers and an Australian distributor have teamed up to supply a solar power system for a branch of Western Australia's largest animal rescue organisation.
Founded in 2003, Saving Animals From Euthanasia Inc. (SAFE) has 11 branches state-wide that have collectively re-homed thousands of homeless animals. SAFE uses a foster care approach, meaning there are no time limits for how long an animal may be in care.
"We help people find companionship by matching them with the pets in need who suit them," says SAFE. "Our use of animal foster care instead of shelters lets us get to know the animals' personalities. This helps us make better matches."

SAFE Goes Solar
Like many community organisations, SAFE depends heavily on donations to carry out its important work and needs to keep its operating costs down wherever it can.
Among the costs it must cover is electricity, and thanks to the generosity of inverter manufacturer GoodWe, solar panel producer Risen Energy and distributor One Stop Warehouse, the Karratha branch of SAFE will now see its electricity bills plummet.
Late last year, the companies ran a donation campaign where retailers and installers were given the opportunity to nominate an organisation that would benefit from the installation of a solar power system. SAFE Karratha was selected after being nominated by local installer, Cheeditha Energy.
A 10kW system has been installed, with GoodWe donating a GW10KT-DT three-phase solar inverter and Risen Energy 36 x 370W Jaeger solar panels. One Stop Warehouse managed campaign coordination and logistics, while the installation was performed by Cheeditha Energy.
"It's hard to find big enough words to get across the gratitude SAFE has to Risen, One Stop Warehouse, GoodWe and Cheeditha Energy for their generous support to a struggling animal rescue service," said SAFE's Founder, Sue Hedley OAM.
10kW of solar in Karratha can be expected to generate somewhere in the region of 20,375 kilowatt hours a year; so the system will help free up significant financial resources that can be used for other purposes.
The solar industry does a lot of good just through the products it provides that help families, businesses and other organisation slash their electricity bills while also slashing emissions; plus the industry supports thousands of jobs in Australia. But it's always particularly inspiring to see industry participants going the extra mile to assist more broadly in the community.
"Risen Energy Australia is proud to work with professionals like GoodWe, One Stop Warehouse and Cheeditha Energy to deliver projects for the community's benefit and we hope to identify further organisations to similarly support in the future," said General Manager of Risen Energy Australia Eric Lee.