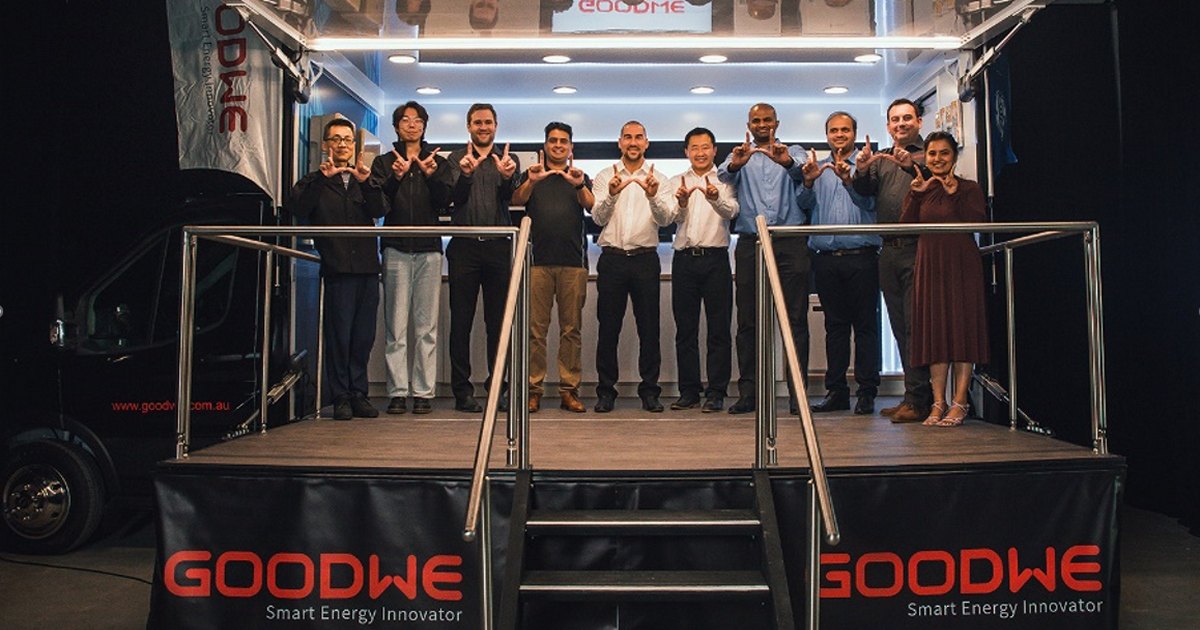 Chinese solar inverter manufacturer GoodWe is pretty pleased with how it ranked in Australia against its competitors last year.
GoodWe states IHS Markit's latest PV Inverter Market Share & Rankings report indicates the company scored a very respectable third place in 2021 for total MW shipped to Australia – and number 6 globally.
Commenting on the result, Country Manager for GoodWe Australia Dean Williamson said:
"We are extremely proud of this achievement, and is a great testament to our dedicated team, both locally and globally. 2021 presented many challenges to the solar industry in Australia, such as the impacts of the pandemic & supply chain in particular."
GoodWe established an Australian presence in 2012 with just three staff members. The Australian team – based in Melbourne –  has grown to 15 and the company seen 50% year-on-year growth over the past 4 years. While ranking no. 3 is nothing to be sneezed at, GoodWe says according to its own research it was number 1 in the Australian rooftop PV segment in 2021. But we'll just leave them to duke it out with their competitors if they beg to differ.
With regard to other manufacturers, Sungrow also seemed very pleased with its result; stating it had been crowned no. 1 globally for market share in 2021 with 47.1 GWac inverter shipments.
The Best Inverter Brands For Australian Conditions?
Market share is one thing, but which are the best solar inverters to install on an Australian home in 2022? It can be a confusing choice with so many brands available, all claiming to be the best.
Those very well-placed to opine are solar installers who work with various brands day-in, day-out – and who also often get to see the results of other installers' jobs.
Early this year, SolarQuotes founder Finn Peacock asked top Australian installers what they would be happy to have on their own homes in two scenarios – where money is no object, and where every dollar counts. You can find out how they voted in the SQ Installers Choice Awards for the best inverters in 2022. (Spoiler: both Sungrow and GoodWe scored spots on the podium in the budget category).
For a list of brands Finn would happily have on his own home at this point in time, check out his recommended solar inverter brands chart and pick up some tips for choosing a good inverter while you're there. You can also browse through literally thousands of solar inverter reviews and ratings from Australian owners for a truckload of brands.
While solar panels tend to steal the limelight, it pays to give careful consideration to inverter choice as this box of electronics is really the workhorse of a solar power system. If your inverter craps out, it's game over for generating electricity from your rooftop until it is repaired or replaced.
Avoid what could turn out to be a lengthy, frustrating and expensive exercise by picking a solar inverter brand known for quality, a good warranty *and* good after-sales customer service. It's also important to choose the right company to install it. Even a top inverter in the hands of an incompetent installer could result in poor performance – or worse – and troubles with warranty claims as the installer is the first point of contact.