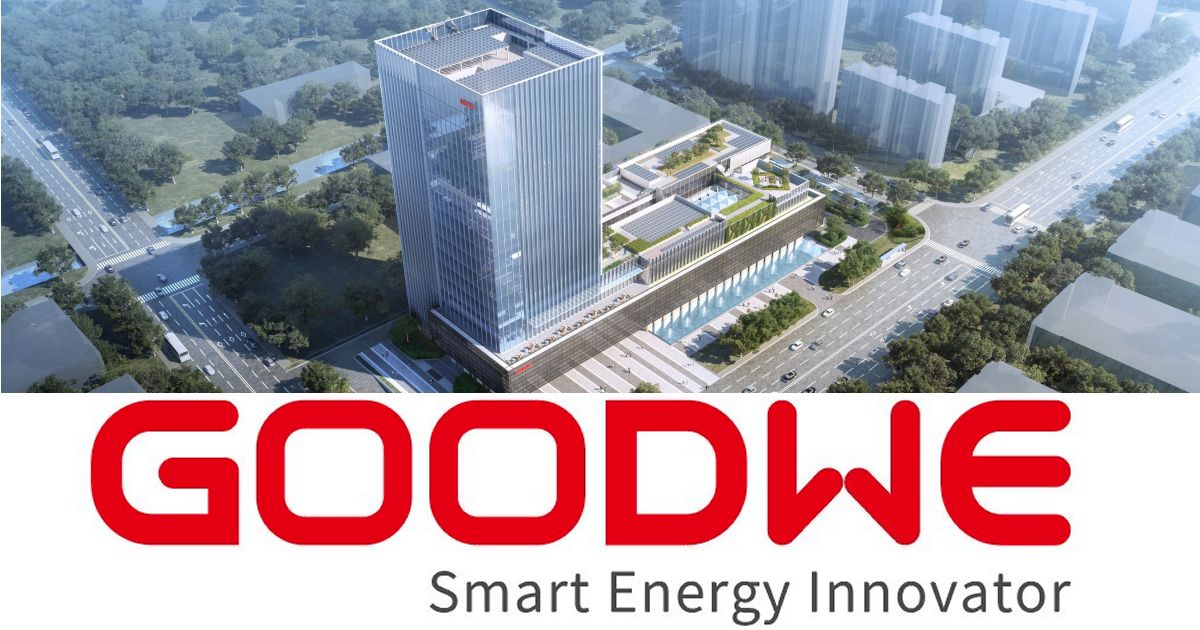 Chinese inverter manufacturer GoodWe has welcomed the new calendar year with a new look and kicking off construction of its new headquarters in Jiangsu.
Jiangsu GoodWe Power Supply Technology Co Ltd, simply GoodWe to its friends, was founded in Suzhou, China back in 2010. The company manufactures a wide range of solar inverters primarily for home and commercial solar applications.
To date, GoodWe has delivered more than 23GW of inverter capacity around the world. It has more than 3,000 employees, with around 400 of those dedicated to research and development.
GoodWe inverters have been pretty popular in Australia, where the company has had a physical office since 2012 (in Melbourne). Contributing to the popularity of GoodWe solar inverters here are their comparatively low pricing point, while still being good quality products. When buying solar, choosing the best inverter for your circumstances is really important as it's the workhorse of a solar power system – and the component most likely to fail first.
From Solar Engine To Smart Energy Innovator
New GoodWe product designs will incorporate a new logo (see above), the result of a rebrand formally launched this week. Here's the old logo:

Rebrands are a messy, complex, costly (particularly if they fail), frustrating and at times unnecessary affair; best avoided if possible. But in GoodWe's case and while they say beauty is in the eye of the beholder, the new logo is an improvement in my opinion. I was always puzzled by strange square spiral in the old logo.
Regarding a change in slogan, the company says:
"GoodWe considers technological innovation a key brand pillar, and so both its new logo and the accompanying brand slogan "Smart Energy Innovator" were rebranded to bring out this high-tech identity."
Earlier this week, the company also held a ground-breaking ceremony for its new company headquarters in the Suzhou High-Tech Zone in Jiangsu.
" The headquarters — which will extend 20 floors above ground and 3 floors underground — are a major investment, set to feature smart tech and house a smart energy R&D facility where some of the company's PV product and technology research will be conducted," says GoodWe.
It looks like its stay in its current headquarters will be pretty brief – GoodWe only shifted into that location, also in Suzhou, in late 2019 – but that also includes factory space.
The company is currently listed as a SolarQuotes-approved brand and has scored an average 4.7 stars in the last six months from GoodWe inverter reviews submitted to SolarQuotes by Australians using the company's products. You can compare GoodWe inverter specifications and estimated pricing with models from other brands on SQ's solar inverter comparison table.