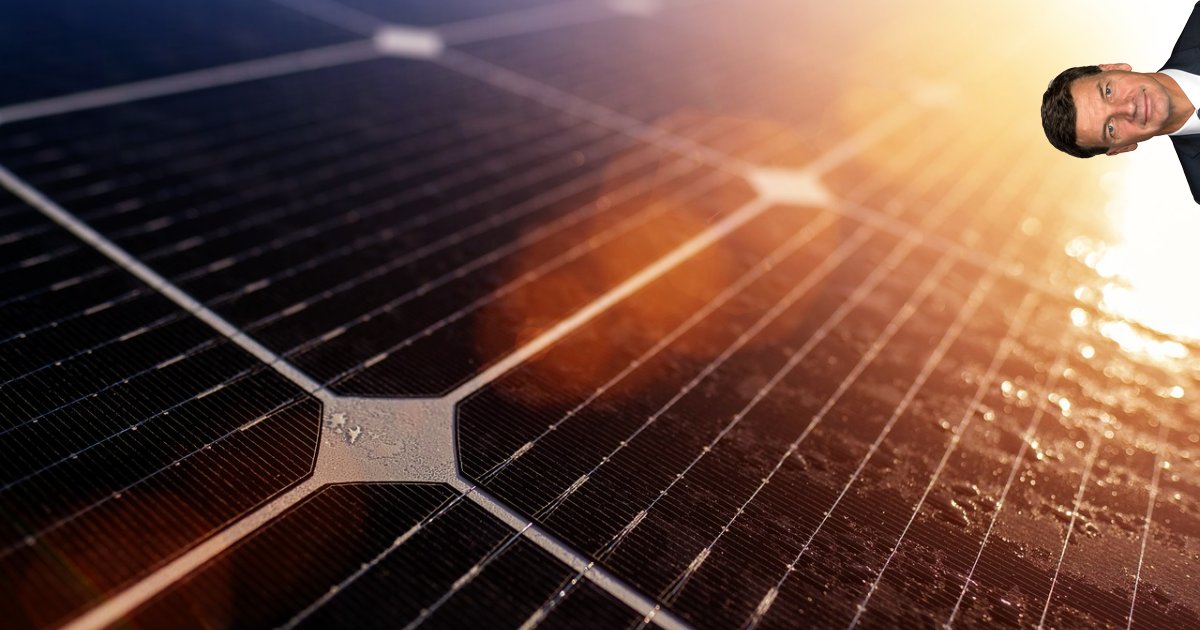 The Australian Renewable Energy Agency (ARENA) is throwing a fistful of cash at making solar power even cheaper than it is now.
What Is Solar 30 30 30?
In November last year, Federal Minister for Industry, Energy and Emissions Reduction Angus Taylor released the Low Emissions Technology Statement 2021 (LETS 2021), part of the Morrison Government's Technology Investment Roadmap.
LETS 2021 introduced a stretch goal1 of ultra low-cost solar electricity generation as another priority – $15 per MWh Levelised Cost of Energy (LCOE2) for utility-scale solar power; which is approximately a third of today's costs.
Furthermore, the government said it will work toward achieving 30% module efficiency and reducing balance of system costs by approximately 70%. So, 30% module efficiency at 30 cents per installed watt by 2030 – Solar 30 30 30.
ARENA Kicks In Cash
Yesterday, the Australian Renewable Energy Agency (ARENA) announced it would provide up to $40 million in funding to support research and development towards Solar 30 30 30 across two streams of up to $20 million each.
Cells and Modules: research, development and innovation.
Balance of system (BOS), operations and maintenance: other innovations with the potential to reduce the upfront and ongoing costs of utility scale solar power.
The Ultra Low Cost Solar PV (ULCS) Round is open to a wide range of interested parties, including research groups and commercial entities. The closing date for proposals is 11 April 2022 and further details on applying can be found here.
Can Solar 30 30 30 Be Achieved?
According to the consultation draft of CSIRO's GenCost assessment released in December, the levelised cost of electricity using solar PV at utility scale was within the range of $44 to $65 per MWh.
Module efficiencies of conventional panels for residential rooftops are currently around the 20% mark for commercially available budget-end solar panels and 22% at the higher end, with incremental improvements made quite regularly. You can compare efficiencies, other specifications and estimated pricing of panels available in Australia using SQ's solar panel comparison table.
While we don't manufacture much in the way of solar panels in Australia, this country has been a leader in solar energy research for decades. In fact, it was Australian solar research that helped push down the cost of solar to what it is today – more than 80% less than in 2010 in terms of large-scale solar power.
"That great work continues through ACAP, our universities and CSIRO as well as clean energy startups," said ARENA CEO Darren Miller.
No doubt there will be a number of applicants wanting to give this a red-hot go. And as our PM has previously told us, those who have a go, get a go.
"The Solar 30 30 30 target is crucial to getting solar power down to less than $15 per megawatt hour," said Minister Taylor. "We are committed to reducing electricity sector emissions and unlocking the potential of other low emissions technologies like clean hydrogen."
… again with the hydrogen. But it makes a change from fossil-fuel gas (another Angus fave), and cheaper solar power would mean cheap hydrogen, low emissions aluminium and steel.
While this stretch goal is focused on utility scale; if achieved the benefits could flow on to commercial and home solar power too. And if it isn't, at least the Morrison Government can say it took a good shot at accelerating solar research and development and we'll be closer to that point. Unless the Chinese or whoever beat us to it, in which case there will still be winners all round.