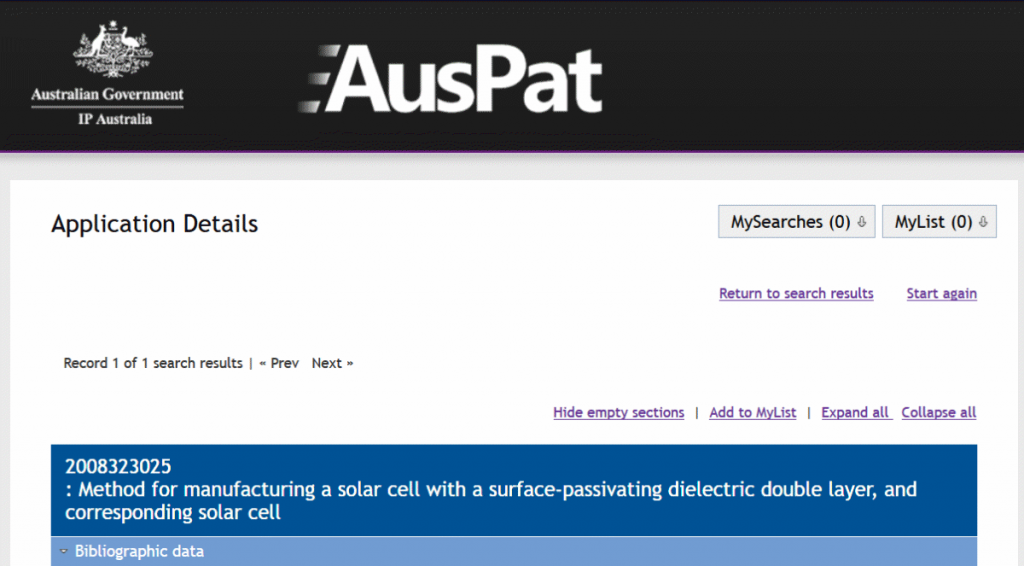 Following action in the USA and Germany, Hanwha Q Cells has now filed patent infringement complaints against two solar panel manufacturers with the Federal Court of Australia.
Earlier this month, Hanwha announced the filing of complaints against Longi Solar, REC Group and JinkoSolar with the U.S. International Trade Commission (ITC) and the U.S. District Court for the District of Delaware. Also filed with the Regional Court of Düsseldorf in Germany were similar complaints against JinkoSolar and REC Group.
The Australian complaint alleges JinkoSolar and Longi Solar are importing and selling solar cells and panels that infringe Hanwha Q Cells' Australian patent rights.
The Australian patent in question according to Hanwha Q Cells  is 2008323025 : Method for manufacturing a solar cell with a surface-passivating dielectric double layer, and corresponding solar cell.
Hanwha Q Cells says it is seeking an order to prevent JinkoSolar and Longi Solar from importing, marketing and selling what it claims are infringing products in Australia.
It's a little less drastic than in Germany, where the company also seeks a recall and destruction of alleged infringing products. Yes, destruction. Such an attempted action in Australia might see Hanwha having to pry those solar panels from their Aussie owners' cold, dead hands.
As reported yesterday, Longi Solar had stated prior to the Australian complaint announcement the disputed patents hinge on deposition technology – a type that Longi does not use.
Hanwha disagrees.
"The patent claims asserted by Hanwha Q CELLS are not restricted to any particular method of manufacture, such as atomic layer deposition (ALD) or plasma-enhanced chemical deposition (PECVD)," states the company. "Instead, the asserted claims of Australian patent no. 20083232025 (and its equivalents in the U.S. and Germany) are directed to a solar cell structure with a first dielectric layer including aluminum oxide and a second dielectric layer that contains hydrogen."
Got that? Good.
SolarQuotes founder Finn and chief writer Ronald discussed the issue last week in SolarQuotes Vodcast Episode 7, prior to the Australian complaint announcement:
Finn said it was a sad state of affairs given we're in a situation where the rollout of solar power needs to be accelerated – and Hanwha Q Cells is talking about destroying panels. How many modules that could potentially be isn't clear.
Ronald's carefully considered and eloquently delivered assessment of the situation was that it "sucks balls".