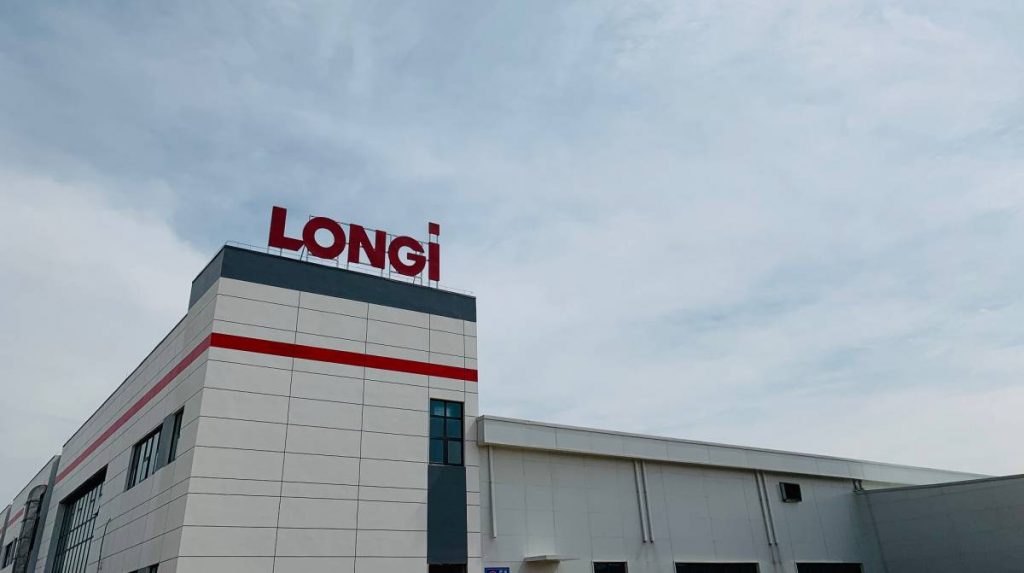 Longi Solar has announced Phase 1 of its monocrystalline module factory in Chuzhou, China is now fully operational, with Phase 2 not far behind.
Once complete, the Chuzhou factory will have an annual production capacity of 5GW.
Phase 1 (2.5GW) produced its first module in January and is now in "full swing". Phase 2 is in the commissioning stage and will commence full production soon.
Among the solar panels to be produced by the factory is Longi's Hi-MO3 bifacial mono half-cut PERC module. That's quite a mix of technologies, and I've linked to further info on each those terms in case you're curious.
"In 2019, our company identified a gap between fast-growing global orders and our high-efficiency cell and module capacities," said Li Wenxue, President of Longi Solar. "LONGi Chuzhou factory will greatly narrow this gap. Besides manufacturing, the factory will also facilitate the transformation of technological and technical achievements to the mass production of new products."
Longi also announced it intends to proceed with its 45GW monocrystalline silicon ingot and wafer capacity expansion plans for 2020.
According to a recent report from GlobalData, the company shipped 7.2GW of modules in 2018, well up on 2017's 4.4 GW and placing Longi Solar 4th in global solar panel shipment rankings for the year.
The company's products first appeared in Australia in 2017 and reviews of Longi Solar panels by Australian customers who have had the modules installed for at least a year have to date been quite positive.
Longi Comments On Hanwha Q-Cells Patent Infringement Complaint
In other recent news from Longi Solar, the company last week addressed Hanwha Q-Cells' announcement it has filed patent infringement complaints against JinkoSolar, Longi Solar and REC Group.
Longi said at that point (March 7), it had not received any legal case documents about the complaints, nor any official business correspondence from Hanwha Q-Cells regarding the issue prior.
"In preliminary analysis of the media information, the patent family used by Hanwha Q- CELLS in the complaint is acquired through multiple transfers and transactions from other research institutes; and act as a co-owner to the patents," the company states.
Longi says there are several opposition procedures against the patents in Europe, and claims there is considerable uncertainty as to the validity of the patent rights.
"Furthermore, from a technical perspective, the current technology used in LONGi's products is not the same as the technology contained in the disputed patents: the disputed patents are about ALD technology while LONGi uses PECVD technology."
ALD = Atomic layer deposition
PCVD = Plasma-enhanced chemical vapor deposition
Hanwha Q-Cells says patent infringement complaints relates to its solar cell passivation technology, but little further detail was provided in the announcement.