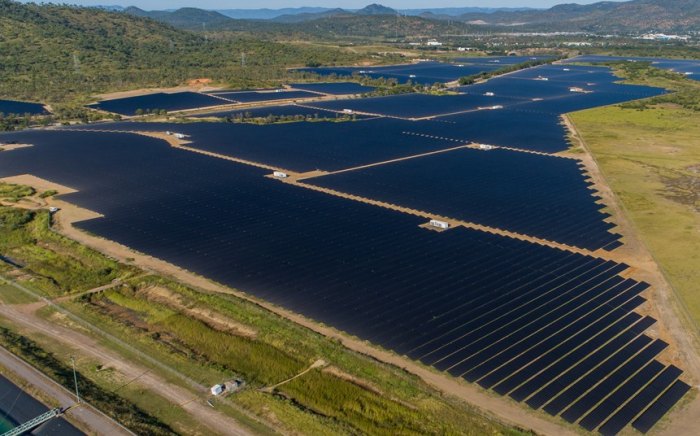 RCR Tomlinson Ltd announced on Monday it has received a notice to go ahead with its contract for the 100MWac Haughton Solar Farm, being developed by Pacific Hydro.
In November, the company was awarded a contract to commence work under a Limited Notice to Proceed ("LNTP"), pending a final investment decision ("FID") by Pacific Hydro. With the FID now made, it's full steam ahead.
RCR Tomlinson is providing Engineering, Procurement and Construction ("EPC") and Operation and Maintenance ("O&M") services for the project.
The Haughton Solar Farm site is located in Queensland's Burdekin Shire, 60km south of Townsville. While the first stage is 100MWac, Pacific Hydro has planning approval to build out to 500MWac capacity, enough to power the equivalent of 170,000 households the company says.
"The site has been identified as an area highly suitable for efficiently capturing solar energy – the region has one of the highest levels of solar irradiance in Australia, receiving 2,095 KWh/m² per annum," states Pacific Hydro.
As well as cranking clean power, the project will create jobs; with up to 240 workers required onsite during construction. These positions will be provided to locals where possible. Pacific Hydro has also committed to improving local infrastructure assets, including roads and waterway crossings. While not a totally altruistic contribution as these upgrades will be required for the construction of Haughton Solar Farm, the local community will continue to benefit from the improvements once the construction dust has settled..
It's expected Stage 1 will be completed in the first quarter of next year.
The Haughton Solar Farm project adds to RCR Tomlinson's growing renewables portfolio, which includes:
Emerald Solar Farm
Sun Metals Solar Farm
Gannawarra Solar Farm
Yaloak Wind Farm
Longreach Solar Farm
Broken Hill Solar Farm
In March, the company announced it had also been awarded a contract for the 25MW/50MWh Gannawarra Energy Storage System, which will be integrated with the 50MWac Gannawarra Solar Farm. Tesla Powerpacks will be used for the project.
In other related news, it has been reported preparations are under way for the commissioning of the Sun Metals Solar Farm, a 124MWac facility featuring more than 1 million thin-film solar panels. The clean power station will supply electricity to Sun Metals' Zinc Refinery near Townsville.
The facility will be Australia's largest operating solar farm – and there's plenty more big solar energy projects currently in the works. Green Energy Markets recently reported 5,175 megawatts of large-scale renewables were under construction in Australia by the end March and of that figure, 2,265MW were solar projects.