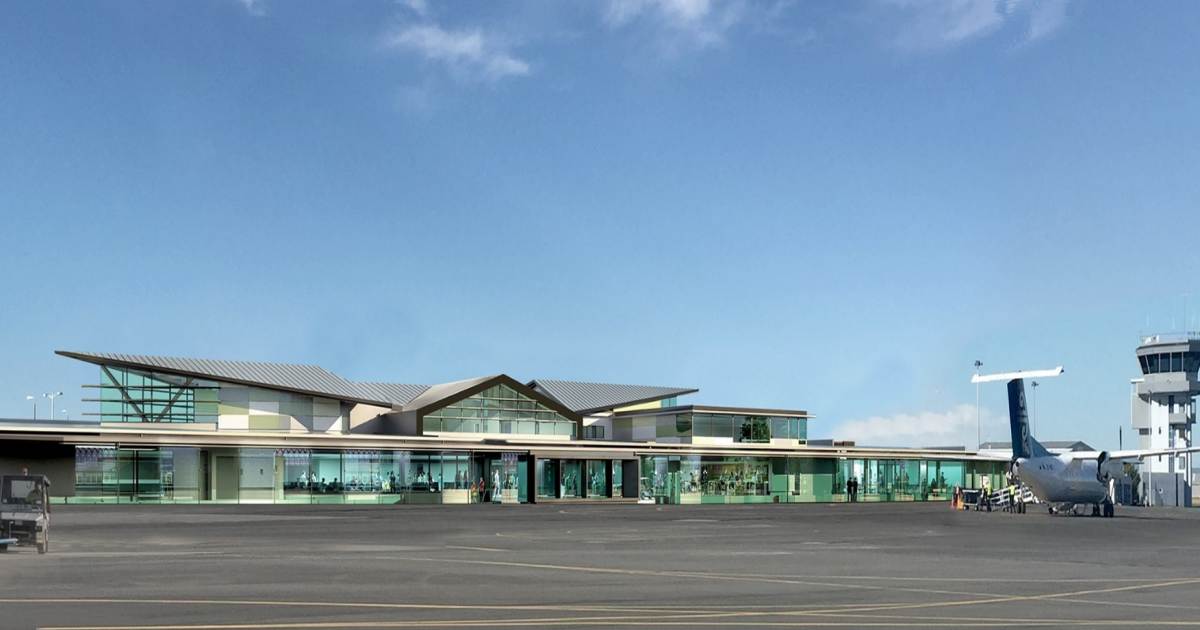 The technical partner has been confirmed for the next stage of Hawke's Bay Airport's proposed 10MW solar farm project.
Hawke's Bay Airport is situated at Westshore, Napier. It sees approximately 24,000 aircraft movements a year and passengers numbers increased from 652,426 in FY2017 to 750,357 in FY2019. The airport was shooting for one million passengers a year by 2025, but given the impacts of COVID-19 the target has been pushed out to 2030.
What isn't being put off is the Airport's sustainability efforts, which also tie in with addressing financial turbulence caused by the pandemic.
10 hectares of unutilised land has been earmarked for a 10MW solar farm; which as well as being NZ's biggest large scale solar PV installation will also be the first situated on "airside" land in the country should it go ahead.
In addition to enabling Hawkes Bay Airport to be the first in New Zealand to have the equivalent of all its electricity consumption delivered by solar energy and the country's first carbon-neutral airport, the clean power station would supply energy surplus to the facility's needs.
Back in June, the Airport entered into a Joint Venture agreement with Waipukurau based lines company Centralines to explore the potential for the project. Late last week, Hawke's Bay Airport Limited chief executive Stuart Ainslie announced the next stage involving a feasibility plan and technical design, with Vector Powersmart confirmed as the technical partner.
Mr. Ainslie said Hawke's Bay Airport can see a future in greater use of renewable energy on both sides of the terminal through the electrification of vehicles.
"This is already starting to happen on the landside of our business with electric and hybrid vehicles and if airlines pursue hybrid technology for short-haul routes, then this could grow exponentially."
All going well, it's envisaged construction of the solar farm would begin in late 2021, and operations commence sometime in 2022.
Large-Scale Solar In New Zealand
Solar energy is still only a bit-player in New Zealand, due in part to the costs involved. It didn't even rate a mention in PM Jacinda Ardern's announcement last week regarding a commitment to bring forward NZ's 100% renewable energy target by 5 years. However, it appears small-scale solar may get a bit more of a helping hand should Labour be returned to power after the country's election next month.
Large-scale solar hardly exists in New Zealand. For Hawke's Bay Airport's project to take the crown for the largest solar farm, it has very little competition. The largest facility in the country at the moment is Watercare NZ's 1MW floating solar plant in Rosedale we mentioned last year – apparently that was very recently completed by Vector Powersmart. Powersmart was also involved with New Zealand's (now) second-largest PV project – a 411kW system at Yealands Estate Wines.