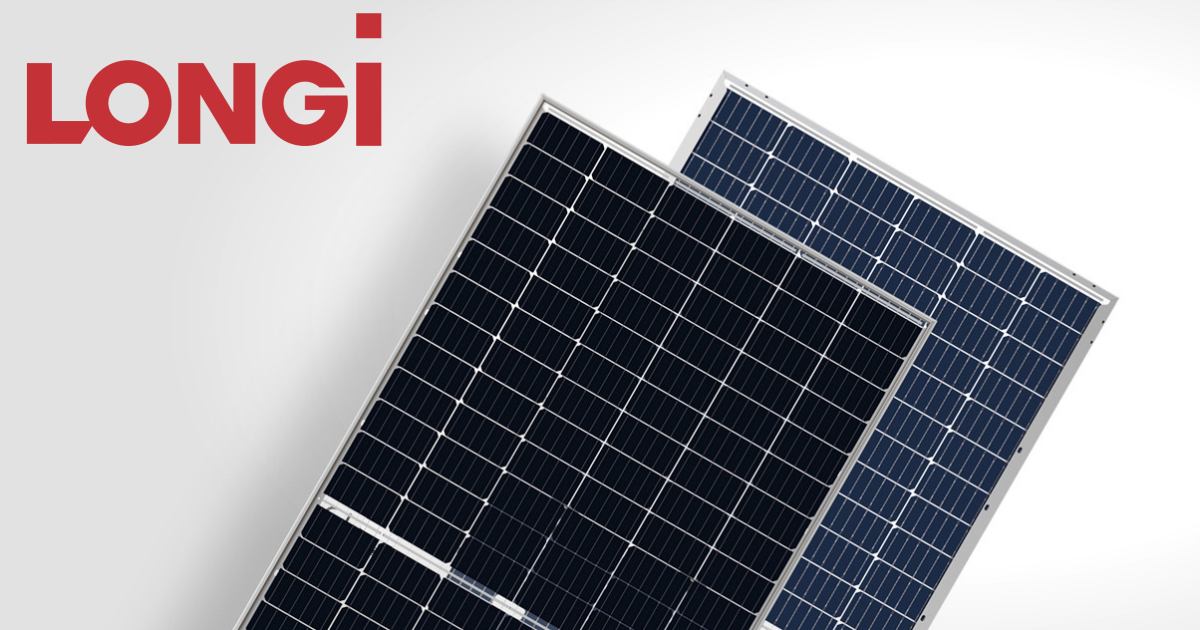 Longi is another Chinese solar panel manufacturer that appears to have shrugged off much of the impact of COVID-19. Late last week, the solar manufacturer reported its Q1 2020 and full year 2019 results.
2019 Highlights
The company reported revenue from operations jumped 49.62% over 2018 to reach 32.897 billion yuan in 2019 – that's around USD $4,756 million.
Last year it sold 4.702 billion units of monocrystalline silicon wafers, up 139.17% on sales in 2018. Sale of cells and modules reached 7.394 GW in 2019, an increase of 23.43%. As for overseas shipments, which represented 67% of total sales, 4.991GW went out the door – up 154.59% year over year.
By the end of 2019, the company reached 42GW of monocrystalline silicon wafer production capacity and 14 GW of mono panel production capabilities.
With regard to research and development, Longi says it had invested 1.677 billion yuan ($242.48 million) in R&D activities, which accounts for 5.1% of revenue from operations.
Q1 2020 Highlights
Longi states in Q1 2020, revenue from operations was 8.599 billion yuan (USD $1233.6 million), a 50.60% increase compared Q1, 2019.
Something missing from the report's summary were shipments for the first quarter of this year; which was rather curious. Whether that was an accidental omission or by design is hard to say as the full report wasn't available at the time of writing (in English anyway).
Looking ahead, Longi aims to reach a monocrystalline silicon wafer production capacity of 75 GW, and monocrystalline module production capacity of 30 GW before the year is out.
One of the other highlights for the quarter was Longi's commitment to sourcing 100% renewables-based electricity across all its operations by 2028. As part of this commitment, Longi signed on to the RE100 in March.
COVID-19 Impacts Appear Minimised
With regard to COVID-19, Longi said it has "thoroughly protected" the health and safety of workers; providing masks to employees, disinfecting office areas, taking multiple temperature readings of employees every day, rotating work shifts and separating dining, among other measures.
"None of LONGi's nearly 40,000 employees around the world have been diagnosed or suspected of COVID-19," claims the company.
Longi also notes it donated 15 million yuan ($2.16 million) through the LONGi One Percent Foundation to the Red Cross Society of China in the battle against the virus. Another Chinese solar panel manufacturer that has contributed to fighting the coronavirus battle is JinkoSolar; which extended its assistance beyond Chinese shores.
Longi solar panels have been available in Australia since 2017 and judging by reviews on SolarQuotes submitted by Australians, they are generally performing well. The company is currently listed on SQ's trusted solar brands chart. In terms of shipments, Longi was ranked no.4 on GlobalData's top 10 list of manufacturers for 2019.