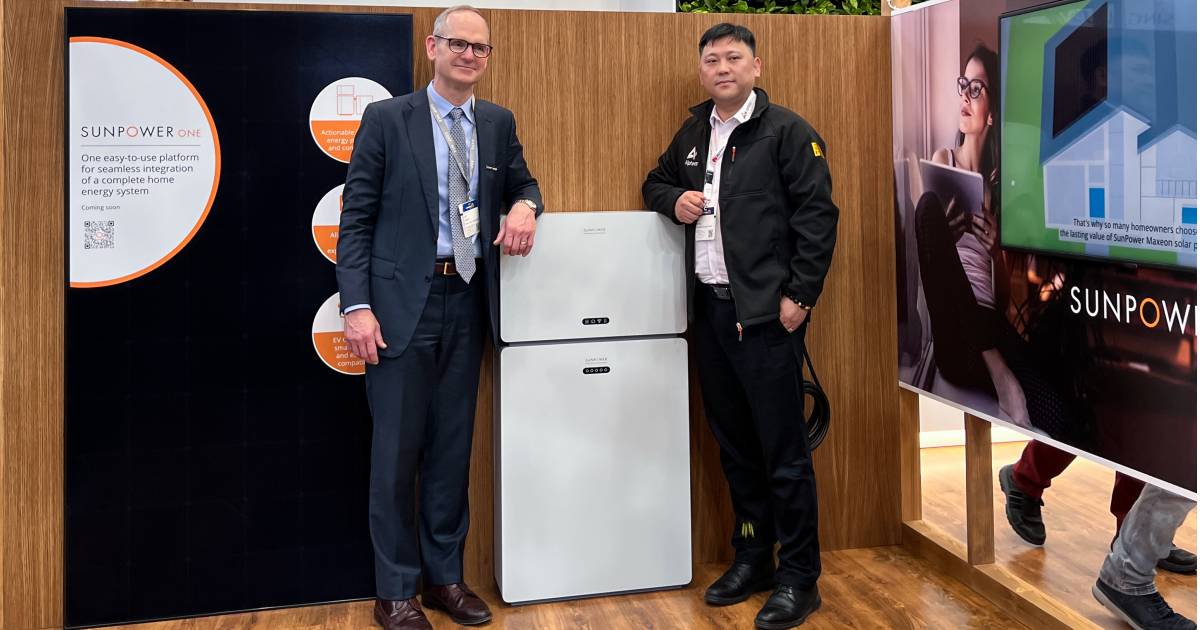 High-end solar panel manufacturer Maxeon has made an interesting choice of energy storage and EV charging solutions partner – AlphaESS.
On May 5, Maxeon "unveiled" the SunPower One integrated home energy solution, stating:
".. the Maxeon's SunPower One solution goes beyond simple monitoring to proactively advise homeowners on ways to optimize their energy usage. Over time, it learns about a homeowner's pattern of electricity consumption and suggests strategies to drive further energy bill savings."
But the announcement revealed very little on the specifics of the hardware and other smarts involved. Maxeon mentioned that aside from its panels, SunPower One will include Maxeon's new SunPower Reserve all-in-one battery storage offering. No specifications were provided.
The company also said the SunPower One ecosystem will continue to evolve and incorporate devices such as an electric vehicle charger, as well as software integrations and value-added services.
Enter Alpha ESS
While there is still a lot of missing detail, we now know which company will be manufacturing the SunPower Reserve battery and supplying other bits and bobs for SunPower One.
On Friday, Maxeon announced it and Alpha ESS have entered into a global strategic partnership that will combine AlphaESS power conversion, energy storage and technology services with Maxeon solar panel technology.
The SunPower Reserve battery pictured above isn't just a re-badged AlphaESS unit – the cabinet is a bit different to the AlphaESS SMILE series; which look something like this: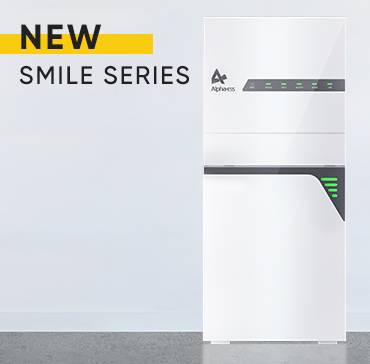 But the differences under the bonnet of SunPower Reserve are still a mystery at this point.
As for the SunPower One EV charger, it could be based on the AlphaESS SMILE-EVCT11 (SunPower on the left, Alpha ESS on the right):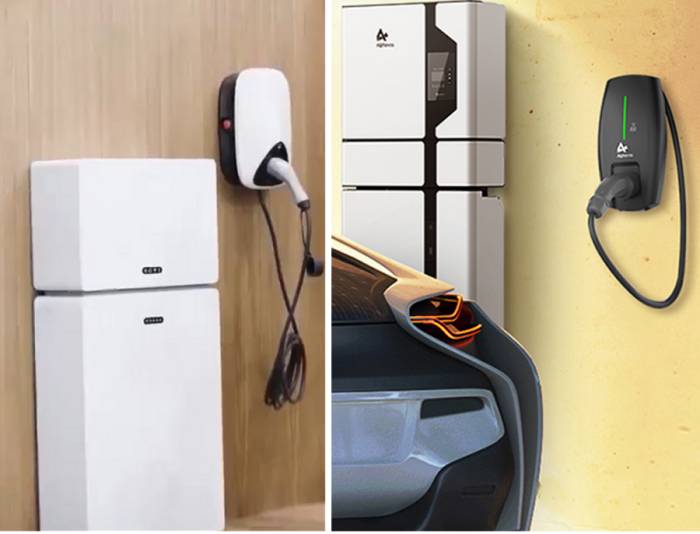 Commenting on Maxeon's choice of partner for this venture, Maxeon CEO Jeff Waters said:
"AlphaESS' product flexibility, ease of installation, and overall performance, together with its enhanced service capabilities, will improve the customer experience and simplify the adoption of clean energy solutions."
Maxeon Vs. AlphaESS
That Maxeon (SunPower)1 is a solid brand producing very good gear isn't in doubt, and the company recently further boosted its street cred with the announcement of a 40-year product warranty on some of its panels.
SolarQuotes has been collecting SunPower solar panel reviews from Australians who have the modules installed for years. The 756 ratings at the time of publishing have averaged 4.8 stars overall and 4.9 stars over 6 and 12 months. SunPower recently took out first place in the high-end panel category in the SolarQuotes Installers Choice Awards for the best solar panels in 2022, and its panels continue to be listed on SQ's recommended panel brands chart.
AlphaESS batteries have been available in Australia for a few years. AlphaESS solar battery reviews here on SolarQuotes have averaged a 4.1 star rating overall and 4.6 over the last 6 and 12 months, so there has been some improvement. But the company didn't get a look in among installers in the SolarQuotes Installers Choice Awards for the best home batteries in 2022. You can compare AlphaESS energy storage products with a bunch of other brands on SQ's solar battery comparison table.
Maxeon's SunPower One home energy solution should be available in Australia in the third quarter of 2022.
Footnotes
Much of SunPower's solar panel manufacturing was spun off to Maxeon Solar Technologies in August 2020 and most of the company's products are now marketed under the "SunPower Maxeon" name. ↩