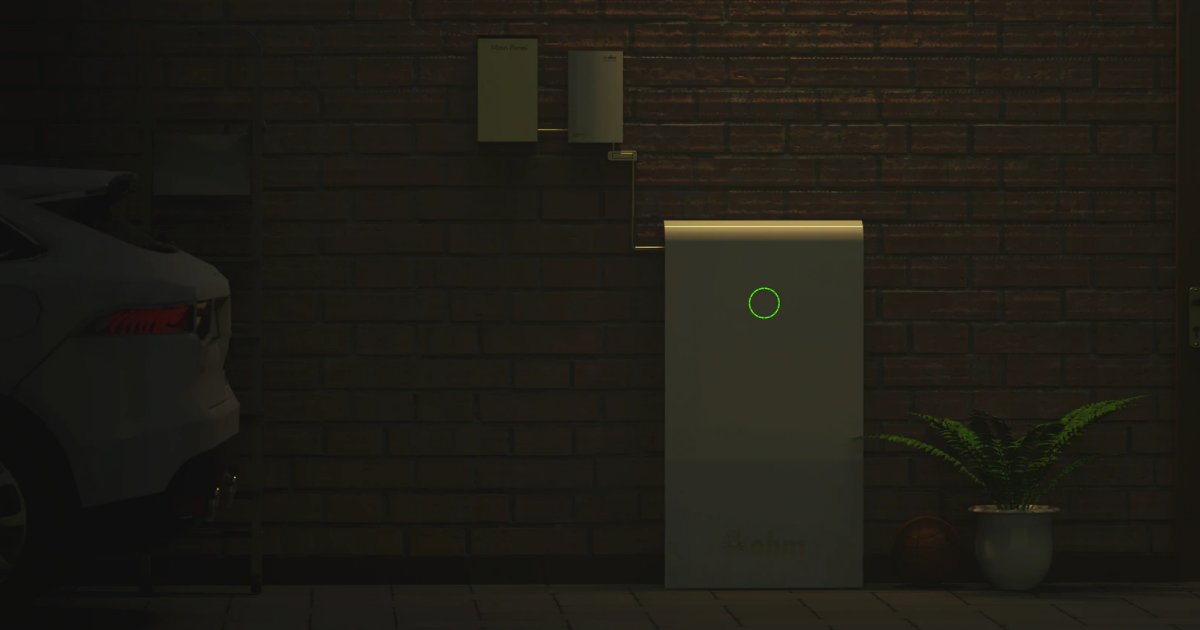 There's no lithium or cobalt to be found in Urban Electric Power's Ohm Core home battery system.
The ubiquitous alkaline battery is used in many household items. Originally invented in the late 1800's, the modern alkaline dry battery using zinc/manganese dioxide chemistry appeared in the 1950s.
While the newer generation of home batteries are mainly based on various lithium ion chemistries, the USA's Urban Electric Power is sticking with alkaline for its upcoming Ohm Core residential energy storage solution – a technology it has been refining for larger-scale energy storage since 2012.
​​"Urban Electric Power's Ohm Core batteries boast what other batteries cannot," said Ann Marie Augustus, VP of Urban Electric Power Operations. "We offer non-toxic energy storage that is rated for indoor use with no thermal runaway fire risk, at a cost and environmental footprint less than standard lead, lithium-ion batteries, or diesel generators."
According to the company, independent testing of its zinc manganese-dioxide cell consistent with the UL 9540A standard for thermal runaway fire propagation in battery energy storage systems didn't result in thermal runaway occurring.
Urban Electric Power says the technology has already been tested and proven on a larger scale in data centers and mains grid infrastructure projects; including for Con Edison in New York and the Tennessee Valley Authority. Its Zeus system is 760 kW / 3800 kWh, incorporates 12,600 UEP battery cells and weighs in at 45 tons.
Ohm Core Battery Specifications
Urban Electric Power provides the following specifications for Ohm Core.
Energy Capacity – 8.8 kWh
Power Rating – 2kW peak, 1.5kW continuous
Dimensions – L 25″ x W 9.6″ x H 62″ (63.5cm x 24.4cm x 157.5cm)
Weight – 395 lbs (~179 kg)
Mounting Options – Floor or Wall
AC Voltage – 120/240 V
Operating Temp – -20°C to 60°C
System efficiency – 87%
Backup capability
AC coupled
Modular – swappable cell packs
Solar integration: optional (available from early 2023)
International Code Council approved for indoor use without additional safety systems.
With just 1.5kW continuous power rating, this would be considered a low power battery – most popular solar batteries have a maximum continuous power output of 5 kW. The system efficiency seems rather low too, but it remains a very interesting battery.
There wasn't any detail on the warranty on the Ohm Core website, however Urban Electric Power says the batteries will last "upwards of 10 years", but without any clarification on expected capacity at that point.
Ohm Core Launch In Q3
Last week Urban Electric Power announced it had teamed up with Alchemy Industrial, which will be its strategic development and manufacturing partner while Urban Electric Power launches and scales Ohm Core. The battery systems are being assembled in at UEP's facility in Pearl River, New York.
It's expected the first units will be available in the USA towards the end of this year. I contacted the company a couple of days ago to enquire whether there is any intention to offer the Ohm Core in Australia, but at the time of publishing hadn't heard back. This post will be updated if a reply is received.