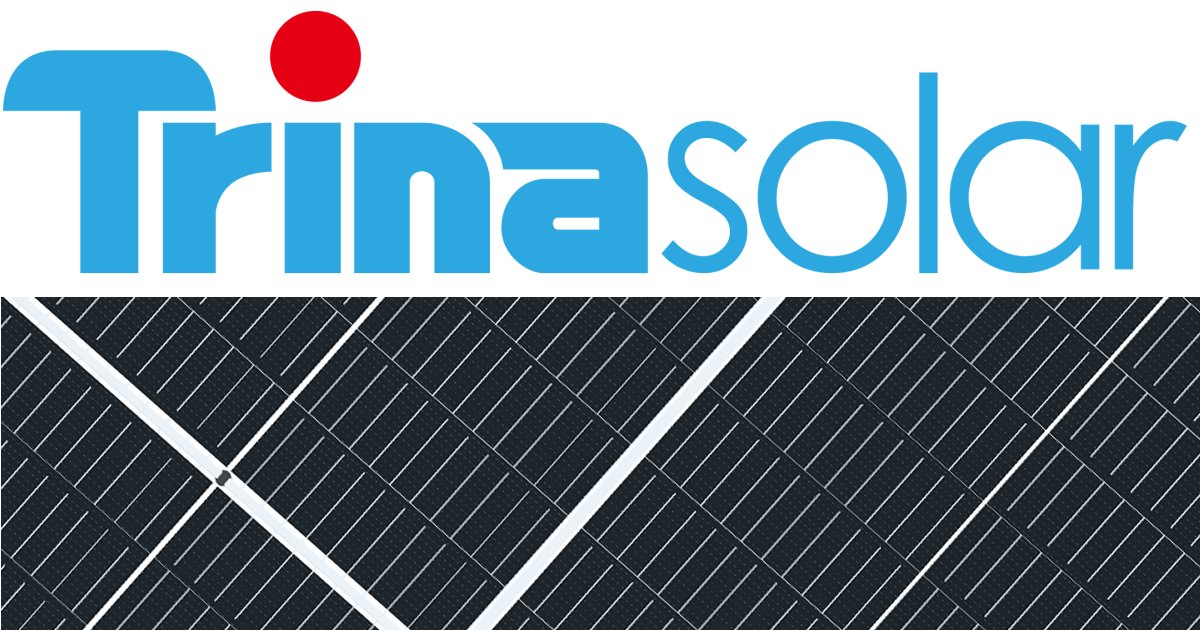 Australia will be the first country in the world to have the powerful 425W Trina Solar Vertex S+ panel available for installation on residential and commercial rooftops.
Solar panels keep getting bigger in terms of capacity and the new Trina Solar Vertex S+ follows on from the Vertex S that became available here in April last year.
"Australian households are turning to higher power, efficiency modules to meet their needs and because they want to help society mitigate climate change," said Trina Solar Asia Pacific president Todd Li. "Some also need more solar power so they can recharge an electric vehicle."
.. and let's not forget to also slash their electricity bills, which is main reason Australians install solar.
425W Trina Solar Vertex S+ Specifications
Late last week, I asked the company for a datasheet and warranty documentation1 for the new 425W Vertex S+. These documents haven't been made available yet and the only other basic specs I have at this point is it will weigh in at 21.5kg and has an efficiency of 21.9%.
An interesting feature of the panel is that it is double-glass – meaning it has glass on the face and behind the solar cells instead of a conventional backsheet. According to the company, the modules are based on 210mm diameter wafers and incorporate Trina's N-type PACO Cell technology. I have no idea what "PACO" is or stands for.
Unfortunately, I don't even have a confirmed image of the Vertex S+ at this stage as what was provided with Trina's announcement looked just like the standard S model.
—
UPDATE 11AM – Trina has kindly provided me a datasheet for the Vertex S+ range. I was particularly curious about the dimensions, which are 1770×1096×30 mm.
—
Trina Joins The 25-Year Product Warranty Club
The announcement notes the 425W Trina Solar Vertex S+ will be accompanied by a 25-year product warranty and a 30-year performance warranty. That's a big jump up from the 15/25 year warranties for the Vertex S. Manufacturers geared more towards the budget end of the spectrum are increasingly shifting to 25 year product warranties – and that's the warranty that really counts. For example, last week we reported Risen Energy had beefed up product warranty on panels installed in Australia to 25 years.
As for when the 425W Trina Solar Vertex S+ will be arriving in Australia, apparently it will be late April or early May.
Even Bigger Vertex Panels
The Vertex S+ 425W isn't the biggest module in the Vertex family of Trina products; not by a long shot. Currently that's a 670W model not only really big on power, but also size and weight. It measures 2384 x 1303mm and weighs in at 33.9kg – so really not suitable for a residential rooftop.
Trina Panels Popular In Australia
Trina Solar, headquartered in  Jiangsu, China, has been manufacturing modules since 1997 and as at the end of June last year had shipped more than 80 GW of its products globally.
Trina's panels are a common sight in home solar installations in Australia; chosen for their overall reliability, performance and comparatively low pricing point. Trina solar panel reviews here on SolarQuotes from Australian customers with the modules on their rooftops have been generally positive, with an overall star rating of 4.7 (1,306 ratings at the time of writing) and 4.9 stars over the last year.
SolarQuotes Founder Finn recently asked installers in the SQ network to vote on the best solar panels in 2022 and Trina Solar achieved first place in the budget category.
Footnotes
Solar panel manufacturers are notorious for announcing imminent new product availability without datasheets and warranty documents being ready or publicly accessible. ↩