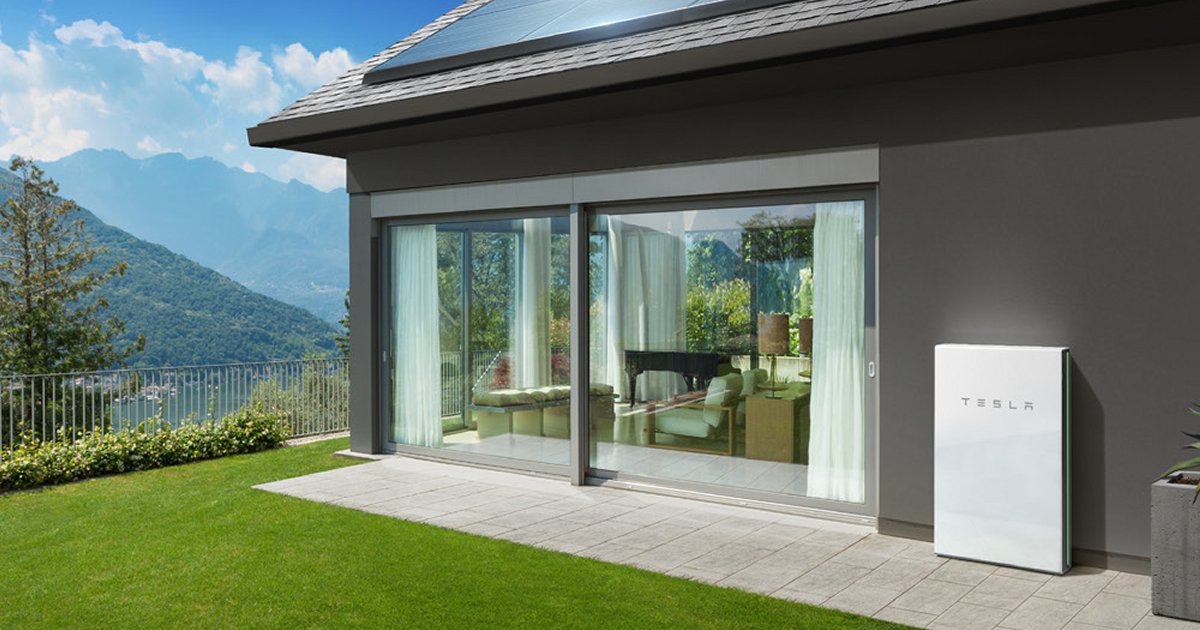 A nice surprise for Australian home battery buyers hankering after a Powerwall – Tesla has announced another price reduction; and it's not just a token amount.
After several significant price increases during 2022 that saw the cost of Powerwall skyrocket from $12,750 to $16,230, there was  some initial good news in February this year when a reduction was announced – down to $14,599. But this still meant installing a Powerwall would be a really pricey exercise, especially when added to that are installation costs potentially running into thousands of dollars depending on the installation scenario.
It was hoped there would be further decreases in the not-too-distant future, but nothing is a sure thing where Elon Musk is involved. However, we've laid eyes on an email from Tesla to Australian installers indicating that due to ongoing improvements in the cost of goods, freight and logistics, as well as ongoing consistent supply, another price reduction would take effect from yesterday.
The new recommended retail price is $12,900, including GST (but not including installation). That's a reduction of $1,699. Powerwall has dropped in price by $3,330 so far this year. It's a significant chunk of change and while great news for battery buyers in the market now, it will kind of suck for those who have fairly recently had a Powerwall installed.
Powerwall Price History
Monitoring and recording Australian pricing movements on Powerwall has become a bit of a sport here at SolarQuotes – here's what we've tracked:
February 2017 (est.): $9,000
February 2018: $9,600
October 2018: $12,350
July 2019: $11,700
October 2020: $12,500
February 2021: $13,300
May 2021: $12,750
March 2022: $13,700
May 2022: $14,650
October 2022: $16,230
February 2023: $14,599
April 2023: $12,900
Note the prices are for the battery and supporting hardware only.
As always when there's a Powerwall price change, we've also updated our graph to plot it: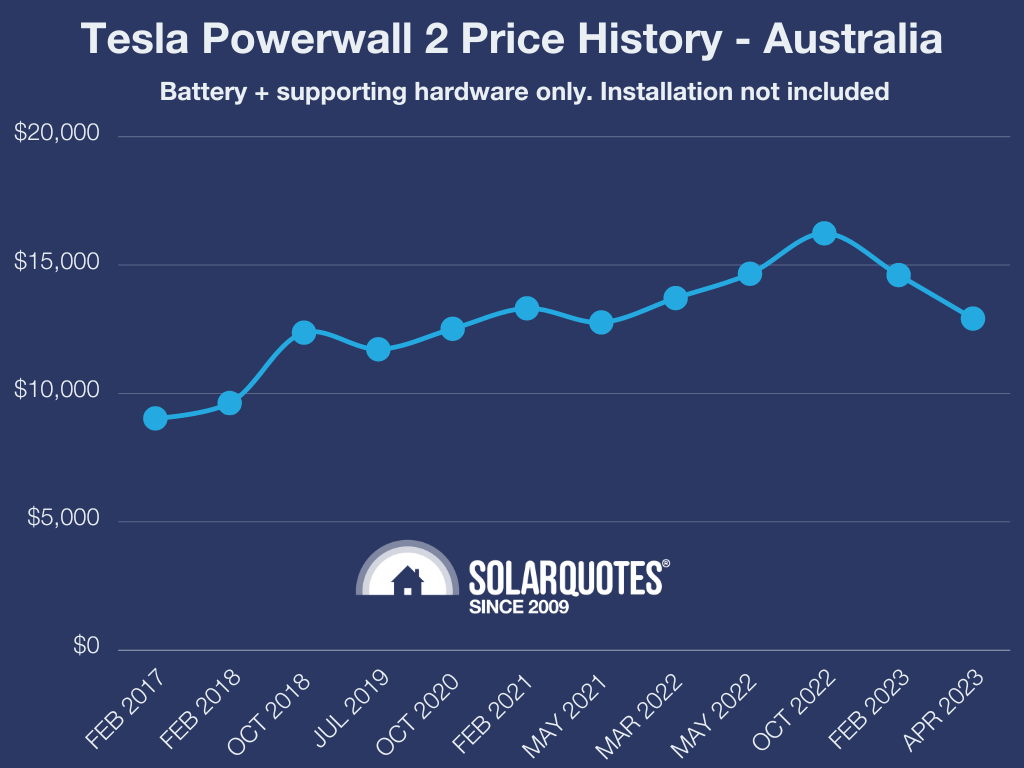 Some Real Competition
Powerwall's popularity here in Australia among installers and users alike is such it's basically become synonymous with home batteries.
In SolarQuotes' 2023 Installers' Choice Awards, Tesla triumphed with Powerwall voted as the best home battery overall for the third year in a row. It also took out third place in the "best value" (budget) category and was voted by installers as having the best after-sales support.
But good quality competition is growing and perhaps this has also played a role in Tesla's latest price cut given how closely it followed the first. For example, Sungrow solar batteries are building a solid reputation here in Australia. SQ's Anthony – who is an experienced solar and battery installer – stated last week:
"Sungrow has progressed out of that suspiciously good value bracket to become just plain good in my opinion."
In this year's SQ Installers' Choice Awards, Sungrow won the best budget battery category, came second for best battery support and came third in the overall best battery category. I'm not suggesting Sungrow has a better battery; rather that the company is being noticed and in a mostly positive way – and perhaps Tesla have noticed that.
To see how Powerwall and Sungrow stack up against each other (and against other home energy storage solutions) on various specifications, check out the SolarQuotes home battery comparison table.