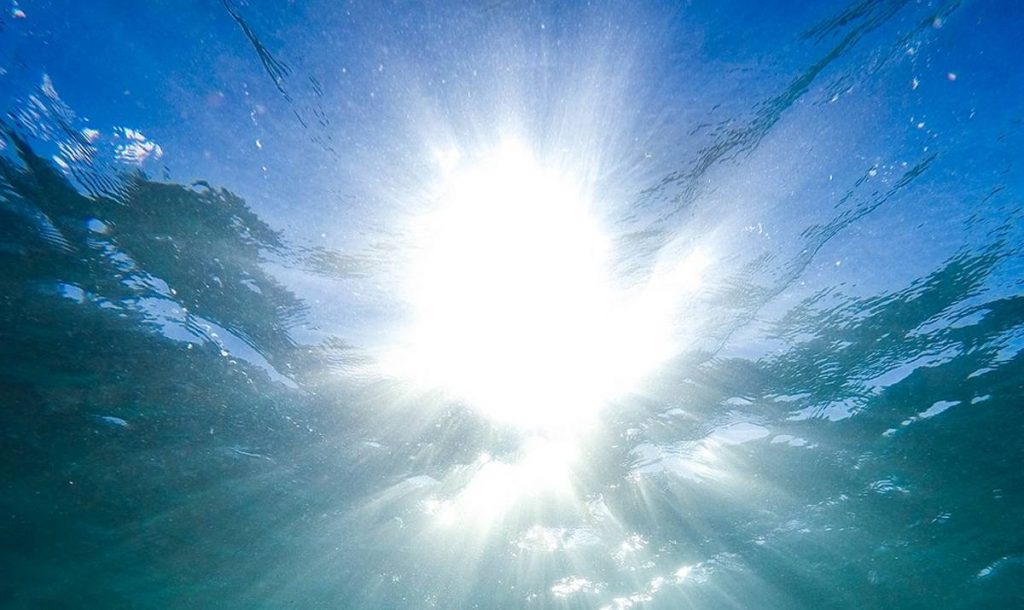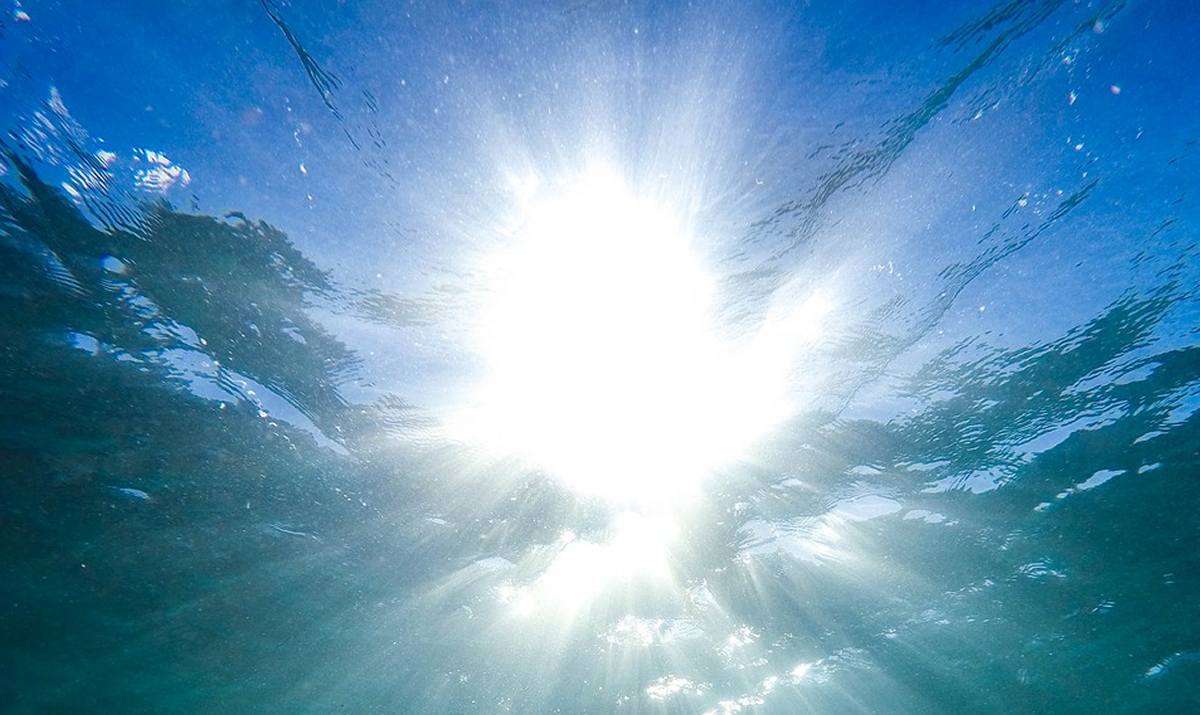 Research out of ANU indicates pumped hydro storage projects already on the board are "more than enough to back up the grid".
The more than 20 Pumped Storage Hydropower (PSH) projects currently being assessed or built in five states would accelerate the nation's transition to an electricity generation system free of fossil fuels.
"It's really a game changer. It destroys any argument that solar and wind can't provide the baseload power needed to keep the lights on in eastern Australia," said Professor Jamie Pittock, author of the report.
Of course, these projects need to first come to fruition. But there's certainly no shortage of potential.
Back in 2017, ANU researchers identified more than 22,000+ potential pumped hydro sites across the nation, representing 67,000 gigawatt-hours (GWh) of storage. It was estimated only the best 0.1% of the sites were required to support a 100 per cent renewable electricity system.
"Estimates are that we would need about 20 big PSH facilities to back up the entire national grid," said Professor Pittock. "It's partly a judgement call about how much risk you want to take in terms of the reliability of the electricity supply."
How Does Pump Hydro Storage Work?
In a pumped hydro system, surplus, off-peak electricity or renewables-based energy generation is utilised to power the pumping of water from a lower reservoir to a higher one. When electricity is needed, water stored in the top reservoir is released and then runs through turbines to generate electricity. This water winds up back in the lower reservoir where the cycle is repeated.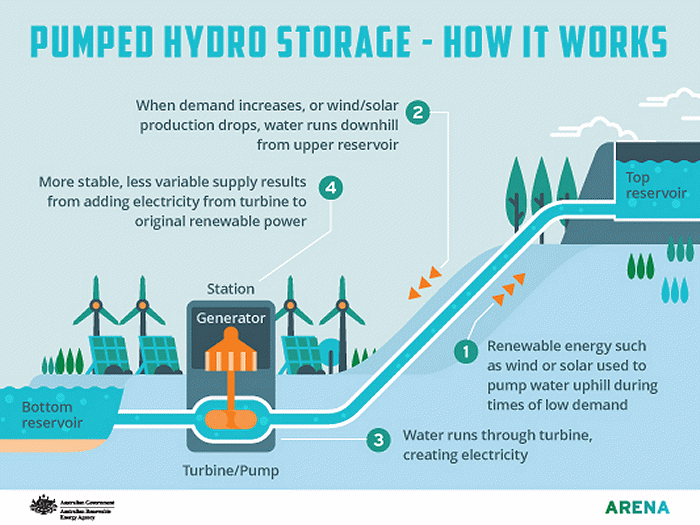 Cultana Pumped Hydro Storage Project
A project Professor Pittock mentions is one in South Australia involving the use of sea water.
That would be EnergyAustralia's 225 MW Cultana seawater pumped hydro plant, proposed for  the Australian Defence Force's Cultana Training Area in the Spencer Gulf. It would avoid the need for building a lower reservoir as that would be taken care of by a naturally occurring massive reservoir – the ocean.
Last month,  the Australian Renewable Energy Agency (ARENA) announced an additional $500,000 for the project, which at this stage consists of an $8 million feasibility study. If built, it would be the largest sea water pumped hydro storage system ever constructed in the world, and the first in Australia. The facility could provide 1,770 MWh of energy storage equivalent.
The estimated time to build and commission the facility is three years. Further information on the project can be found here.
Other major (and far larger) projects include Tasmania's "Battery Of The Nation" initiative and the controversial Snowy 2.0.
According to a related article on SBS, Professor Pittock says home battery storage complements pumped hydro but has a greater environmental impact.
Professor Pittock's research has been published in Australian Environment Review, which covers the nature of PSH, projects on the board, environmental impacts, opportunities and implications. Unfortunately that's about all I can tell you about his research as LexisNexis wants money to read any more.