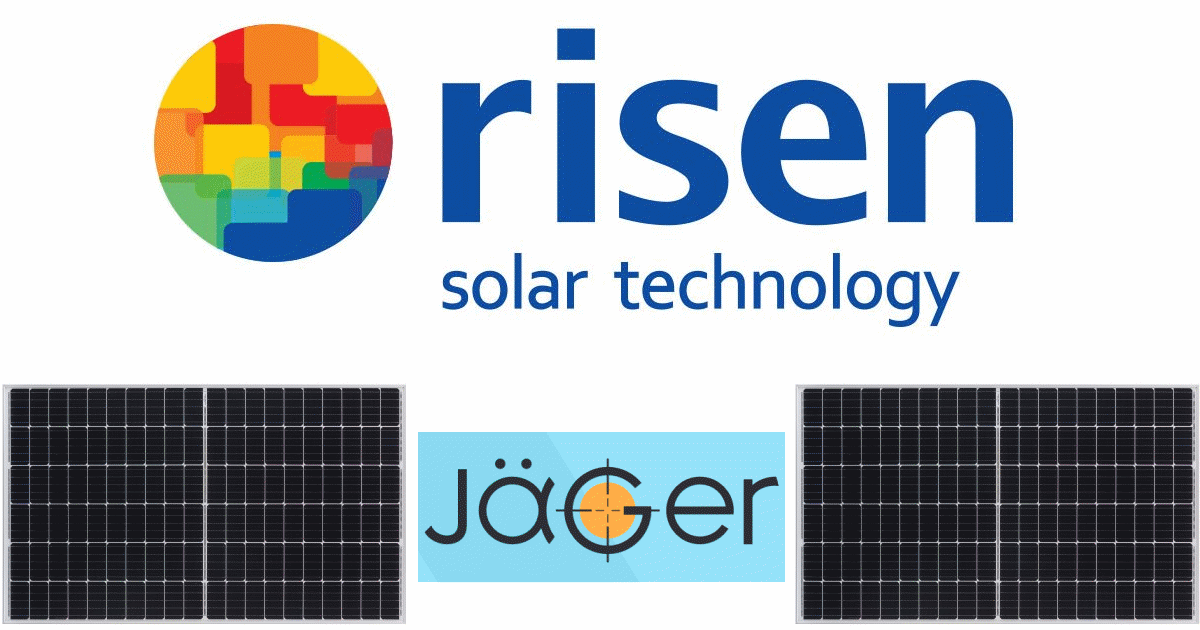 Risen Energy has announced its Jäger 330W 120 half-cut cell mono PERC solar panels will be available in Australia this month.
Risen says solar distributor One Stop Warehouse will have exclusive rights to sell the Jäger model under a contract that is Risen Energy Australia's largest signed agreement with a distributor to date.
"One Stop Warehouse is a key partner for us in terms of achieving our sales goals, and this contract solidifies their importance to us", said Risen Energy (AU)  General Manager, Eric Lee.
While 120 cells, the Jäger is a "half-cut" (aka twin cell or split cell) module; resulting in overall panel dimensions being within the range of conventional 60-cell solar panels (1689 x 996 x 35mm in the case of this model).
This 330W mono Jäger (also sometimes noted as Jaeger or Jager) offers a module efficiency of 19.6% and a temperature co-efficient of -0.37%/°C. Further details and specifications can be viewed here.
Reviews of Risen Energy solar panels by Australian customers who have had the modules installed for more than a year have generally been quite positive, and the brand is also included on SolarQuotes' trusted solar brands chart.
Risen Energy has been enjoying significant success in Australia – in August the company announced the previous 12 months has seen its biggest boost in rooftop solar panel sales in this country.
Risen Eyeing More Australian Large-Scale Solar Projects
Beyond supply of panels, Risen Energy Australia is also involved in building, operating and owning large-scale solar farms.
One of its projects is the 121 MWdc/100 MWac Yarranlea Solar Farm near Pittsworth in Queensland, which according to the most recent update will be completed in October this year. The other project under construction is the 132 MW Merredin Solar Farm near Merredin in Western Australia's central wheatbelt, also scheduled for completion this year.
There are also rumours the company is currently scouting for land in the Wagga, Junee and Temora areas for a 100MW solar farm project. Risen has previously stated it is aiming for 2GW of utility scale solar capacity in Australia over the next few years.
Risen Energy Australia established a local presence back in 2008 and parent company Risen Energy Co., Ltd was founded in China in 1986. Beyond Australia's shores, Risen also appears to be doing very well.
Risen Energy Co., Ltd recently reported on its financial results for the first half of 2019, recording total operating revenue of approximately US$847 million – a jump of 27.59% from the previous year. Net profit reached approximately US$67.8 million, up a very impressive 295.52%.