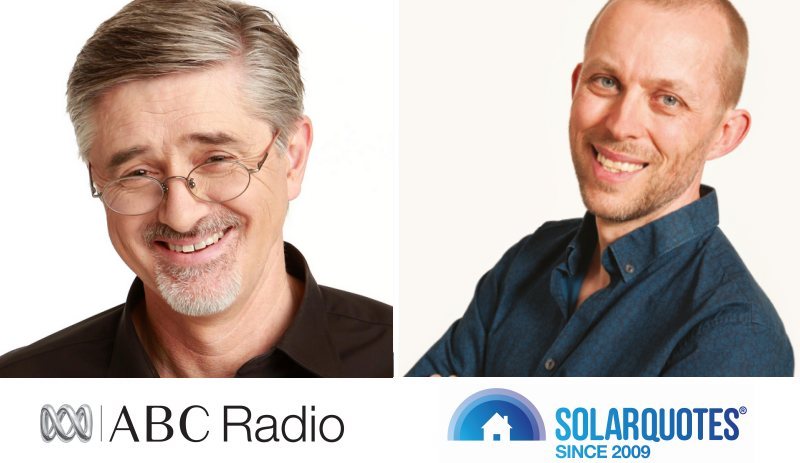 South Australia's battery subsidy has launched – but in a discussion with ABC Radio Adelaide's David Bevan yesterday, SolarQuotes' Finn Peacock's advice was to consider waiting.
Applications have opened for the state's Home Battery Scheme, which provides grants of up to $6,000 to help pay for the installation of a residential solar battery storage system. Also on offer are low-interest loans for the balance of the battery and a new solar power system if required.
"Not only will up to 40,000 households enjoy reduced electricity prices by purchasing a home battery system, but the installation of these systems will reduce demand on the network," said Minister for Energy and Mining Dan van Holst Pellekaan.
One of the devils in the detail is for the first 9 weeks, the only batteries covered under the scheme are systems manufactured or assembled in South Australia.
Discussing the situation on ABC Radio Adelaide yesterday morning, SolarQuotes founder and CEO Finn Peacock says the only battery manufacturer he knows of that would qualify during the initial 9 weeks is Sonnen. The German company is kicking off assembly operations at the former GM Holden manufacturing site in Elizabeth.
While Sonnen's battery is of good quality and local assembly means local jobs, its 10kWh system is expected to cost around $9,000 after the subsidy. Finn says purchasers can expect a 10kWh battery to save them around $2 a day in a best-case scenario, meaning in most situations the Sonnen battery won't pay for itself before the 10-year warranty runs out.
Wider Range, Cheaper Batteries Post-Xmas
In January, other manufacturers will get a look-in on the Home Battery Scheme. Finn expects some good quality 10kWh storage systems to be available for around $5,000 fully installed after the subsidy; making it more likely a battery will pay for itself within its warranty period.
But don't count on all battery manufacturers following the trend of lowering prices. Tesla upped the price of Powerwall 2 (again) for the Australian market very recently – read into that what you will.
A risk with waiting is if the Marshall Government decides to reduce the subsidy. This is something it has said it plans to do at some point – but without giving any timeframe as to when this may occur. Finn criticised this aspect, saying it is akin to "manufactured scarcity".
As in his discussion with ABC Radio's Sonya Feldhoff early last month, Finn also said a much better bang for taxpayer buck could have been gained through pouring the grant funding into solar energy generation, and in particular for renters.
Also raised during the segment were recycling issues – what will happen to these 40,000 battery systems once they reach the end of their service life? Currently, there's no formal scheme in place for recycling the units.
The full discussion with ABC Radio Adelaide's David Bevan, including a Q&A with callers, can be found here (segment starts at 3 minutes, 15 seconds in and runs for approximately 20 minutes).