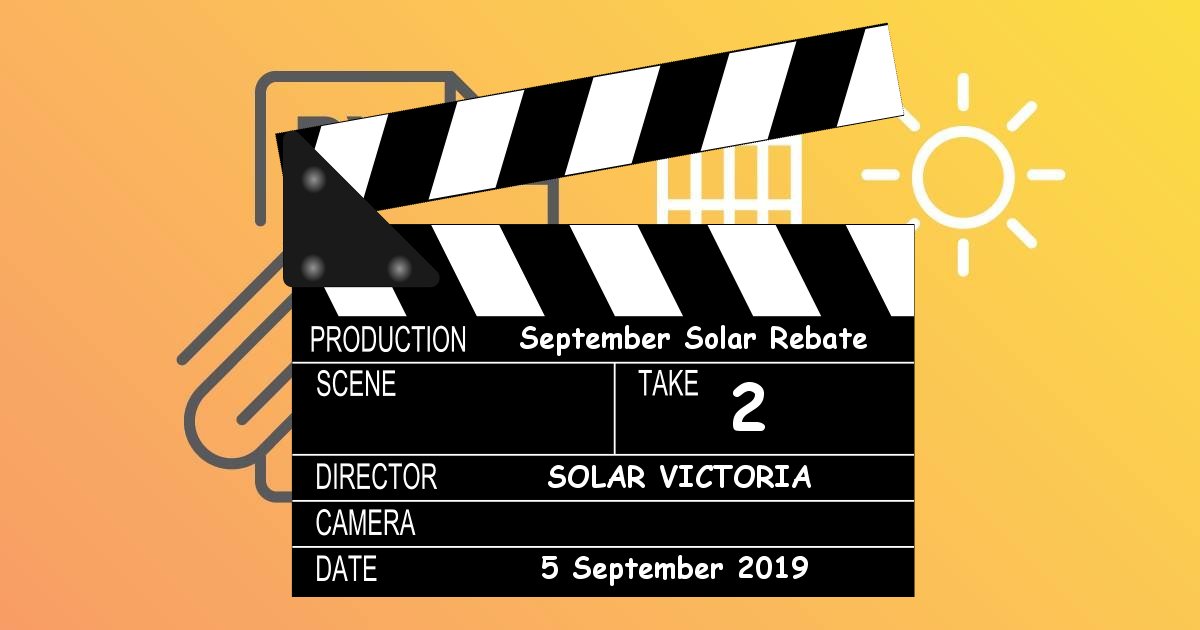 A second attempt to release September's initial allocation of Victorian rebates for solar power systems under the state's Solar Homes Program will be made at 9AM today.
This month's first tranche of 6,500 rebates was to be released on Monday September 2, but shortly after the virtual doors opened at 9AM the Solar Victoria portal struck technical problems and the release abandoned. A "small number" of Victorians were able to complete their applications before the portal was closed, and these will be honoured.
A fix for the problems was implemented and the release will recommence at 9AM today. It's not clear if this sage advice offered was what did the trick.
But it's been no laughing matter for the thousands of Victorians eagerly anticipating securing the subsidy, and particularly not for solar businesses that have been struggling for months as a result of issues with the Solar Homes rebate program.
"Plenty Of Rebates Left"
As for how many rebates were left after the portal was shut down on Monday morning, according to Solar Victoria:
"Please be assured there are still plenty of rebates left in this month's allocation, with around 6000 rebates available in this round, and another 3250 due to be released on Tuesday 17th September."
Even with the increased rebate allocations for September and the months ahead, this month's quota is expected to be snapped up quickly – assuming the portal plays nice.
Victorian Solar Rebate Process
Nothing has changed in terms of the general process:
Determine your Solar Homes Program eligibility.
Request quotes from solar providers authorised to participate in the program and select a provider.
The provider will upload the quote to the Solar Victoria Portal.
The eligibility assessment phase then commences (see video below).
Assuming the result is positive, you'll need to submit proof of income and a rates notice to confirm your details.
As part of the process, you may also be offered an optional interest-free loan of up to $2,225.
You'll then need to verify your identity.
Once all details have been submitted and confirmed, the retailer claims the rebate on your behalf, deducting it from the total cost of the system.
You pay the balance to your provider once the solar power system is installed.
Note: Solar Victoria advises:
"do not sign a contract unless you are confirmed as eligible and have received your eligibility number and QR code from Solar Victoria."
Here's a video walk-through of the customer rebate application process
For those tackling the system today, may the force be with you. This post will be updated if anything noteworthy occurs.
—-
UPDATE 8.40am – 10 minutes after release (so 9.10am in Victoria), 3,386 out of 6,500 rebates remained.
UPDATE: 9.08am – That's it – done and dusted (9.38am in Victoria) – 0 rebates remaining in this round. The second September round (3,250 rebates) are due to be released on Tuesday 17th September.