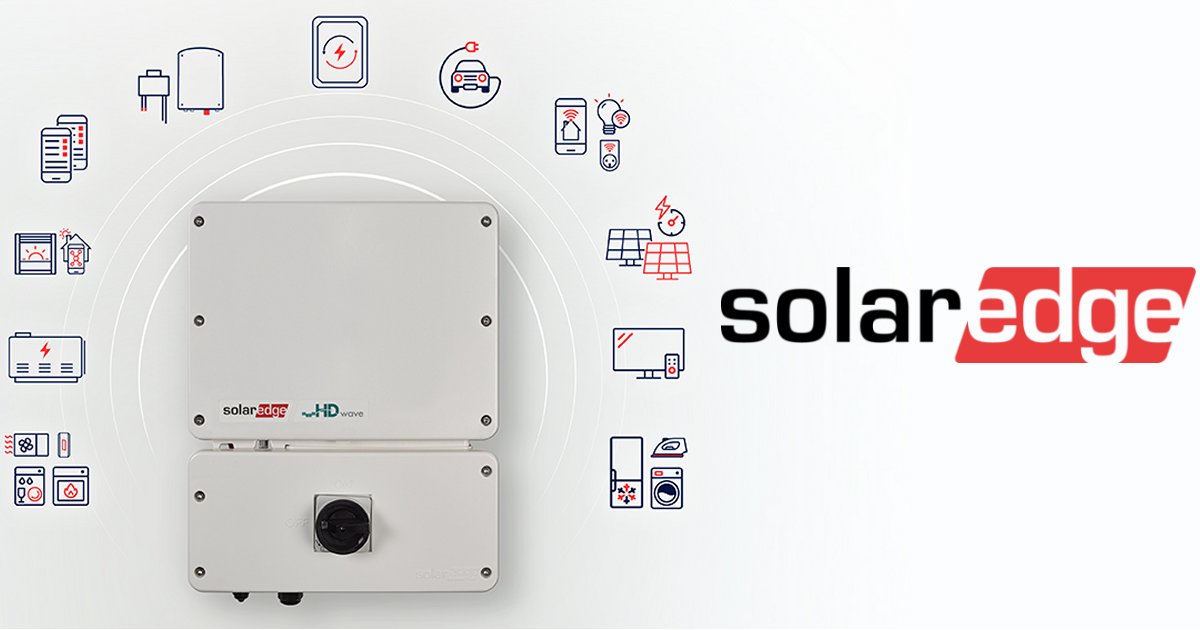 Israel-headquartered inverter and power optimiser manufacturer SolarEdge saw record revenues in both its solar and non-solar businesses in the second quarter.
Founded in 2006, SolarEdge pioneered the concept of a string solar inverter matched with individual 'DC optimisers' attached to each solar panel that enable panel level monitoring, optimisation and rapid shutdown among their benefits. You can learn more about power optimisers here along with other panel- level optimisation devices.
The company has enjoyed significant success in Australia with its products judging by SolarEdge reviews here on SolarQuotes and the brand scored silver in SQ's Installers Choice Awards 2021 for inverters in the high-end category. However, it is a polarising brand and there's been a bit of argy-bargy between the company and some Australian installers over various issues in the past.
SolarEdge yesterday announced revenues of USD $480.1 million for Q2 2021, $431.5 million of which was generated by its solar power segment. Revenues from this segment were up 15% from $376.4 million in Q1 and up 39% from $310.1 million in the same quarter last year.
"We are successfully navigating through the challenging supply chain environment while continuing to support our customers' growth and expansion with new and existing products," said CEO Zvi Lando.
During Q2, the company reports it shipped 1.64 Gigawatts (AC) of inverters. I'm not clear on current tallies, but SolarEdge said it had shipped 2.5 million inverters and more than 60 million power optimizers in total by sometime last year.
Looking to the current quarter, SolarEdge expects revenues to be within the range of $520 million to $540 million.
Happy With Energy Hub
On a related note, an earnings call transcript mentions the company's Energy Hub backup-ready inverter, which has been available to the U.S. residential market for a while and has seen "very good acceptance". Mr. Lando said SolarEdge began shipping the Energy Hub to Australia in this quarter. 
So, what is it?
The company says the Energy Hub  (pictured above) brings together the capabilities of all its existing residential inverters. DC-coupled battery-ready1, it is preconfigured to connect to SolarEdge's Level 2 Smart EV Charger, has a built-in consumption meter and is generator-compatible with a firmware upgrade. It will also be compatible with some upcoming gadgets such as the SolarEdge Smart Energy Hot Water, Switches and Relays.
The Energy Hub also offers "200%" DC oversizing compared to "155%" with SolarEdge's legacy HD-Wave enabled inverters. However, that won't be much use in Australia as the Clean Energy Council guidelines stipulate oversizing a system only up to 33% above inverter capacity is permitted – for example, a 5kW inverter can be used with a 6.6kW of solar panels.
As to whether the Energy Hub and Backup Interface can provide backup without a battery installed; SolarEdge says the system may operate, but it is not supported and "results will vary".
Footnotes
Currently compatible with LG Energy Solutions RESU10H and RESU16H – and the 10kWh SolarEdge Energy Bank that has started shipping to the USA and Europe ↩