Starting today, SolarQuotes will be helping Indian and Nepalese families install off-grid solar systems. Specifically 3.3 watt, 17 watt-hour off-grid solar systems.
No, that is not a typo. That solar panel capacity is one two-thousandth the size of a typical 6.6 kW grid-connect system installed across Australia.
The systems will be installed in India and Nepal where they will power households living in extreme poverty. Here's a typical installation resplendent with twigs and red string for racking.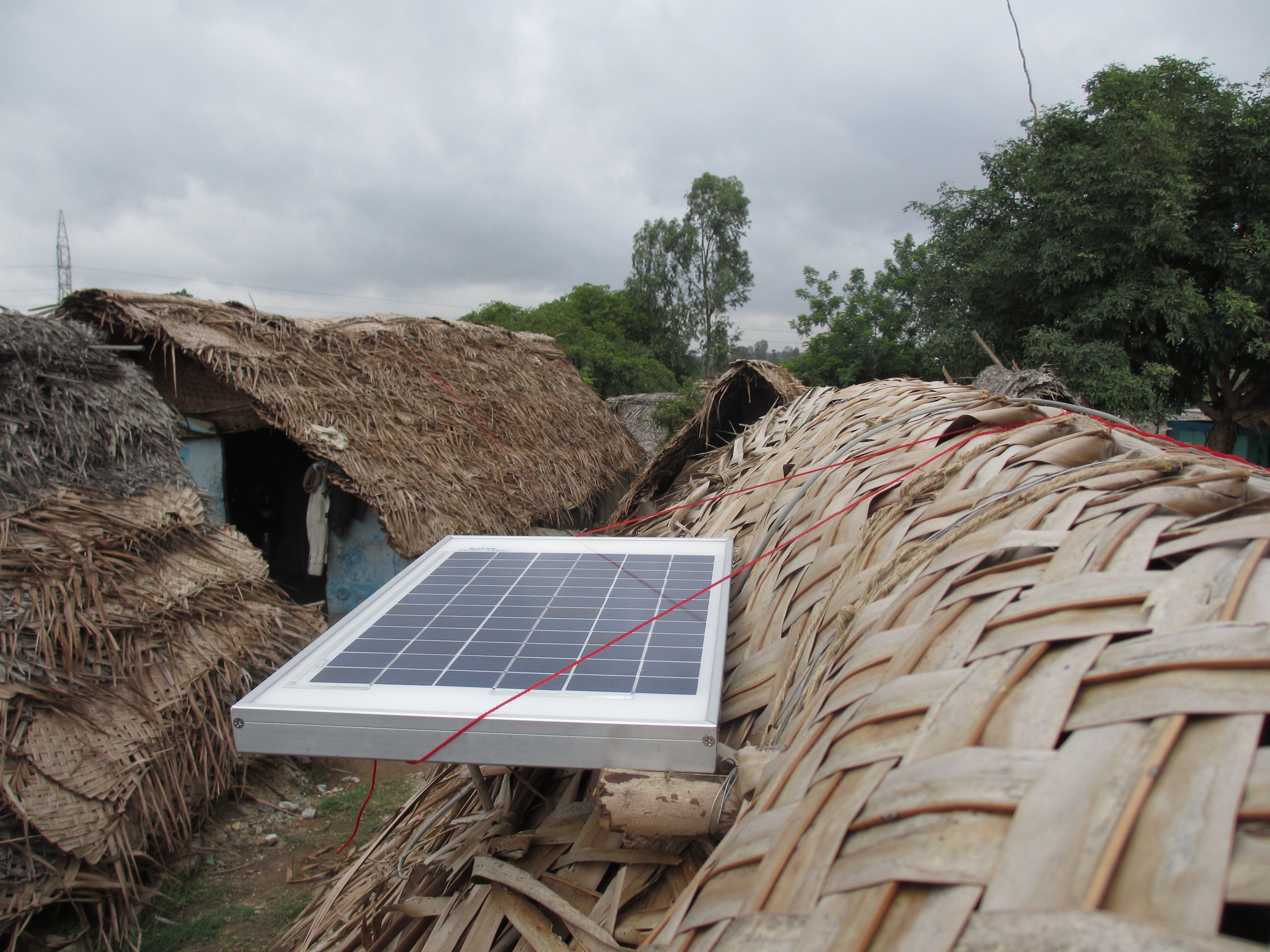 You see, from today, for every genuine quote request submitted through SolarQuotes, we will give $1 to the Australian charity, Pollinate Group.
Pollinate Group will use those dollars to fund micro-entrepreneurs in India and Nepal, who will sell solar lighting systems to some of the poorest people on the planet.
These solar light systems consist of a 3.3 W solar panel and an integrated light/LFP battery/phone charger. – and cost about $50 AUD (sold via payment plans). Made by Green Light Planet, they will mostly replace dim, dirty, dangerous and expensive-to-run kerosene lights.
Incredible Solar Payback
Now you might think that solar power in Australia – with its 3 to 5 year payback – is a great investment. But if you live in a slum in India, your $50 solar light will pay for itself in 25 weeks,  saving $2 per week in kerosene. And the system should last at least 5 years.
Not only that – but the LED light is 15 times brighter than kerosene lighting and, obviously, emits zero toxic fumes.
Here's what the lights look like in detail: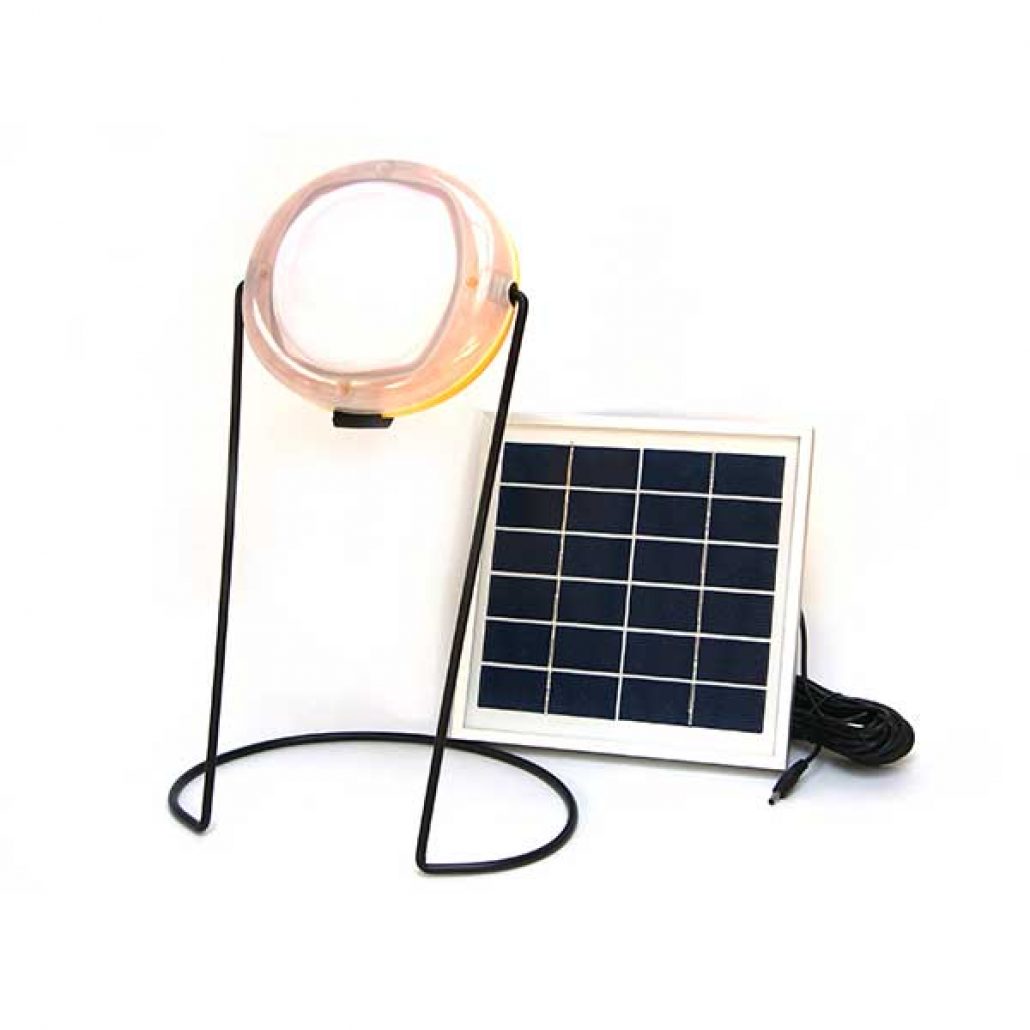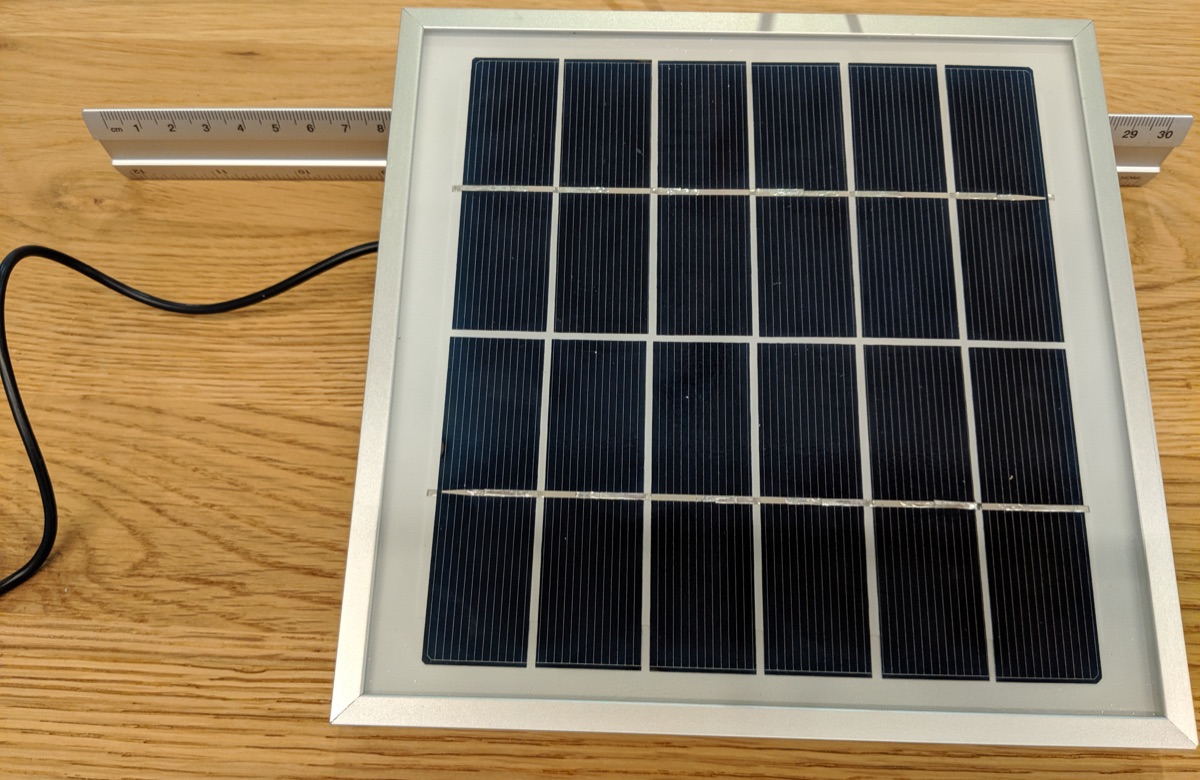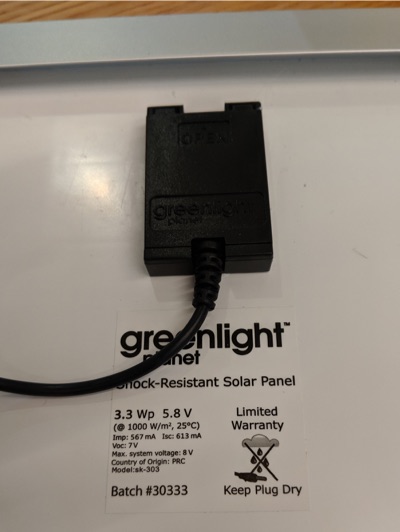 System Specs
Solar Panel: 3.3 W, 5.8 V, polycrystalline
Battery: 3000 mAh, 3.3 V, 17.4 Wh, Lithium Ferro-Phosphate (LFP)
LED: 165 Lumens total flux. 150 Lumens per watt.
Why are we doing this?
After 10 years in business, SolarQuotes is profitable and surprisingly stable . This is despite the solar industry bouncing up and down like a runaway roller-coaster as the state and federal governments deliver energy policy by press release.
I wanted to start diverting some profits where they could be spent to create maximum benefit through the magic that is photovoltaic effect. After looking around I couldn't find a better application than replacing kerosene lamps in the poorest parts of the world.
When a kerosene lamp is replaced with a solar light:
Very poor people save their very precious money.
People stop being poisoned by kerosene fumes in their own homes.
People get to read/study more 1
CO2 emissions are directly reduced.
Micro-entrepreneurs are created.
Phones can be charged without travelling or paying a third party.
I get to to say 'nah nah na nah nah these batteries pay for themselves!' to Ronald.
I think that's pretty awesome and Pollinate are doing an amazing job making it happen. In just six years Pollinate Group have saved more than 65,000 tonnes of CO2 and families have saved more than $20 million in kerosene costs.
The Impact
We expect SolarQuotes' contribution will mean an extra 100 solar lights distributed every month, impacting 500 people. That's 6000 people impacted every year.
Apart from this blog post, we are not going to shout about this from the rooftops going forward. We'll just get on with it. We are not going to use it as a lever to persuade people to get quotes (we only want genuine solar buyers asking for quotes – we respect our solar installers' time).
If you admire the work that Pollinate Group are doing – please consider donating here. Or if you are a solar company owner and would like to help Pollinate in a similar way – send them a message. The more the merrier!
Footnotes
I am a voracious reader with tremendous belief in the power of reading books. They certainly lifted me out of a pretty penurious existence. ↩