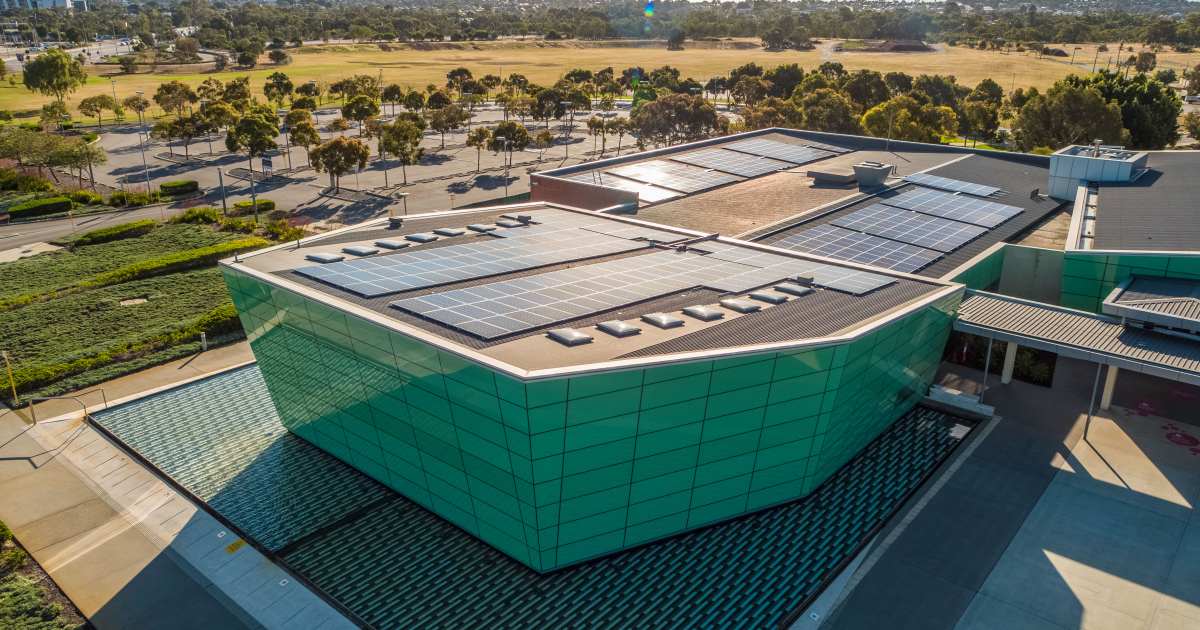 Western Australia's City of Stirling council is looking to source all its electricity from renewables by 2030 and slash overall corporate carbon emissions.
The City of Stirling is a local government area in the northern suburbs of Perth, approximately 10 kilometres from Perth's CBD. Covering 104 square kilometres, the LGA incorporates 30 suburbs and is home to around 220,000 people.
Council's Sustainable Energy Action Plan, which is currently in a community feedback period, also sets a target to reduce overall corporate carbon emissions by 70 per cent within the same period.
"Our targets are ambitious but by setting ourselves these important milestones in a time-bound action plan, we're making the City accountable to the community," said Mayor Mark Irwin.
To achieve its renewables target Council intends continuing with solar PV installations and investigating other renewable energy technologies. Also on the cards is a power purchase agreement (PPA) with a wind or solar farm to make up any shortfall.
Reducing conventional mains grid electricity consumption is a priority for Council as while it only accounts for a third of the City's total energy consumption, it contributes to almost two thirds of its carbon emissions.
Council is already familiar with the many benefits of solar panels. In 2018, Infinite Energy installed a 64kW system on the City's administration centre in Stirling (pictured above). The solar power system, which features 212 Canadian Solar panels and 3 SMA inverters, generates an estimated 103,350 kWh of clean electricity a year while avoiding 81 tonnes of carbon emissions annually.
Other efforts will include improving energy efficiency using monitoring systems to switch off loads when not in use and empowering staff to reduce energy consumption and carbon emissions through day-to-day operations.
The Sustainable Energy Action Plan comment period ends on 19 June 2020. Further information can be found here.
Community Energy And Emissions
Also being developed is a community-focused energy plan for the City of Stirling that aims to support residents in improving energy efficiency and increasing renewables-based generation. The plan is expected to be submitted to Council for consideration in 2020 and comprises three elements:
Switching Off: avoiding energy consumption
Switching Up: boosting energy efficiency
Switching Over: changing to renewables such as solar power
Many residents in the local government area have already switched on to solar energy. For example, more than 2,189 small-scale systems with a collective capacity of 10,711 kW had been installed in Stirling and across the 6021 postcode by the end of April this year.