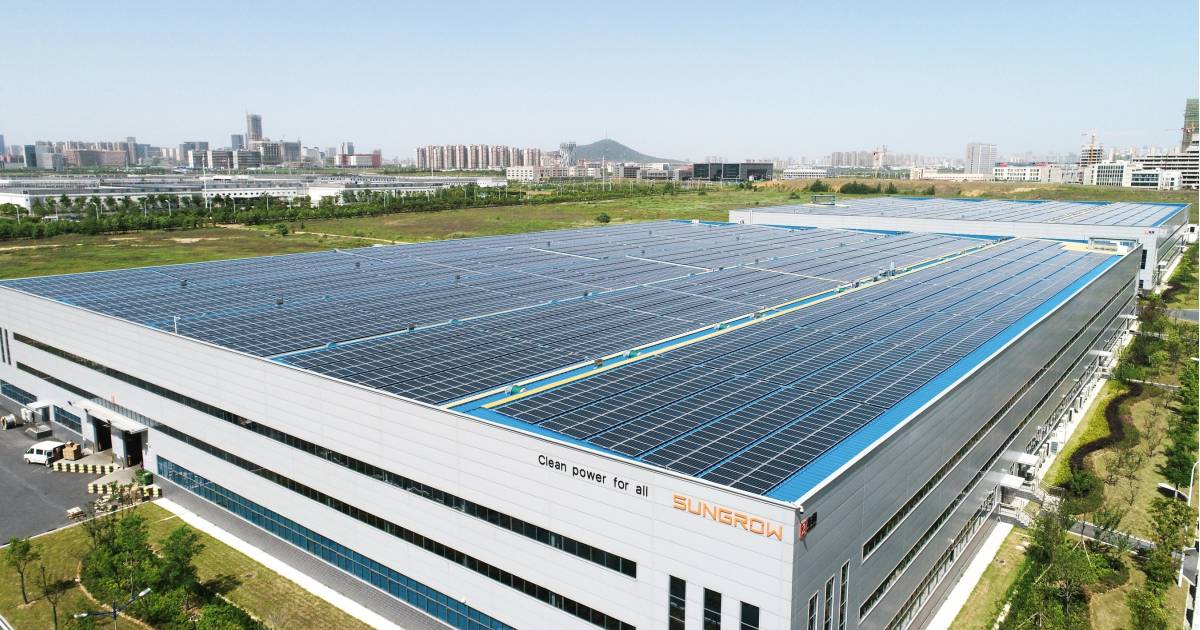 China's Sungrow, one of the world's largest manufacturers of solar inverters, has pledged to switch to 100% renewable energy for its electricity requirements by 2028.
The announcement coincided with the firm joining the RE100, a global initiative led by The Climate Group that is bringing together major businesses committed to 100% renewable electricity.
"Sungrow will uphold its mission of clean power for all, adhere to corporate citizenship responsibilities, formulate practical action plans, and reduce and eliminate carbon dioxide emissions in production and operation activities," said Sungrow Chairman Cao Renxian.
Mr. Renxian didn't mention how Sungrow intends achieving the 100% target, but it has already started making use of its factory rooftops to host solar panels. While the company is yet to release its Corporate Social Responsibility report covering 2019, the 2018 report indicated Sungrow's cumulative rooftop solar power capacity at the end of that year was 4.55 MW.
At a very rough guesstimate, 4.55MW could generated around 6.6 gigawatt hours of electricity a year. It's not clear how much other renewable energy is in the company's supply mix at this point.
Sungrow's Energy Use
The 2018 report noted total electricity consumption across the firm's various divisions grew from 15,879,377 kilowatt-hours in 2017 to 32,853,482 kilowatt hours; so 32.85 gigawatt hours. It notes rising electricity consumption was largely attributable to activities associated with what was its new business of manufacturing floating systems, which accounted for 13,812,030 kilowatt-hours of consumption. One of the more recent "floatovoltaic" projects the company was involved with was a 100MW facility in China's Hunan Province.
Sungrow's core business has also seen significant growth. We recently mentioned Sungrow inverter shipments in 2019 reached 17.1GW. International shipments accounted for 9GW of that total, jumping 87.5%. Sungrow inverters have been quite popular here in Australia given their features, reliability and pricing point.
Around 200 big companies have signed on to the RE100 initiative; including IKEA, Adobe, Bloomberg, eBay and Google. Other major Chinese solar manufacturers to join RE100 are panel manufacturers Longi, which has also pledged 100% renewables by 2028, and JinkoSolar, which committed to achieving 100% by 2025.
The reliance on coal and gas power to produce solar energy components has long been a thorny topic, even though energy payback on solar power systems is achieved within just a couple of years. As more manufacturers shift to renewables, energy payback and its relationship to fossil fuels will become one less myth that continually needs busting.