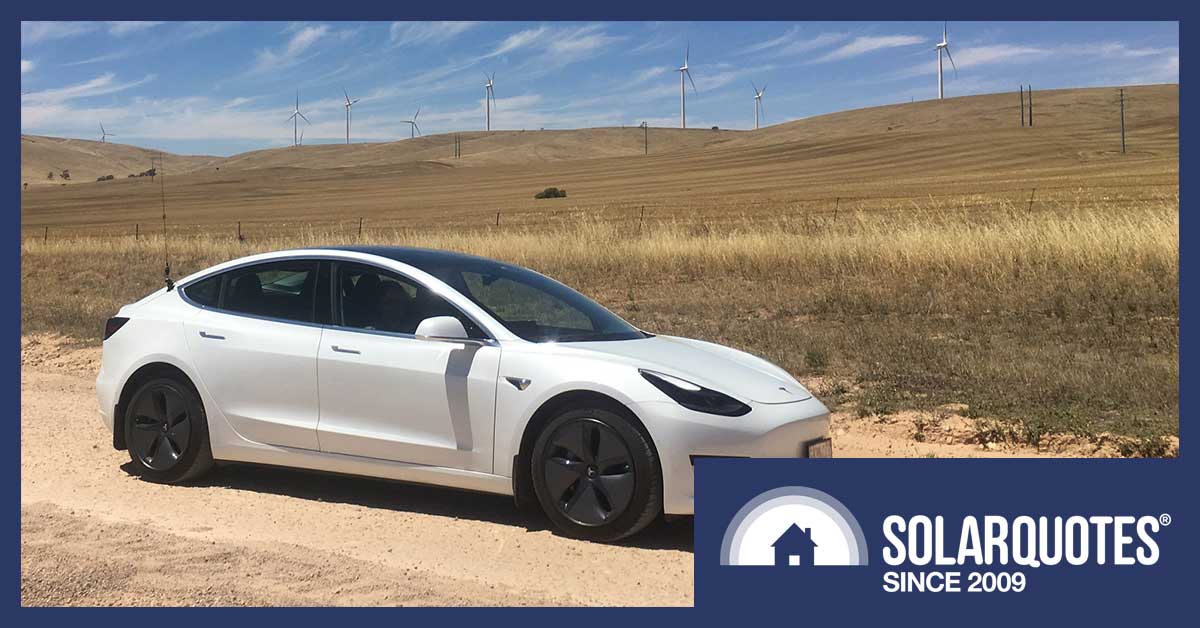 My boss, Finn, gave me a nice little Christmas present this year.  A Tesla Model 3 electric car…
…rental. 
For two days, I drove Tesla's most affordable car around South Australia's grape squishing district.  I can now say, of all the EVs I've tried, the Model 3 is my favourite. 
Over a year ago I reviewed the Tesla S.  That's one hell of a sports car.  It has everything the Model 3 does but more.  Unfortunately, that includes more expense, and I couldn't afford a car like that in a month of paydays.  Even if I had the money, I couldn't in good conscience buy a car that costs over one-eighth as much as a typical Sydney house.  Not when there are still people in the world without one-eighth of a Sydney house.  But the Model 3 is something I could see myself owning in a few years, provided:
I can get it second-hand and
I suffer moderate damage to the budget centres of my brain.
I've also driven an Electric Mini.  That was a lot of fun and more affordable but — in my not at all humble opinion — the Model 3's larger size and longer range put it ahead. 
I rented through a site called Evee, a convenient way to try an electric car if you're on the fence about buying one.  
Before I tell you the details of my road trip, I'll present some of the Tesla Model 3's impressive technical specs…
Tech Specs
After returning from my epic journey, the first thing I did was rush to the internet to check the Tesla Australia site to see how much a Model 3 would set me back.  The answer was… too much: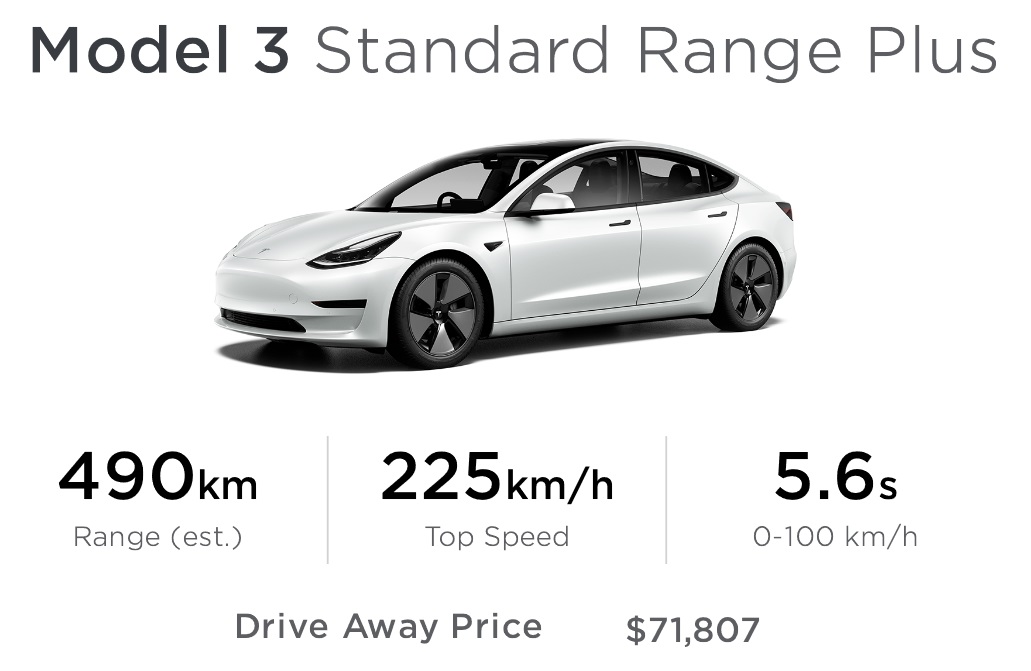 This is with the lowest cost options.  It's a white Model 3 Standard Range Plus, which I'll call a Model 3 SR+ to save time.  Apart from some minor differences that don't really affect performance, this is the vehicle I drove. 
But this particular version of the Model 3 SR+ is no longer available.  Just two days ago, Tesla changed what appears on their site.  The Model 3 SR+ now on offer is made in China rather than the US, and they claim its range is slightly better: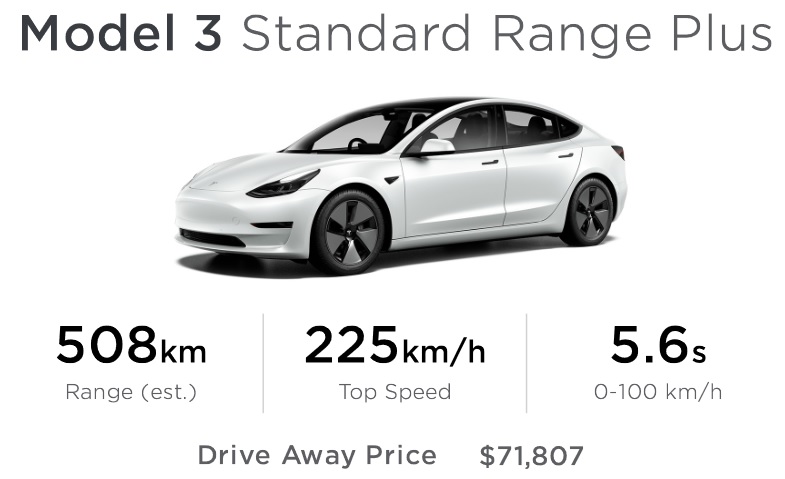 The other figures they give are exactly the same, including the price. 
Chinese Tesla Model 3 SR+ Battery
The US-made Model 3 SR+ had a 54 kilowatt-hour battery.  The Chinese version may be slightly larger, giving it an extra 18 km of claimed range.  It's also possible the made in China one is slightly more efficient. 
The new version has a lithium iron phosphate battery, which is cheaper than the NCA one used in the US version.  According to this, it doesn't perform as well in cold weather.  This may be why they're flogging it in Australia.  Hopefully, poor cold-weather performance won't be a significant problem here.
Currently, the Model 3 SR+ is the only Tesla vehicle with a lithium iron phosphate battery.
Price
Registration costs can be a little higher in other states, so it's fair to say Australians can get a Tesla Model 3 for around $72,000.   This is low enough to avoid the Luxury Car Tax, which now kicks in above $77,565 for electric cars and fuel-efficient hybrids. 
The Model 3 is not what I call cheap, but there are plenty of loaded people happy to spend $60,000 or more on a new car, and I'm happy to recommend the Model 3 to them because of its high performance and low operating cost.  The fact electric cars can help preserve a planet where money continues to have meaning is an important bonus. 
Top Speed
I didn't find out if the Model 3 SR+  could reach its top speed of 225 km/h because I am morally opposed to putting lives at risk through personal idiocy.  Fortunately, lunatics on German autobahns are more than happy to pick up the slack and post videos showing it has no trouble reaching its top speed even if the steering wheel is on the wrong side:
Acceleration
The Tesla Model 3 SR+ takes off like a rocket.  Admittedly, like a rocket that's slower than most, doesn't fly, and travels on wheels.  But it still has great acceleration compared to most cars on the road.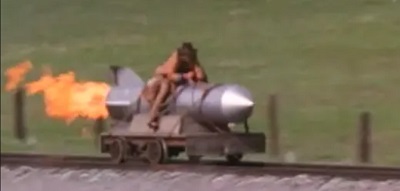 When I reviewed the Tesla S, I was able to honestly say nothing in its price range comes anywhere close to its performance. Still, there are petrol-powered cars with similar acceleration to the Model 3 SR+ available for roughly the same price.  This doesn't mean you should get one of them if you want high performance.  Due to the way electric motors work, the acceleration from 0-60 is outstanding, and that's the range most important to revheads who still have a license.  Also, some of those high acceleration petrol-powered cars cheat by being hybrids that also have electric motors.
After you stomp on the Model 3 accelerator, there's a very brief delay, and then it takes off with powerful acceleration that's very smooth because there are no gears to change. 
Range
The range is fine.  When I reviewed the much shorter range of Electric Mini, I tried to point out that even if a total idiot heads out on a long day trip without knowing where public chargers are or even how to use them, it's still fine.  But some people took it the wrong way and thought I was saying its range wasn't nearly enough.  The Model 3 SR+ has much more range than the Electric Mini and can charge faster so — for the majority of drivers — range won't be a problem. 
Unfortunately, the 490 km range Tesla was giving for the Model 3 SR+ on their Australian site until a few days ago is absolute bullshit.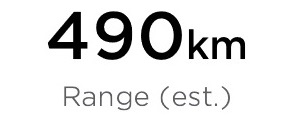 They say it's an estimate, but that won't protect them from my wrath.  They know exactly how far the average Model 3 SR+ travels on a full charge.  Every single Tesla car is a snitch that reports back to headquarters what you're doing.  The suggestion that Tesla can only give an estimate of how far they go is ludicrous.
When I drove the Model 3 SR+, it told me my average energy consumption was 145 watt-hours per kilometre.  Since it has a 54 kilowatt-hour battery, that would come to a maximum of 372 km of range.  But when I got in, and its battery was at 95%, the car's screen indicated it had 320 km of range.  So according to the car itself, it's maximum range would be around 337 km with 100% charge. 
The car was a little under a year old, so battery capacity loss should have only been a few percent.  They may have tweaked the design since it was made to get a little extra mileage, but they're not going to tweak an extra 100+ km without using a much larger battery. 
The Chinese made Model 3 SR+ now being sold may have a slightly larger battery, but its exact capacity remains to be seen.  Apparently, the Chinese version will tell people in China it can travel 420 km on a full charge, but that is still well short of the 508 km Tesla currently states on its Australian site.  There have also been complaints from China its range in cold weather is far less. 
Other Model 3s Go Faster & Further.
If you are absolutely loaded there are versions of the Model 3 with more range and even better acceleration that outclass any purely internal combustion engine vehicle that's anywhere close to their price:

While these two versions aren't cheap, they are cheaper than the Tesla S sportscar which starts close to $142,000 and goes to $266,000.  Their range figures for these two Model 3s are also exaggerated.
Renting The Model 3 From Evee
Evee enables private owners to offer their electric vehicles for rent online in return for a 25% commission.  That seems steep to me, so maybe there's room for competition in the market.  But note I'm an idiot who couldn't run a business if it came with legs and a whip and I have no idea what it costs to operate an online car rental company.  
To register with Evee I had to supply a copy of my license.  It took around one business day to verify it, so don't leave it until the last moment if you want to rent a car. 
When I first checked what they had available in Adelaide, I saw two Model 3s and decided to try the cheapest one.  But by the time I got around to renting, there had been an Adelaide Evee Model 3 price war and the other cost less.  I quickly booked it and revelled in the endorphin rush that comes from saving $20. 
Build Quality Is Good
When I saw the Model 3, I almost fell to my knees in shock.  It was so beautiful!  But it wasn't the beauty that surprised me — it was the fact it didn't look ugly up close.  I fully expected to feel a stabbing pain in my eyes due to imperfections from Tesla's famously bad build quality. 
When Model 3s first came out, new owners posted videos of mutant mobiles looking like they were slapped together by former Trabant factory workers sacked for sloppiness.  Other Tesla cars have had similar problems.  I was given a ride in one of the first Model Xs to arrive in Australia and — after a lifetime of driving Japanese and Korean cars — I had no problem spotting multiple little imperfections that made it appear twisted alien geometries had been involved in its manufacture.  I was dumbfounded at how cheap the interior appeared in such an expensive vehicle.  If you ever want to abduct me, there's no need to knock me out.  Just push me into the boot of an early run Model X, and I'll pass out just from the poor weld quality in there. 
But after checking out this Model 3, I can now say — based on a sample of one — that Tesla can put a car together as well as anyone.  I've even heard vehicles produced in the new Chinese factory have excellent build quality because even American companies can learn from experience and incorporate improvements into a new factory.
Interior & Styling Is Fine
When I got in the Model 3, I thought the interior looked fine, apart from the fact someone had stolen all the dials from the dash and hidden the crime with a wooden plank.  But it turns out that's the way it's meant to be.  All displays and auxiliary controls are on the large, central, touch-sensitive screen that's like a giant smartphone.  There are no vents for air conditioning.  Instead, it all blows out from under the plank. 
I liked the simplicity, but it took me an hour or two to get used to looking left to check my speed instead of through the steering wheel, as you do in cars with dials there instead of termite feed.  Due to the time it took me to adjust, I think Tesla may be losing sales when people test drive it simply because it feels odd at first.  Perhaps they should have a little optional, removable, speedometer display they can stick in front of people taking it for a test drive.   
The Roof Is Glass
One unusual thing about the Tesla 3 is its roof is a big slab of glass.  Fortunately, the rental car owner was smart enough to put a cloth covering over the roof interior to keep the goddamn sun out.  A skylight with wheels may be nice in Norway, Newark, and Narnia but I think we can do without the extra heat here.  The glass is treated to block infrared, but 43% of sunlight energy is visible, and that'll come straight through and warm the interior.  Especially if the upholstery is dark, which the cheapest option is. 
Tesla Model 3 Comfort
The Model 3 is a car made for Americans.  There's plenty of room inside, and the seats are suitable for big behinds.  They can also be adjusted in various ways, and the car remembers how you like it.
Unlike the Tesla S, a sports car, you sit higher in the Model 3, which makes it much easier to get in and out of.  So if you are mobility impaired or fat enhanced a Model 3 is likely to be a better choice.  
The air conditioning is powerful, quiet, and effective.  Model 3s now come with a heat pump, preventing its range from dropping as much in cold weather.  This is a useful feature for Australians, even though we don't have Norwegian style winters.  The heat pump may be essential now the Model 3 SR+ will come with a Chinese battery that may not like the cold.
Overall, I'd say the Tesla Model 3 is a very comfortable car especially if you don't drive it.  When I did take it on the road, I found — just like the Tesla S — the ride isn't quite as smooth as I'd expect from a car at its price point.  
The Journey Begins
The car's owner's name was Gottfried, and he was very helpful when I picked it up.  He explained its features, answered my questions, and took me for a little demonstration ride.  He also told me the rental period only began after the orientation, which was appreciated. 
I soon as I had the car to myself, I went to pick up my friend, the alluring and vivacious Vanessa.  But she is just a friend because we're both half-Dutch.  We can never marry because we'd run the risk of one quarter of our children being born full Dutch and committing unspeakable horrors such as putting mayonnaise on chips, moving to Lake Eyre to live below sea level, and eating bananas upside down like chimpanzees. 

Ride Could Be Smoother
Our first destination was Port Wakefield, which was named back in the days before television, when an interesting field was enough to keep people awake.  On the way, Vanessa agreed the ride wasn't as smooth as she expected for a $72,000 car.  There are a few reasons why we felt the bumps a little more than we thought was fair:
Electric cars have high efficiency, low rolling resistance tires and they tend to be hard.
It wasn't a test drive, so salespeople hadn't under-inflated the tires to make the ride smoother.
The battery weight means Tesla couldn't simply copy the suspension of conventional cars.
Tesla simply hasn't put as much work into fine-tuning the suspension as they could have. 
The car is loaded with sensors, so I'm a little surprised it doesn't see bumps coming and automatically adjusts the suspension to compensate.  Maybe that'll be a future feature. 
If I'd taken my Hyundai Getz, the ride would have been a hell of a lot bumpier, so I'm not saying the smoothness of the Model 3's ride is bad.  I'm just saying it could be better. 
Feels Safe
The vehicle feels very steady, with plenty of traction.  I always felt safe when cornering, even when I was being a daredevil and going faster than the warning sign suggested.  Due to its lighter battery pack and smaller size, it didn't have the same completely glued to the road feeling of the Tesla S, but it still felt better than any non-Tesla car I've driven.
It Has "Autopilot"
After battling our way to the heart of the Port Wakefield metropolis, we stopped for food — a salad roll for me and a salad stationary for Vanessa — and then headed to Snowtown.  Because the car had less range than Tesla led me to expect1. and because Gottfried had taken me for a little demonstration ride, I was wary of continuing with my original plan: going from Adelaide to Snowtown and then the Clare Supercharger. Still, according to both my calculations and the car itself, we would have enough battery charge to make it. 
On the way, I played with the car's cruise control.  Tesla refers to its advanced cruise control as "Autopilot", but that's a bullshit name. 
You can put a plane on autopilot and take a piss or a nap and not die.  You can't do that in a Tesla.  Well, I guess you could take a piss, but it would be extremely impolite to do so in a rental.2
But what it can do is still impressive.  The Model 3 can see road signs and automatically adjust its speed to the legal limit.  This includes temporary speed limit signs for road works.  The only time it failed was when we passed a sign someone had hit. But the sign was at a 30 degree angle. 
The car will also automatically brake so it won't smack into things.  It can match speed with the vehicle in front and maintain a safe following distance.  Well, I say the distance was safe, but it was closer than I felt comfortable with.  Perhaps it should come with an "I don't trust you yet" mode that has a stress-reducing amount of separation.  After all, this is Australia.  We have room for a few more metres of following distance. 
The Tesla Model 3 could even overtake automatically, which is kind of scary but worked well enough on the highway.  But the "autopilot" often wasn't available on secondary and back roads.  It doesn't appear ready to handle them yet.  I decided to give the "autopilot" a thorough test on Adelaide's wild city streets when I returned.
The Clare Supercharger
When we got to Clare, the battery charge was down to 10%.  That's the point where the Model 3 starts getting cranky, dials back unnecessary functions, and asks for a feed.  By the time we got to the Tesla Supercharger, it was down to 8%.  Watching too much Mission Impossible had convinced me the car would explode if the charge counter got to 0%, so I was relieved to arrive. 
One constant of EV chargers in Australia is spiders love them.  It's like they're made from spider cocaine.  Despite the Clare Tesla Supercharger looking shiny and new it still had plenty of cobwebs, and when I pulled out the charging cable, a huntsman spider leapt out and landed on my leg.  But because we weren't in Queensland it was so small I wasn't even knocked off balance. 
Fast Charging Is Fast
When I plugged the Model 3 into the Supercharger, it charged fast.  Then, over the next couple of minutes, its charge rate increased as it ramped up.  Here's a picture of its screen when it was slurping down power at its maximum rate: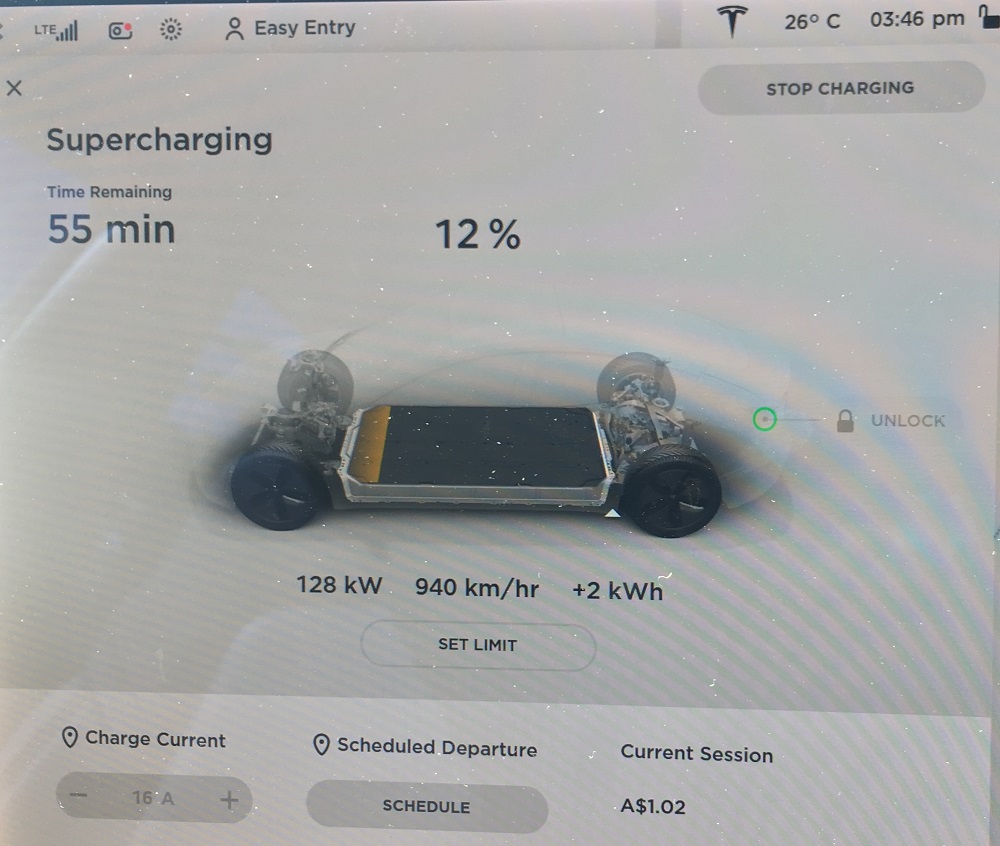 It showed the battery charging at 128 kilowatts.  That's the average power draw of around 200 Australian homes.  According to the display, this is enough to give it 940 kilometres of range an hour.  However, the car also told me I used 145 watt-hours per km, which means this charging rate would only provide 883 km per hour.  
The car didn't maintain this charge rate because, like a mobile phone, it slows down as it gets full.  But it was still quick.  When I took the picture above, it said time remaining was 55 minutes, but that was because it hadn't stopped thinking about it.  The actual time it took to go from 8% to its preset stop point of 95%3 was 43 minutes.  The car said it had 320 km of range at that point, so it gained nearly 7 km of range per minute if we believe it. 
A 43 minute wait would be boring if you had nothing to do, but we played a game of pool in the Clare Valley Motel.  We were so skilled at not losing balls down those little holes we spent the entire time on one game. 
I know many people are going to think 40+ minutes is way too much time compared to filling up at a service station, but overall you spend less time fueling an electric car than you do a petrol one.  This is because you charge at home to cover normal day to day driving, which only takes a few minutes a week, while petrol-powered cars require you to spend more time in service stations.  You lose some of the time you save when you use a charger on a long trip, but not all of it, and if you plan it right your car can charge while you're doing something you enjoy.  Such as hitting balls with a stick. 
Using the Tesla Supercharger did cost me 52 cents per kilowatt-hour.  In South Australia, that's not a massive amount more than the cost of grid electricity, but it seems steep for the rest of the country.  At least it's cheaper than petrol and competition means EV fast chargers won't be able to hold drivers over a barrel.
Tesla Superchargers Not Required
It's not necessary to use a Tesla supercharger for rapid charging.  High power DC fast chargers are springing up all over the place.  If you go out the back of Burke you'll still be out of luck at the moment, but provided you remain in front of Burke, you'll often be able to find somewhere to charge fast.
Slow Charge From Normal Power Point
After checking out Clare, we went to our accommodation at Neagles Retreat Villas.  It was very nice, but also embarrassing.  Imagine inviting a friend to some luxury villas and not having enough money to pay for one each and expecting her to share with you.  But I guess that's what you have to do when you're not a millionaire and only pretending to be one by driving around in a Tesla.4
I plugged the Model 3 into a standard power point to top it up, but the charge only averaged around one kilowatt.  This was under half the expected rate and only enough for around 6-7 additional km per hour.  Gottfried, the car's owner, contacted me because apparently, he could tell everything we were doing and said this sometimes happens with older wiring.  While the building wasn't old, the wiring could have been cheap, and we were at the end of a rural transmission line.  So be prepared for this if you're travelling in an electric car. 
I couldn't completely top up the car battery because Vanessa didn't let me leave the door open all night.  I offered to pop out and kill a few people because the odds against there being two serial killers in the area at the same time would be astronomical, but instead, she made me shut the door.  I guess she just doesn't understand statistics.  
We then watched the Japanese anime, "The Unsmashable Snowman," before turning in.  And yes, it was exactly as strange as you'd expect. 
Vampire Drain
In the morning I checked the Model 3 and found its ranged had dropped overnight.  Not by much, but it's something to keep in mind if you're planning to drive long distance.  The vampire drain was caused by the car still using some power while motionless.  It's possible to reduce this by fiddling with the settings, but I didn't bother trying.
One feature that can be switched off to reduce the drain is its "Sentry Mode" security feature that takes video of anyone or anything the car doesn't like that gets too close.  By watching the videos it took, I was able to determine Model 3s are scared of:
 My friend Vanessa.
 Wind blown vines.
 A giant mullet balanced on top of a South Australian version of Bruce Lee.5
I'm only scared of one of these things. 
Tesla Destination Chargers
I had to pay money to use the Tesla Supercharger at Clare, but there are also Tesla destination chargers that provide power for free because it's paid for by whoever had them installed.  We stopped at one kindly provided by the council in Kapunda and tried it out.  We only used it for a minute, but Vanessa bought Diet Coke, contributing to the local economy.  
It was powerful enough to provide around 70 km additional range per hour. Still, we didn't hang around because we intended to use another one at the place where all internal combustion engine vehicles will end up before long…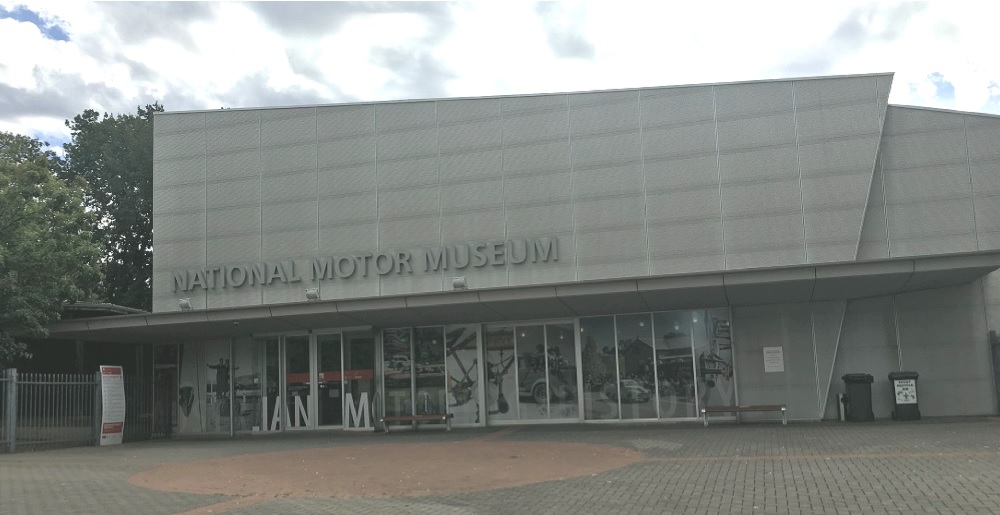 When we parked, the battery was at 45%.  To increase it by 50 percentage points to 95% using the destination charger would take 2 hours and 25 minutes.  That would be a long time if you had nothing to do, but we had something to do, which was go into the National Motor Museum.  That's the point of destination chargers.  They're installed where there is something for people to do to bring in customers.  
The property owner has to pay for the electricity, but the National Motor Museum has a 300 kilowatt solar system on its roof, so a lot of the time it won't cost them much to charge a car.    
Note destination chargers can vary in power, and not all will charge a car that quickly — but most will. 
"Autopilot" Is Not There Yet
After visiting the Motor Museum, we returned to Adelaide, and I dropped Vanessa off at her door.  It was then I decided it was time to fully try out the car's "autopilot" because now there was only my own life at risk — as well as that of everyone else on the road in Adelaide. 
I don't think we'll have to wait very long for self-driving cars to become available, but trying out the "autopilot" convinced me the first ones aren't likely to be Tesla vehicles.  What it can do is impressive, but it can't do it better than I can.  It's like watching a dog drive a car.  What's amazing is it can do it at all, not that it does it well.  The technology has come a long way, but clearly still has a long way to go. 
But the Model 3 "autopilot" can do something I can't: see ghosts.  I know because it swerved to avoid one.  This was disturbing as, from my point of view, there was nothing there.  I regained control by moving the wheel and ploughed straight through the ghost and sent it to the after-afterlife.  But because the car didn't try to swerve into a solid object, it didn't actually put me in danger, and so I was able to forgive it. 
But what I couldn't forgive was its habit of trying to rub itself against parked cars. 
I had noticed the "autopilot" getting closer to parked cars than I liked, but I figured it must know they were there and it was just comfortable getting closer to them then I was.  But then I noticed we were able to get really close to a parked Honda Integra — one that had speed holes — and I thought…
"Okay, this time it's going to take action to avoid it." 
Nope.  We slid on by with maybe two centimetres to spare. 
At this point I said, "Screw you, R2D2!" and switched "autopilot" off.  I wasn't about to put my fate in its electronic hands again.  I know there are people online who find it less problematic than I do, so perhaps I'm just paranoid.  But maybe we should check whether or not those people are all dead now.  
Potential Future Self Driving $10,100 Extra.
If you pay an extra $10,100, Tesla says the Model 3 will be able to fully self-drive when that feature becomes available.  No mention is made of when that will be or the fact the Model 3 may not meet Australian standards for self-driving vehicles — whatever they turn out to be. 
If you're buying a car for your elderly parents and are worried about their ability to continue driving in the future, you may want to take the gamble.  But I can't recommend trusting a company that won't even give their vehicles a real-life range.
Big People, Little Problem
As I always do when I get my hands on an electric car, I see if I can manage to fit my biggest friend, Sam, in it.  There was no problem at all. 
As he was all signed up with Evee, Sam could get behind the wheel and give it a go.  The experience was very dichotomous.  He enjoyed it very much; I enjoyed it very unmuch.  As he drove my son and me around the Adelaide Hills at the very edge of the speed limit — even when taking hairpin bends cut into the side of a cliff — I asked him if the unusual position of the vehicle's speedometer display bothered him.  He said…
"It's okay.  I'm used to playing computer games with lots of different displays." 
When I asked him if he was aware he wasn't playing a computer game at that moment and was in fact holding the life of myself and my son in his hands, he said…
"That's a philosophical question I'm not really equipped to answer at this time."
Vanessa's Report
Vanessa also tried out the Model 3.  She said it was a good car to drive even though she showed no interest in seeing just how fast it could accelerate or how well it handles corners at high speed.  I know this lack of hooning isn't a girl thing because my sister was hoon queen of Toowoomba for three years running.  Now I think about it, Vanessa's reluctance to open up the throttle may have been because I pointed out that the worst thing that could happen was she'd turn a $72,000 car into $1,000 worth of modern art.
One thing she didn't like was how the digital radio kept cutting out as we were travelling through hills, although I guess we can't blame the poor reception on Tesla.  Wait a minute — we totally we can!  Your satellites suck, Elon!  The only thing they're good for is providing low-cost global internet!  They can't even continuously beam Nickelback to a car in South Australia! 
Easy Maintenance
Electric motors are simple.  They don't have oil, radiator fluid, spark plugs, filters, or anything that needs replacing on a time scale less than decades.  This makes maintenance very simple.  While internal combustion engine vehicles should be serviced every 10,000 or 15,000 km when it comes to service intervals the Australian Model 3 Owner's Manual simply says…
"Your vehicle should generally be serviced on an as needed basis."
That's quite a change and represents a considerable saving if you don't have to shell out for servicing every year or so.  But you don't get off scot-free because Tesla recommends the following: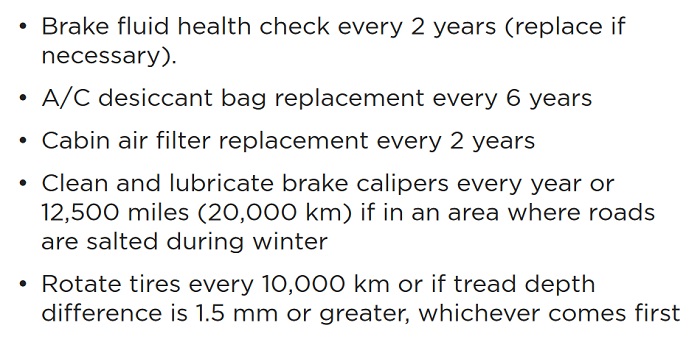 That doesn't seem too bad.  I have no idea how to replace a desiccant bag, but how hard can it be?  Also, we don't salt the roads here, and your tires would have to be bloody expensive for them to be worth rotating them every 10,000 km6.  But the weird thing is they leave out is brake pads.  They simply say…
"The above list should not be considered comprehensive and does not include consumable parts such as windshield wipers, brake pads, etc."
You'd think they'd make a bigger deal out of checking brake pads since they probably don't want their customers to suffer from a condition known as 'becoming dead'.  The good news is brake pads should last a very long time because the vehicle's regenerative braking means they're rarely used. 
Battery Warranty OK, Car Warranty Not OK
The Model 3 SR+ battery warranty is for 8 years or 160,000 km.  Whichever comes first.  It promises the battery will retain a minimum of 70% of original capacity for the duration.  As the average passenger car is driven around 13,000 km a year, most people will get the full 8 years from the warranty — unless they enjoy their Model 3 SR+ so much, they start driving more. 
The warranty's the same for the Long Range and Performance versions of the Model 3, except they have a 192,000 km limit.
This is okay.  It would be nice if it were longer, but today's lithium battery technology does have limits.  In the future, we're likely to see better warranties.  Fortunately, most Tesla cars don't seem to have a problem staying well above 70% original capacity when they hit the km limit.   
The warranty that is poor and needs to improve is the one for the vehicle.  It's only 4 years or 80,000 km.  That's awful given my Hyundai Getz, which is powered by explosions, came with a 5 year 100,000 km warranty in 2004.  If an electric car with a motor that has fewer moving parts than a Swiss army knife can't do better than a low-cost Korean car, it's simply shameful. 
While I don't like the lousy vehicle warranty, I understand why it's so poor.  Even though there is far less that can go wrong with an electric car than one with an internal combustion engine, building new cars is hard and mistakes will be made.  This is why the warranty is short.  They want it to end before too many of their mistakes come back to bite them.  
But Tesla is improving the reliability of their cars over time and learning from their mistakes7.  This has clearly already happened and today's Model 3s are obviously better than those produced in 2018 or earlier.  Once they've had time to get it right, there's no reason electric car warranties can't begin at a base minimum of 10 years.  There are so few critical moving parts; once they get it right, there's not a hell of a lot that can go wrong.  
Tesla's Range BS
The Tesla Model 3 is a great car, but it does have one major problem.  It's not with the car itself but Tesla's claims about it. 
Until a few days ago, Tesla said that the Model 3 SR+ had a range of 490 km on its Australian site.  This has changed to 508 km now the Chinese made version is being sold here.  While I assume the range has improved, going by what I can gather the Chinese version has no large range advantage over the one made in the US, and the new figure doesn't represent real-world range.  According to the US-made Model 3 SR+ I drove — a vehicle that wasn't even a year old — its range was only slightly over two-thirds the 490 km figure Tesla gave for it. 
But there is no need for guessing.  If Tesla wanted they could give us the exact figures for how far their cars drive on average with a full charge.  They can give it for city driving, highway driving, and for a combination.  Instead, they choose to give an inflated figure that misleads customers, tarnishes the image of the electric vehicle industry, and creates massive risk for Tesla.  
I don't like it when people put electric vehicle companies at risk.  They are a key part of reducing greenhouse gas emissions, so I feel furious when I see people creating time bombs with the potential to cause massive damage to the industry.  The fact the people setting up the bombs are in the EV industry themselves just makes me facepalm so hard it makes a sonic boom.  
Australian Consumer Guarantees are very clear.  If a seller makes a claim about a product or service, it has to be true.  If it's not, the customer is entitled to a remedy.  This can be a repair, replacement, or refund.  Anyone who buys a Model 3 SR+ and doesn't get 508 km of range from a full charge under reasonable driving conditions can require Tesla to fix the problem.  I don't know how many cars they've sold in Australia, but this could cost them millions.  It could even knock a fraction of a percent off Tesla's share price[1.  Or cause the price to come tumbling down.  Shares are funny like that.].
Personally, I think Gottfried deserves to have his Model 3 Standard Range Plus upgraded to a Model 3 Long Range. 
Crime & Punishment
At the start of this article, I said the Tesla Model 3 was my favourite of all the electric cars I've driven.  But since then, new information has come to light that has changed my mind.  It's nothing to do with the car itself.  Rather, it's all to do with the evil within me it brought to the surface.  I have learned I committed a heinous crime while driving it: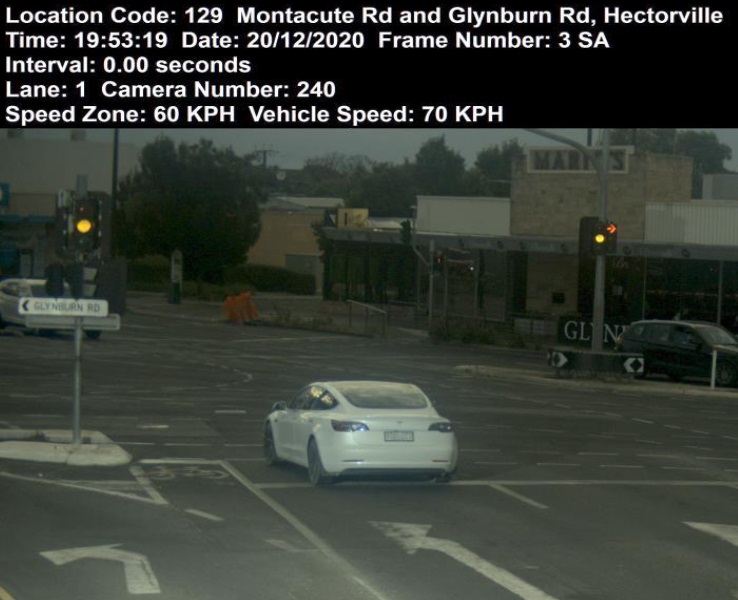 I don't know how this could have happened!  Oh wait, I do.  I drove too fast.  I can only assume the awesome acceleration of the Model 3 acted as a centrifuge causing all the good inside me to sink deep, leaving only pure evil on the surface.  I can't specifically remember what happened.  I can only guess when the light turned amber I increased pressure on the accelerator.  In my Hyundai Getz that may have resulted in it rocketing towards the not especially evil speed of 62 km/h, but in a Model 3, evil speeds are so much easier to achieve.  
In this country — unlike some — justice is swift.  I have received my $466 fine:

That's a lot of money.  It's almost more than what I received for rigging the US elections.  I'm very distraught because I was doing so well with the whole, not breaking the law thing — under the name I'm currently using.  I've never had a ticket before, and this may be why people trust me to drive their fancy electric cars. 
I'm also regretful because I had plans that hinged on a clean traffic record.  My son will soon get his learners, and I was really looking forward to gloating when he got his first ticket.  I didn't think it would take him long because driving isn't like it was back in the old days.  When I was learning to drive in Toowoomba, we'd pull over to the side of the road and have a drink to steady our nerves if we saw something that upset us, such as another car on the road.  But now, due to one slip, all the hard work I put into not endangering lives while driving has gone to waste.  
Being unable to gloat really gets my goat.  And the monetary penalty means I couldn't afford to get a goat if I wanted one.  I have a go-fund-me campaign to pay my fine and allow me to escape the consequences of my reckless disregard for the lives and safety of the people of Adelaide.  But don't give me the money.  Send it straight to your local trauma ward. 
Way Better Than An Internal Combustion Engine
If — unlike me — you can meet the following conditions:
You have a lot of money to spend on a new car.
You can forgive Tesla for the ridiculous range figures on their site.
You can resist the seductive lure of speed and drive like a responsible citizen. 
Then I recommend buying a Tesla Model 3.  If you're loaded, I can't think of a better car to buy.  Well, there is the Tesla S, but they're so expensive if you can afford one you're probably paying someone to read this for you, so it's irrelevant. 
Unless you're an extremely successful rural salesperson, the Model 3 SR+ range isn't likely to be a problem.  This is despite the fact it can't travel nearly as far as Tesla claims.  But if it is a concern and you're so rich you're not even aware that grapes don't need to be peeled, you can always spring for the Long Range version. 
In addition to the low running and maintenance costs of an electric car, you'll also have performance that exceeds most vehicles on the road.  If you want, you can pay more for the Performance Model 3 that will leave all conventional cars of a similar price for dead. 
Of course, if you are not so wealthy or you're wealthy and got that way by being sensible, then I suggest looking at a cheaper electric car or a fuel-efficient hybrid.  Unless you want to get a small, fuel-efficient, conventional car and spend the money saved on a solar power system for an orphanage, those are about the only morally defensible options for new cars at the moment. 
Hopefully, Tesla won't take its time bringing out the lower-cost electric car they have planned for the future.