This time last week I was at the 2019 All Energy Conference and Exhibition in Melbourne.  Or — if I have been lazy getting this article out — it was this time last week plus or minus one day.  Mostly plus.
I attended a group presentation on grid over voltage. It's a growing problem.  When grid voltage rises too high, rooftop solar either reduces output or shuts down.  This not only costs solar households money but costs the country lives, as clean solar energy going to waste means more fossil fuel is burned, resulting in more pollution and environmental damage.
While they do harbor a few complete grumps, the Distributed Network Service Providers (DNSPs)1 that manage local grids do actually want to increase the amount of rooftop solar energy their grids can accept.  The current levels of PV penetration wouldn't be possible if they didn't.  But the broken incentive system means there is too little emphasis on minimising losses from rooftop solar power systems.
What Is Grid Over Voltage?
Grid over voltage occurs when the voltage in the power lines your home or business is connected to exceeds the Australian standard, which is 235 volts plus or minus 8%…
Wait a minute…  I think I can hear Finn screaming at me from the future when he edits this.  I'd better jump forwards in time and check what the problem is…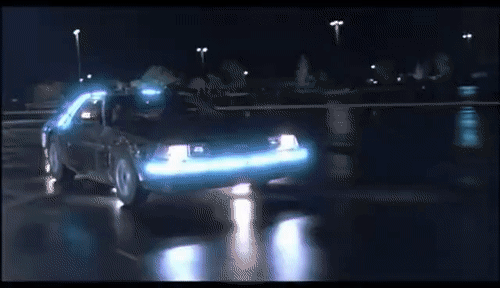 Are you sure?  Really?  But that's just nuts!  Well, okay, I'll tell them…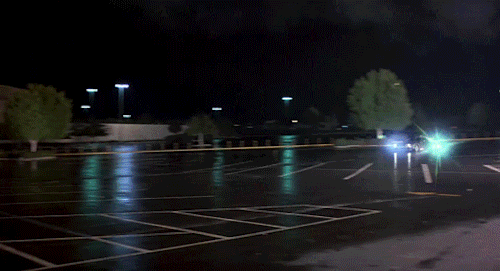 It turns out Australia's standard isn't 235 volts plus or minus 8%.  It's actually 230 volts +10% or -6%, giving a range of 216.2 to 253 volts.  You may be wondering why the plus goes all the way up to 10% and the minus only goes down to 6%.  Well, that's because Australia2 really wanted to be able to say we had changed from our old standard of 240 volts down to the much more common 230 volts that is an international standard.3
The downside is it's really difficult for a grid designed for an average of 240 volts to get down to an average of 230.  We only had two sensible options:
1.  Do the hard work and spend the large amount of money required to make the change.
2.  Admit there would be a long transition period where the voltage would average between 230 and 240 volts.
So, of course, we instead decided to:
3.  Half arse it.
We lowered the average voltage as far as it would easily go with existing grid infrastructure and then claimed to have met the standard by abusing the concept of plus or minus and allowing a big plus 10% with a considerably smaller minus 6%.
We've been slowly working our way down further as old equipment is replaced.  At the current rate, in South Australia, this process will take around 250 years.  Mind you, we'll have to pick up the pace at some point when aging equipment starts falling apart.
Being stuck with a grid that was built for 240 volts and then using up most of the flexibility in the system to get the average halfway down to 230 volts is a major reason why grid over voltage is such a problem.  There's not much "give" left in the current hardware to easily allow voltages to be lowered further.
This is rarely mentioned in discussions of grid over voltage and wasn't specifically brought up at the presentation.  Possibly because the speakers were all so young and the decision to move towards changing the standard is ancient history to them.4
Grid Over Voltage Shuts Down Solar
Electricity flows from higher voltage to lower voltage.  This means if the grid voltage is higher than the voltage produced by rooftop solar, that solar power system will be unable to export energy.  While solar inverters could be designed to always beat the grid on voltage, this would be very naughty because it would push the local voltage higher and could cause electrical devices throughout the neighborhood to start smoking.
To prevent a bad situation getting worse, solar inverters will shut down once grid voltage reaches a set limit.  Usually, older inverters have higher set points while most modern ones can reduce their output gradually as grid voltage rises.
What To Do If Grid Over Voltage Shuts Down Your Inverter
South Australia Power Networks get over 10 complaints a day about grid over voltage.  In August, Richard Chirgwin wrote about how the problem is getting worse.  He reported that, according to Solar Analytics, 50% of their customers had their solar energy reduced or shut down at least 50 times a year.  That's an average of about one or more times a week, although these events will be less common in winter when solar output is lower.  For solar homes in particularly bad locations, grid over voltage can easily cost them hundreds of dollars annually in lost generation for an average sized system.
Fortunately, there are things you can do.  The DNSP in charge of your local grid has a statutory obligation to prevent over voltage.  That's a fancy way of saying if there is a problem they have to fix it.  While it may not be reasonable to expect the grid to always get it right, if lost solar electricity production ever becomes more than a mild inconvenience thanks to grid over voltage, it should be fixed.
But an over-voltage error on your solar inverter may not be your DNSP's fault. It could be caused by your solar installation or your existing grid connection. Specifically the wires from your inverter and switchboard through to your grid connection point may have too high a resistance. This can be caused by distance, thin wires or bad connections. Your installer should check your home's voltage rise before installing but, unfortunately, many do not.
How To Diagnose The Cause, Then Fix It.
So how do you determine if your voltage rise issue is caused by your installation, your grid connection or your DNSP?
Finn has written step by step instructions on how to diagnose the cause and what to do about it. If you have a grid over voltage problem, ask your installer to follow those instructions step-by-step5.
4 Speakers +25% / -0%
There were 4 speakers plus 25% minus 0%.  Actually, it would be clearer to explain there were 3 individual speakers and one presentation by a duo baritone and soprano.  They were, in order:
James Sturch:  Technical Director for Sonnen Batteries in Australia and NZ.  Sonnen has a factory operating in Adelaide where they assemble battery systems.
Travis Kauschke:  Senior Engineer at South Australia Power Networks.
Tom Langstaff from Ausnet and Claire Cass from CitiPower/Powercor.  Both from Victoria.
Candice Horig:  Distribution Standards Network Officer for Energy Queensland.
I'll go over the main points raised but not worry about the details of exactly who said what, as it is ideas that are important, not people.6
Solutions for grid over voltage covered three main areas:
Changes to solar inverters and their settings.
Upgrades to the grid.
Changing electricity consumption patterns.
Changes To Solar Inverters & Settings
One of the presenters — I won't bother going into who, but his name rhymes with this guy's…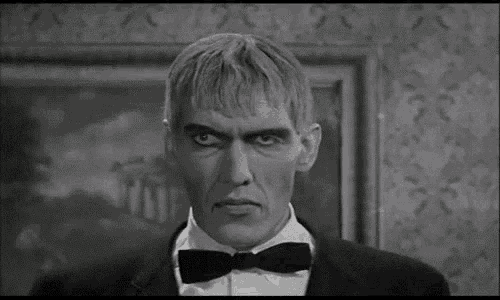 …was concerned about solar inverters that shut down or reduce output at a higher voltage than the area's Distributed Network Service Provider mandates.  This could be because some are older systems installed when voltage limits were higher and which are excused from current requirements.  But sometimes — or with some installers often times — when a household complains to them about grid over voltage events shutting down their solar power system, they will adjust the voltage limits on the inverter upwards.
This is a bad thing to do without written permission from the local DNSP because it can make things worse for every other solar household in the nearby area by making their solar systems suffer from more grid over voltage events.  Also, everyone in the street, whether they have solar panels or not, can end up using more electricity than they intend or need to and can have the lives of their electrical devices shortened thanks to the increased grid voltage.
This is unfair to solar installers who follow the rules, as it can cause their customers to start complaining to them about grid over voltage.
One suggested way to get around this problem is to stop DNSPs from setting their own inverter limits and getting them to agree on one for the whole of Australia.  This way all the inverters sold here could just have one setting out of the box and it wouldn't be possible to change it.  The disadvantage is, unless there is some way to unlock the inverters, it won't be possible to change the settings when it would be beneficial to do so.  But, from a grid management point of view, the benefits would outweigh the loss of flexibility.
We're not going to have an Australian-wide inverter standard in the short term because there was an attempt to get the DNSPs to all agree and it failed.  But Victoria and Queensland are moving towards standardized statewide settings.
Flexible Modern Inverters Allow More Solar Power
Modern solar inverters sold in Australia are generally able to adjust the type of power they output and gradually reduce power output as grid voltage rises.  I won't go into the details of these features that are known as volt-var and volt-watt…
…here7, but this flexibility is so useful for allowing more solar power on the grid we were told if all inverters had these features the amount of rooftop solar could be doubled without making grid over voltage worse than it is now.
As a result, one suggestion is to replace older inflexible inverters with modern ones.  This sounds like a good idea, provided it's done fairly and voluntarily.  Also, no matter what amount of incentive is offered, people should be free to use it to get a modern inverter or put it towards scrapping their current system and getting an entirely new one.  Paying good money to put a new inverter on a system with crap, deteriorating panels is pretty dumb.
---
Technical Note From Finn:
Many DNSPs are now mandating Volt-Var and Volt-Watt capable inverters
The Australian Standard that defines grid connected solar inverter requirements for Australia, AS4777.2:2015,  says this about volt-var and volt-watt modes on inverters (clause 6.3.1):
The inverter may have the capability of operating in modes which will [allow volt-var and volt-watt response]…
The 'may' means it is optional – according to the standard.
However many DNSPs are moving to make it compulsory to use both a voltage-quality capable inverter and enable the modes with specific settings.
Here's a handy list so you know what is being mandated and when.
---
Upgrading The Grid
One simple way to decrease grid over voltage problems is to replace existing power lines with fatter ones as thicker cables contribute less to voltage rise8.  This includes street power lines as well as those from the street to the switchboards of homes and businesses.  Unfortunately, like many things that are worthwhile in life (such as chocolate), this costs money.
Another way to improve the situation is to adjust the voltage of existing street transformers.  The drawback is, a vast number can't have their voltage lowered any further.  As I mentioned, changing from the old 240 volt standard towards our aspirational target of 230 volts consumed a lot of the existing flexibility in the system.  These old street transformers can be replaced with ones that can be adjusted lower or, better yet, replaced with ones that are quite happy to adjust themselves, but again this will be a considerable expense.  Personally I think would often be worthwhile if all costs were correctly accounted for.
Changing Consumption Patterns — Controlled Loads
Queensland can turn controlled loads, such as off-peak hot water systems and other devices, on or off by sending signals through the grid9.  They have actively used this for years to reduce the likelihood of grid over voltage events.  While these controlled loads used to only be turned on at night to help coal power stations continue operating, they can now be switched on whenever it will help support the the grid.
South Australia is another state with a lot of controlled load hot water and they are trialing a similar approach, but their controlled load system is a lot dumber than Queensland's, so it will be a long time before it's as flexible.
Changing Consumption Patterns — Prices
When done right, changing the way people are charged for electricity can be an effective way to get consumers — especially businesses — to change their electricity consumption patterns and help reduce the likelihood of grid over voltage occurring by shifting consumption to the middle of the day, or better yet, to exactly when it gives the most benefit.  But when done badly, such as when people are forced onto plans they don't want or understand, it's a great way to make everyone hate you.
One example of a price incentive is South Australia's introduction of a "solar sponge" tariff where electricity is cheaper in the middle of the day.  This is only relevant to people who have smart meters, which is still a small percentage in that state, but it is an incentive that will help reduce grid over voltage, even though the effect will be small at the moment.
Changing Consumption Patterns — Free Stuff!
Another way to change people's consumption habits is to give them free stuff, such as smart home energy management systems, that will alter their electricity consumption in ways that assist the grid.  None of the the speakers actually mentioned this approach, but I did make a point of telepathically broadcasting it to the crowd, so I think it's fair to bring it up.
Personally, I don't know why why DNSPs aren't handing out slow cookers to all who want one in areas with serious grid over voltage issues.  They slowly consume energy during the day and reduces the amount needed for cooking in the evening — which is another problem the grid has to deal with.10
The Grid's Deadly Incentive Structure
One thing not mentioned by any of the speakers, which is at the heart of the grid over voltage problem, is the incentives that our grid currently operates under are, stochastically11 speaking at least, fatal.
This is because fossil fuel generators are not required to pay the health costs of the pollution they create and don't pay for the environmental damage they cause.  If they did have to pay for these externalities then every time grid over voltage reduced the generation of clean solar energy by one kilowatt-hour and increased coal generation by roughly the same amount, then overall the grid would be likely to lose at least 8 cents12. Under these circumstances you can be certain they would bend over backwards to prevent the loss of clean solar generation from grid over voltage and we would also see extremely rapid expansion of renewable energy.