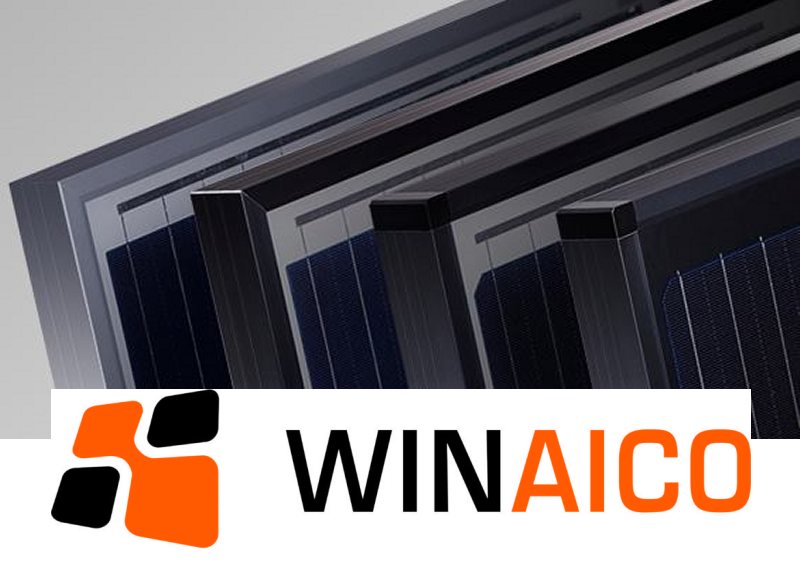 The Australian subsidiary of Taiwan's largest solar panel manufacturer, Winaico, will unveil new products for the local market today.
Winaico tends to be a quiet achiever on the solar panel scene – just getting on with the job. But at an All Energy Conference breakfast event this morning, the company will be crowing about three new panels.
WSP335-MX – 335W panel
WSP320-MX – a 320W all-black module
WST310-M6 – 310W monocrystalline module, replacing WST285-P6 Series
I'm sorry, that's all the info I have at this time – but Winaico Australia's Managing Director was pretty excited. So much so the company issued a press release; something Winaico doesn't do a lot of.
"WINAICO's R&D team has been hard at work not only developing these fantastic products but making them available in full scale production," said Managing Director Blair Pester. "These modules have endured the gruelling new 2016 versions of the IEC61215-1/2 and IEC61730-1/2 tests and will be available for purchase from our East Coast Warehouses from December."
No doubt there will be further information on the Winaico web site very soon.
Winaico solar panels have generally met with positive feedback here on SolarQuotes, with a current very respectable rating of 4.59 out of 5 from 41 reviews submitted by Australians who have had the panels installed for at least a year.
Winaico panels are included on SolarQuotes' trusted solar brands chart and offer a product warranty of 15 years; while many manufacturers still offer 10. The product warranty shouldn't be confused with a performance warranty, which is the standard 25 years. Learn more about product vs. performance warranties (and why many performance warranties still leave a lot to be desired).
You can check out the performance of some Winaico solar panels installed in Australia without leaving your chair courtesy of this page on the Desert Knowledge Australia Solar Centre (DKASC). A 5.3kW system was installed there back in 2012
Winaico is based in Taiwan, with subsidiaries and branches in Asia, Australia (Sydney), USA, and Europe. The Australian presence has been around for quite a while – since 2012. The parent company is a subsidiary of Taiwan's Win Win Precision Technology, which has operating since 2003. In 2007, Win Win Precision Technology was restructured into semiconductor and solar divisions.
Earlier this year, Winaico was awarded the Top PV Brand Seal for Australia and Germany by European research firm EuPD.