SMA solar inverter reviews
Overall Rating From 659 Reviews: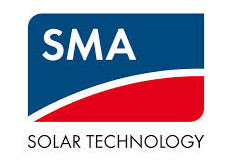 Average Customer Rating:
( 4.41 / 5 )
SMA are the big granddaddy of inverter manufacturers. Founded way back in 1981 they are based out of Germany, turn over billions and employ about 5000 people.
SMA solar inverters were originally only produced in German factories, but these days the company has manufacturing capacity in both Germany and China, with the latter producing single-phase inverters.
If you want a safe bet, you can't go wrong with an SMA. The only downside is that you tend to pay a premium for them.
(If you want an SMA backed inverter for a lot less cash, you may want to consider a ZeverSolar inverter. They are a budget Chinese brand that is 80% owned by SMA)
SMA Inverters have a strong local presence in Australia in the rare event that you have a warranty issue.
As you will see from the SMA inverter reviews below, complaints about their performance or reliability are rarer than rocking horse poo!
Rating
Comments
Name
State
Postcode
The daily production reports are very useful as they assist me to monitor the productivity of the system.
Bought From: Ryde Energy Review Date: 7 February 2019
Anon
QLD
4069

Bought From: Powercom Solar Review Date: 4 December 2018
Antje
TAS
7018

Bought From: Helioenergy Review Date: 2 November 2018
Douglas
NSW
2122
keeps going into red code shuts down and resets have rang solar aust numerous times and still have had no one come and check it out very disappointed with this company
Bought From: Solar Australia Review Date: 16 October 2018
Russell
VIC
3631

Bought From: Solahart Review Date: 10 October 2018
Lisa
WA
6233

Bought From: AC Electrical - Bundaberg/Fraser Coast/Gladstone Solar Review Date: 1 October 2018
Bruce
QLD
4670

Bought From: Helioenergy Review Date: 24 September 2018
John
NSW
2209
Only poor thing is connectivity. I either have not been told or it does not connect to my devices so i have to go and read it!
Bought From: Chromagen Review Date: 19 September 2018
Dan
VIC
3850
Inverter seems to work fine probably better if it showed ave kw for the week & month. This whole system took 3 months to be installed by ESD because of them stuffing us around So much and then another 2 months to get the new smart meter installed. This needs to be streamlined especially seeing we were told it would all be fully completed & operational in 6 weeks. So we have really only be up and running for 5 months now so it is a bit early for a real evaluation.
Bought From: ESD Review Date: 22 August 2018
Geoff
SA
5556

Bought From: NQ Solar Review Date: 21 August 2018
Katya
QLD
4879
With the 3 phase 5 KW system does not currently have readily available smart phone / computer usage and generation available.
Bought From: LG Energy Review Date: 19 August 2018
Gary
NSW
2566

Bought From: Greenultimate Pty Ltd Review Date: 16 August 2018
Anon
NSW
2824

Bought From: Rooftop Solar Review Date: 13 August 2018
Anthony
VIC
3549

Bought From: Blue Mountains Solar Review Date: 5 August 2018
Renee
NSW
2779
We have a 10Kw system of 2x5Kw strings into 2x sunnyboy inverters. These have given faultless performance.
Bought From: Green Energy Engineering Review Date: 18 July 2018
Trevor
SA
5269
Haven't missed a beat since the install.
Bought From: Solar Daily Review Date: 18 July 2018
Chris
NSW
2795
Trouble free since installation
Bought From: ACT Smart Electrical and Solar Review Date: 11 July 2018
Doug
ACT
2615

Bought From: Adapt Energy Pty Ltd Review Date: 11 July 2018
David
QLD
4350

Bought From: Green Sky Australia Review Date: 10 July 2018
Neil
VIC
3918

Bought From: AG Solar Review Date: 1 July 2018
Neale
NSW
2229

Bought From: Australian Solar Designs Review Date: 1 July 2018
Ian
NSW
2229

Bought From: Solar Wholesalers Review Date: 21 June 2018
Andrew
SA
5068

Bought From: Grand Solar Review Date: 13 June 2018
Michael
NSW
2337

Bought From: AC Electrical - Bundaberg/Fraser Coast/Gladstone Solar Review Date: 11 June 2018
Gytis
QLD
4650

Bought From: Adapt Energy Pty Ltd Review Date: 8 June 2018
Anon
QLD
4355
Installed 9 months ago, but no problems with it so far. It has good output display.
Bought From: On Grid Off Grid Solar Review Date: 29 May 2018
Anon
NSW
2540
The inverter failed on 22-12-17 (good time to do it). It just stopped working with no alarm of system failure. Dave Seymour came and checked it out and couldn't find what the problem was on the morning of Christmas eve. He managed to leave a message with the emergency number for SMA service. The unit was delivered and replaced by Dave on 30-12-17. The new inverter has been working well ever since. Dave enquired as to what the diagnosis was with the failed inverter but didn't get any feedback. Service from both the installer and the manufacturer was excellent but it would have been good to know what the fault was.
Bought From: Phoenix Electrical Solar Services Review Date: 16 May 2018
Peter
NSW
2795

Bought From: Halcol Energy Review Date: 16 May 2018
Richard
QLD
4560
SMA software and web site is great, TCP/IP MODBUS also working well.
Bought From: Leneva Electrical Pty Ltd Review Date: 11 May 2018
Tim
VIC
3691
It works and we hardly notice it there.
Bought From: City to Surf Solar Plus Review Date: 8 May 2018
Sandy
VIC
3216

Bought From: Evergen Review Date: 1 May 2018
Ann
NSW
2046
Fantastic reputation, faultless performance. This is in fact the second SMA inverter I have installed at my property, the first one was installed 6 years ago and is still performing faultlessly.
Bought From: Solar Wholesalers Review Date: 29 April 2018
Armin
SA
5554
Has wi-fi connectivity allowing me to find out performance at any time of day and go back to previous periods for results. Sunnyboy 5kW Model SB5.0
Bought From: Beyond Solar Review Date: 26 April 2018
Larry
NSW
2251

Bought From: Living Energy Solutions Review Date: 19 April 2018
Ashley
SA
5070

Bought From: JJA Solar and Electrical Pty Ltd Review Date: 12 April 2018
John
NSW
2234
Great to get the internet linked daily reports
Bought From: Penrith Solar Centre Review Date: 12 April 2018
John
NSW
2756

Bought From: Blue Mountains Solar Review Date: 31 March 2018
Edward
NSW
2782

Bought From: Australian Solar Designs Review Date: 22 March 2018
Mark
NSW
2533

Bought From: Blue Mountains Solar Review Date: 14 March 2018
Marie Ann
NSW
2790
Not sure what the difference is between good and fantastic. The overall system is performing well with 45-50% reduction in power from grid after 9 months.
Bought From: Clayton Solar and Electrical Review Date: 12 March 2018
John
SA
5066
The instructions for getting the inverter connected to the portal could have been clearer but I eventually got it working.
Bought From: Soltek Energy Review Date: 26 February 2018
John
NSW
2066
If I'm away or there's a storm I disconnect my computer from it's power source. The inverter reports this to me when I next connect my computer to it's power source.
Bought From: Adapt Energy Pty Ltd Review Date: 23 February 2018
Helen
QLD
4515

Bought From: PowerVault Review Date: 22 February 2018
Chris
NSW
2540
There is no wifi signals from the inverter after long time no connecting it to my house modem.
Bought From: CSA Services Review Date: 20 February 2018
Liang
QLD
4109
It is the best
Bought From: Phoenix Electrical Solar Services Review Date: 16 February 2018
Michael
NSW
2795

Bought From: Green Wiring Review Date: 15 February 2018
Tricia
WA
6110
The inverter stoped working on two occasions due to overheating, the ambient temperature was above 40 deg. C
Bought From: Soltek Energy Review Date: 11 February 2018
Alexander
NSW
2145
The wifi connectivity, data logging and presentation of information is comprehensive, as is the interaction between the manufacturer, inverter, and end user.
Bought From: Green Sky Australia Review Date: 1 February 2018
Colin
VIC
3805

Bought From: Keystones Solar Group Review Date: 1 January 2018
Jacob
SA
5171

Bought From: Solar Wholesalers Review Date: 31 December 2017
Peter
SA
5556
The Inverter seems to be good - our only problem is that for 10 minutes in every hour on a good sunny day the inverter goes down? A mismatch somewhere with the grid. Cannot seem to fix the problem,
Bought From: Hello Solar Review Date: 27 December 2017
Mel
VIC
3196
Don't really know as we haven't experienced any other brand
Bought From: Solartech Energy Solutions Review Date: 26 December 2017
Malcolm
QLD
4703
This unit requires that the two channels of solar power input are NOT balanced, i.e. I have a 40 panel system but you do not split the panels equally as one input side on SMA has a lower max current than the other. Once this was rectified the output went to its full 10KW. Fortunately for me the inspector noticed the error and the installers promptly returned and fixed so I am still very satisfied with the results, just letting people know to watch out for the peak power level not being reached.
Bought From: Energy Matters Review Date: 23 December 2017
Mark
VIC
3018
Our whole system has only been operating for about 8 months, but to this point we are very happy with it. In the last 6 months we have paid $5 for all our power bills. We have an app n our phone which lets us know how well our system is working all seems to be fine at this point.
Bought From: Sol Flair Review Date: 20 December 2017
Eric
NT
810

Bought From: Solar Wholesalers Review Date: 19 December 2017
Gordan
SA
5233
Operating perfectly so far hopping things continue in the future
Bought From: Australian Solar Designs Review Date: 18 December 2017
Robert
NSW
2620
It is rated at 5kw but even with 6.48kw of panels it peaks at about 4.77kw. The supplier has not yet been able to explain why.
Bought From: Solar Wholesalers Review Date: 18 December 2017
Brian
SA
5600
seems fine, had difficulty getting internet connection, but once done no issue, get daily report on electricity generated by the hour. Can log in at anytime to check output.
Bought From: Green Sky Australia Review Date: 18 December 2017
Chris
VIC
3931

Bought From: SolarHub Review Date: 13 December 2017
Jono
NSW
2620

Bought From: Australian Solar Designs Review Date: 7 December 2017
Diane
NSW
2527
WiFi connectivity can be a bit flaky; but that's probably down to the positioning of the unit relative to my router (they're quite far apart) rather than something intrinsic to the unit
Bought From: SAE Group Pty Ltd Review Date: 6 December 2017
Conrad
QLD
4105
Quite often the invertor when losing wifi connection to my home will not automaticall reconnect. Must connect to invertor wifi, and then go to "installer" role and rekey in my home network wifi password. Would be great if the invertor remembered this password but it does not.
Bought From: Soltek Energy Review Date: 24 November 2017
Andrew
NSW
2067

Bought From: Beyond Solar Review Date: 8 November 2017
Terry
NSW
2536
If internet drops out for any reason the Inverter has trouble reconnecting. Only way is to restart the INverter which is difficult to do if you are overseas. So during that time you receive no info on solar production etc.
Bought From: Adapt Energy Pty Ltd Review Date: 7 November 2017
Craig
QLD
4614
System is performing up to expectations. No problems.
Bought From: Captain Green Review Date: 6 November 2017
Bruce
NSW
2380
The SMA SB5000TL is connected via Ethernet, but seems to get confused about what day it is, when being interrogated. I upgraded the firmware, but no appreciable difference. I hate WiFi radiation, so I disabled it in the inverter, and was pleased that they had a "Hotwire" (Ethernet) connection available (even though it keeps changing I.P. addresses).
Bought From: Solahart Far North Coast Review Date: 1 November 2017
Anon
NSW
2372

Bought From: LG Energy Review Date: 25 October 2017
John
NSW
2085

Bought From: eSmart Electrical Review Date: 24 October 2017
Greg
SA
5280
The sunny boy inverter works extremely well is reliable but the huge drawback is that it is old technology reliable but 10 to 12 years old in its development. And is not compatible with any of the new technology to be able to manage and sell your power back to the grid. We were extremely disappointed to find out we had purchased a reliable but dumb technology. This was not pointed out to us by Energy Matters and even know we said we intended to install the battery and were interested in new technology. To be able to make this brand-new but all technology system work with a smart battery we need to fit basically another inverter which will set on the wall next to another brand-new one. We did go online to check out the inverters and sunny boy comes up as reliable of course. But we were not smart enough to ask the next question is it compatible with the new battery technology. The answer is basically no. Unless you want to install a dumb battery. The opportunities for smart batteries which monitor and predict your usage as Well as have the capacity to store and sell Energy back to the grid. Is not possible even know our system is brand-new. We are extremely annoyed with ourselves but also with our energy installer and sales person because they did not point out the limitations of this system. To fit a smart battery will cost about $4000 more because we have to install a smart inverter which will do exactly the same job as the sunny boy but is much more flexible in how it with manages the battery. We also need a new power board which we were told was not necessary by The salesman and the installer but that's not correct so another $1500 to be able to install the battery.
Bought From: Energy Matters Review Date: 23 October 2017
Sue
ACT
2611

Bought From: Solar Wholesalers Review Date: 9 October 2017
Barry
SA
5241
Really need to buy the best, and highly recommend the SMA inverter, after all you only get what you pay for.
Bought From: Solahart Review Date: 3 October 2017
Graham
QLD
4560
We have found that there are many, what we have been told, are "spikes" in the grid power system. Initially they were causing us to lose about 50% of our production - the spike would shut down the inverter which would take ages - sometimes hours - to restart. We contacted the installer who gave some explanation about the spikes - apparently related to distance from a transformer on the grid - and they made some adjustments to the settings on the inverter. It's better now but I believe we still lose 15-20% of the potential production as a result of these spikes. No-one mentioned this possibility to us, and if they had we would have sought more specific advice about them before buying. It might be useful to include some advice about them and their consequences and remedies in your pre-purchase information.
Bought From: SAE Group Pty Ltd Review Date: 1 October 2017
Chris
QLD
4306

Bought From: Green Electricians Review Date: 25 September 2017
Trevor
QLD
4421
Does not give off any stray RF
Bought From: Solar Wholesalers Review Date: 14 September 2017
Geoff
SA
5092

Bought From: On Grid Off Grid Solar Review Date: 14 September 2017
Elizabeth
NSW
2575
This one is ready for batteries when the cost/performance of batteries is at an acceptable level.
Bought From: Case Statewide Solar Review Date: 10 September 2017
Greg
NSW
2570
Excellent performance to date. The smart meter option is more expensive and difficult to install than the Fronius version. Tom (from Goliath) did advise that when quoting but I wanted to go with the SMA anyway. I have subsequently not gone ahead with the smart meter but probably would have had I put the Fronius system in.
Bought From: Goliath Solar and Electrical Review Date: 8 September 2017
Andy
SA
5081

Bought From: Adapt Energy Pty Ltd Review Date: 30 August 2017
Mike
QLD
4352

Bought From: Blu Sky Solar Review Date: 18 August 2017
Anon
SA
5066

Bought From: Newlec Electrical Review Date: 13 August 2017
Garry
NSW
2705

Bought From: Beyond Solar Review Date: 10 August 2017
Neville
NSW
2280

Bought From: Solar Wholesalers Review Date: 8 August 2017
Taylor
SA
5251
I have not experienced any issues relating to the inverter.
Bought From: Solar Wholesalers Review Date: 8 August 2017
Mark
SA
5052
Just works. No issues at all.
Bought From: Australian Solar Designs Review Date: 1 August 2017
Mark
ACT
2902
The inverter has worked faultlessly since installation. I bought SMA so I could install and forget. I have not been disappointed
Bought From: Beyond Solar Review Date: 26 July 2017
Toby
NSW
2170
8 months is probably too short a time to give a Fantastic rating but it hasn't missed a beat. Hopefully it will keep on working as it is for many, many years. I did get an extended warranty so won't have to worry about it for 10 years.
Bought From: Beyond Solar Review Date: 22 July 2017
John
NSW
2427
I'm rated for 2.0 kw and my system never delivers more than 1.5 - even on the sunniest day.
Bought From: Adam Solar Review Date: 16 July 2017
Max
SA
5051
Only issue is the ethernet connection to my home network. Once a session is timed out or completed then when I try to log back in to check performance it requires a router reset to clear the old session. Have installed the SUNNY TRIPOWER 5000TL I have a north facing array of 11 by 250 watt and 8 west facing. The two strings work great in maximizing power.
Bought From: Australian Solar Designs Review Date: 26 June 2017
John
NSW
2229

Bought From: NRG Solar - National Renewable Group Review Date: 5 June 2017
John
SA
5231

Bought From: Solar Wholesalers Review Date: 18 May 2017
Stuart
SA
5049
It has Bluetooth capability that allows you to monitor its performance on your device. Allows two separate inputs from my 4 kW array.
Bought From: Beyond Solar Review Date: 12 May 2017
Michael
NSW
2171

Bought From: Australian Solar Designs Review Date: 11 May 2017
Tony
NSW
2540
My inverter is a SMA 1.5 Sunny Boy and is very efficient for a small solar system. I love being able to track daily solar input on my computer.
Bought From: Green Sun Solar Review Date: 1 May 2017
Susan
WA
6211
Since I don't know what to expect the inverter seems to work fine. When I'm home during the day and I want to put the clothes dryer or oven on I can pop outside and see what the panels are producing and be reassured that I'm not buying off the grid, or not depending on the weather.
Bought From: Solar Edwards Review Date: 11 April 2017
Jessica
SA
5173

Bought From: Solargain Review Date: 5 April 2017
Detoor
ACT
2905
The system installed is performing well. We are very pleased with it up to now. There has not been any problems so far.
Bought From: Solar Wholesalers Review Date: 28 March 2017
Andrew
SA
5159

Bought From: Aussie Off Grid Energy Australia Review Date: 28 March 2017
Helmut
VIC
3783
First inverter actually had a problem after 3 months and was changed, neither installer or sma knew what was wrong with it. Was changed fairly quickly and without fuss. New inverter seems to run great but wasn't happy that the replacement was a refurbished one.
Bought From: All Green Environmental Solutions Review Date: 22 March 2017
Scott
NSW
2280

Bought From: Hawking Electrical Energy Solutions Pty Ltd Review Date: 28 February 2017
Don
NSW
2487

Bought From: Blue Mountains Solar Review Date: 13 February 2017
John
NSW
2785

Bought From: Solar Storage Review Date: 7 February 2017
Robert
SA
5575
Haven't had any problems with the inverter since install, and just sits neatly on the wall and does its job. I particularly like the networked feature so I can access power production stats from anywhere using the portal.
Bought From: Solar Wholesalers Review Date: 1 February 2017
Howell
SA
5038

Bought From: All Green Environmental Solutions Review Date: 1 February 2017
Patrick
NSW
2261

Bought From: Sunwise Energy Review Date: 30 January 2017
Geoffrey
WA
6284

Bought From: Solar Wholesalers Review Date: 28 January 2017
John
SA
5133
Would like to be able to work out how you get the current performance data on my phone.
Bought From: Beyond Solar Review Date: 26 January 2017
Bruce
NSW
2444
Our system has been calculated on our needs and is working fine. If I have anything negative to say I would direct it at the generation system as it appears to be the Achilles heal of the system. If anything is going to go wrong it will be the generator.
Bought From: Toowoomba Solar Centre Review Date: 24 January 2017
Mick
QLD
4352
Seems to work okay and continues to pump out the right thing. Minor problem is that it is "bluetooth" for how its working, but cannot be reached unless you are near the box so no good if computer is the other side of the house
Bought From: Beyond Solar Review Date: 23 January 2017
Norman
NSW
2753

Bought From: Solahart Review Date: 18 January 2017
Jeff
NSW
2444
My only comment would be to improve some of the inverter software, although OK it is a bit unreliable and slow.
Bought From: Regen Power Review Date: 15 January 2017
Trevor
WA
6233

Bought From: Energo Review Date: 12 January 2017
Mark
VIC
3221
The only problem encountered was that sma sunny portal and a mac computer are not very compatible for me to see daily reports etc. As the novelty has worn off I haven't been looking at daily reports anyway.
Bought From: Solargain Review Date: 8 January 2017
Phil
ACT
2614
It is a rather expensive but is very versatile and allows me to monitor my system's performance on my computer. I live in hopes it will allow me to use software being developed for better returns from feedin to the grid.
Bought From: Blue Mountains Solar Review Date: 4 January 2017
Gerard
NSW
2782

Bought From: Captain Green Review Date: 20 December 2016
RICHARD
NSW
2440

Bought From: Beyond Solar Review Date: 17 December 2016
Peter
NSW
2428

Bought From: Goliath Solar and Electrical Review Date: 13 December 2016
Stephanie
SA
5044
Easy to read, been working well.
Bought From: Great Southern Solar Review Date: 13 December 2016
Colin
WA
6258

Bought From: Solar Wholesalers Review Date: 11 December 2016
Allan
SA
5162

Bought From: Braemac Energy SA Review Date: 7 December 2016
Peter
SA
5211

Bought From: Key Solar Review Date: 5 December 2016
Vic
QLD
4210
no problems at all everything good performing as expected thanks
Bought From: Solar Storage Review Date: 4 December 2016
Steve
SA
5556
It Hums!
Bought From: SAE Group Pty Ltd Review Date: 1 December 2016
Anon
QLD
4213

Bought From: Australian Solar Designs Review Date: 24 November 2016
Bruce
NSW
2533

Bought From: Gambier Electronics Review Date: 13 November 2016
Keith
SA
5290

Bought From: SAE Group Pty Ltd Review Date: 1 November 2016
David
QLD
4502

Bought From: Captain Green Review Date: 31 October 2016
William
NSW
2295
sits on the wall
Bought From: Goliath Solar and Electrical Review Date: 28 October 2016
Sean
SA
5107

Bought From: All Green Environmental Solutions Review Date: 28 October 2016
Mark
NSW
2321
Inverter itself seems to work very well. No problems at all with the operation. The bluetooth capability is not great though. It only works with Windows products on laptop or PC and there is no app for either iOS or Android phones that can connect to the inverter. As I have a Mac, there is no easy way for me to connect to the inverter and receive/review data remotely.
Bought From: Captain Green Review Date: 18 October 2016
Daniel
NSW
2232
One of or probably the best on the market
Bought From: Solargain Review Date: 13 October 2016
Rob
VIC
3030

Bought From: Adam Solar Review Date: 29 September 2016
Ashley
SA
5097

Bought From: Solar Storage Review Date: 27 September 2016
David
SA
5158
I haven't had a single problem with the SMA SUNNY TRIPOWER 5000TL. I love that I can monitor it via Bluetooth using the Sunny Explorer with my Windows 10 Surface Pro 3 and also using the Oxley Solar android app on my Samsung Galaxy Note 3. I highly recommend this inverter for anyone looking for a 3-Phase 5kW system.
Bought From: Beyond Solar Review Date: 27 September 2016
Charles
NSW
2666

Bought From: Solahart Review Date: 23 September 2016
Max
NSW
2463
I've said good to all things, I'm very happy with the system so far, I'm unsure what to base my finding on at this stage. All Green Solar appears to have done an excellent job, and there have been no problems so far as I can see. I would recommend them as installers of solar panels. It took two electricity accounts to see a drop in the normal cost of electricity We saved about $120-130 over previous bills.
Bought From: All Green Environmental Solutions Review Date: 22 September 2016
Les
NSW
2259
I have given a rating of good because: The inverter has been operating for only 9 months, and while it appears to have done so without problem, I don't consider this is sufficient time to give a definitive assessment. Also, it's the first solar system I have experience of, so I have nothing to compare it to. Having ssod that, no complaints so far
Bought From: Euro Solar Review Date: 18 September 2016
Peter
QLD
4878
display panel is easy to read
Bought From: RDP Electrical Review Date: 14 September 2016
Barbara
WA
6024

Bought From: ThinkSolar Review Date: 23 August 2016
Col
NSW
2456
It just sits on the wall blinking it's green diodes at me, doing it's job quietly and quite uobtrusively (the only time I think of it is when I'm alongside, washing the car). If that's what it's supposed to do it does it very well.
Bought From: Solargain Review Date: 16 August 2016
Ray
ACT
2913

Bought From: Green Wiring Review Date: 2 August 2016
Budiawan
WA
6155
The Bluetooth communications works well. It indicates solar production but not consumption or energy fed back to the grid.
Bought From: Australian Solar Designs Review Date: 27 July 2016
Mike
ACT
2905

Bought From: Soltek Energy Review Date: 12 July 2016
John
NSW
2570

Bought From: LG Energy Review Date: 6 July 2016
Anon
NSW
2223

Bought From: Blue Mountains Solar Review Date: 19 June 2016
Michael
NSW
2782
No problems, all working as it should.
Bought From: SolarHub Review Date: 11 June 2016
David
NSW
2537

Bought From: Solargain Review Date: 8 June 2016
Anon
QLD
4074
Haven't had any problems since it was installed over 8 months ago. It has only been 8 months so far though.
Bought From: Goliath Solar and Electrical Review Date: 7 June 2016
Daniel
SA
5096
Have had zero issues and receive monthly performance reports by email.
Bought From: Energy Base Review Date: 2 June 2016
Andrew
QLD
4740
It doesn't have wifi so you need an electrician to run a cable your modem. Otherwise a good unit.
Bought From: Ekonomix Solar Solutions Review Date: 27 May 2016
Troy
SA
5159

Bought From: Solar Wholesalers Review Date: 26 May 2016
Peter
SA
5066

Bought From: SolarHub Review Date: 23 May 2016
John
ACT
2605
The whole system has worked faultlessly My last bill was - $155 which is a vast improvement from my previous bill - $445
Bought From: Heinz Solar Co Review Date: 21 May 2016
Clive
NSW
2481

Bought From: Captain Green Review Date: 16 May 2016
Jim
WA
6065
Can't ask for better
Bought From: Solaray Energy Pty Ltd Review Date: 9 May 2016
Markos
NSW
2251

Bought From: SAE Group Pty Ltd Review Date: 7 May 2016
Glenn
NSW
2486
love the bluetooth connection. I have data for my system output from day 1.
Bought From: SolarWide Pty Ltd Review Date: 4 May 2016
Greg
QLD
4555

Bought From: Northern Sky Electrical Review Date: 2 May 2016
Pat
QLD
4870
Make sure the installer includes a wireless network adapter so you can connect to the inverter to monitor usage, etc. Conveniently forgot to include that in price and it's a pain to have a wired access to the system.
Bought From: Soltek Energy Review Date: 27 April 2016
Duane
NSW
2749

Bought From: Phoenix Electrical Solar Services Review Date: 25 April 2016
David
NSW
2795
Easy to read with no dramas what so ever
Bought From: Voltage Electrics Review Date: 25 April 2016
Bridget
VIC
3909

Bought From: SolarHub Review Date: 21 April 2016
Michelle
ACT
2617

Bought From: Infinity Power Review Date: 14 April 2016
Terry
QLD
4701
No, happy with what I've got everything working well
Bought From: Apollo Solar and Electrical Review Date: 30 March 2016
John
SA
5581

Bought From: Accord Electrical Review Date: 28 March 2016
David
QLD
4556
Mitchell & Brown is a very good company to deal with. Everything is done to perfection.
Bought From: Mitchell & Brown Communications Review Date: 25 March 2016
Anon
WA
6530
Pity it doesn't talk to the Tesla Powerwall! When we had the system installed, I specifically asked if the system would be able to do so, and I was given the affirmative. I have since found out that this is not the case and that I will need to install a secondary inverter to talk to the Tesla battery.
Bought From: LG Energy Review Date: 23 March 2016
Andrew
NSW
2800

Bought From: Barman Review Date: 19 March 2016
Kay
SA
5061
Like the ability to use bluetooth to read performance.Wish that I could see how much I am using at any one time compared to how much I'm generating.
Bought From: Green Sky Australia Review Date: 17 March 2016
Bill
VIC
3015
It works as promised, I believe it is one of two (?) compatible with batteries (we are considering getting those)
Bought From: EcoSmart Solar Rockhampton Review Date: 16 March 2016
Angela
QLD
4701
Inverter works very well. Setting up the data interface became too complicated unless you operate a Windows computer, but find we get enough information from the display panel on the inverter.
Bought From: SAE Group Pty Ltd Review Date: 16 March 2016
David
QLD
4218

Bought From: Solar Wholesalers Review Date: 7 March 2016
John
SA
5159

Bought From: Living Energy Solutions Review Date: 1 March 2016
Mary
SA
5108

Bought From: EnviroGroup Review Date: 18 February 2016
David
VIC
3178

Bought From: Solar Wholesalers Review Date: 17 February 2016
Sean
SA
5540

Bought From: SAE Group Pty Ltd Review Date: 8 February 2016
David
QLD
4218
Does what it is supposed to do very well. Wifi hook up a bit fiddly.
Bought From: CSA Services Review Date: 2 February 2016
Nick
QLD
4076

Bought From: True Value Solar Review Date: 28 January 2016
Paul
VIC
3150
The screen does not light up making it hard to see the data.
Bought From: Soltek Energy Review Date: 27 January 2016
Colin
NSW
2571
The inverter is actually over performing!!!!
Bought From: SAE Group Pty Ltd Review Date: 22 January 2016
Darren
QLD
4165

Bought From: Green and Gold Solar Australia Review Date: 20 January 2016
Andrew
QLD
4203

Bought From: Green Sky Australia Review Date: 13 January 2016
Peter
VIC
3152

Bought From: Dan The Sparky Man Review Date: 12 January 2016
Cameron
QLD
4213

Bought From: Sun City Solar Review Date: 11 January 2016
Brendan
WA
6530

Bought From: Solarblu Review Date: 10 January 2016
John
NSW
2530
Seems to be doing everything it is supposed to at this stage
Bought From: Solargain Southwest Review Date: 7 January 2016
Phil
WA
6330
Bluetooth download system works well over long distances - software easy to use
Bought From: All Green Environmental Solutions Review Date: 6 January 2016
Wayne
NSW
2303

Bought From: Australian Enviro Projects Review Date: 2 January 2016
Tom
QLD
4555

Bought From: Citisolar Review Date: 26 December 2015
Neville
QLD
4124

Bought From: Energy Base Review Date: 26 December 2015
Jill
QLD
4740
Since we had solar installed,we had ducted air conditioning installed, we told Hawkings we anted to do the air con. So they allowed for that in our number of panels. Our bill has gone from $ 700 to our last bill of $141 So we are thrilled with the overall performance.
Bought From: Hawking Electrical Energy Solutions Pty Ltd Review Date: 21 December 2015
Dianne
QLD
4216
I previously had an SMA hence choosing it again
Bought From: Solargain Review Date: 17 December 2015
Claire
VIC
3138
The inverter performs fantastically. It is a 5kW inverter and during the day in summer on a cloudless day, it constantly shows an output of 5030W. The monitoring app is really easy to use, but make sure you have a data point nearby to allow it to connect to the internet.
Bought From: CSA Services Review Date: 11 December 2015
Peter
QLD
4503

Bought From: Infinite Energy Review Date: 10 December 2015
Peter
WA
6210
The Inverter is 3 phase, 5 KW, and is Bluetoothed to my computer giving me day ,month and year totals.
Bought From: iSolar Energy Review Date: 6 December 2015
Shaun
WA
6112
So quiet and unobtrusive, I don't even know it's there. Very simple front-end, easy to read daily kWh, nice little graph to show solar output over the course of the day. Single bright green LED to show when it is operating. Only thing I would say is that the display goes off once the sun has gone down. Sometimes I would like to see daily kWh but I am too late to check before the display has gone off. However, apparently there is a bluetooth interface and I should be able to hook in to the inverter with my computer - I presume on the computer there would be a lot more info / historical data (I just can't be bothered setting it up)! Maybe this is something the installed could do in the future - set up computer access to the inverter for the customer.
Bought From: Country Solar NT Review Date: 24 November 2015
Shani
NT
812

Bought From: Solar Wholesalers Review Date: 18 November 2015
Ian
SA
5172

Bought From: Living Energy Solutions Review Date: 17 November 2015
Rhys
SA
5065

Bought From: LG Energy Review Date: 12 November 2015
Phil
NSW
2487
Bluetooth connection worked well when got an adapter with correct chipset as specified.
Bought From: Solar Wholesalers Review Date: 12 November 2015
David
SA
5039

Bought From: Solahart Review Date: 9 November 2015
Jill
SA
5092

Bought From: Suntrak Solar Review Date: 6 November 2015
Xuan
SA
5095

Bought From: SAE Group Pty Ltd Review Date: 30 October 2015
Kurt
NSW
2484

Bought From: Energy Base Review Date: 10 October 2015
Gordon
QLD
4753

Bought From: Green Sky Australia Review Date: 5 October 2015
Deanne
VIC
3030

Bought From: Kape Electrical Review Date: 22 September 2015
Norm
QLD
4817
Webconnect component works mostly fine but throws warning messages multiple times a day as it doesn't work properly when sharing the Internet connection with a SIP home phone.
Bought From: AHE Group Pty Ltd Review Date: 16 September 2015
Mark
NSW
2076

Bought From: Space Solar Review Date: 8 September 2015
Sally
NSW
2112
Inverter SMA 5000 Tri power. Has performed without fault for the 8 months in service. It is a nominal 5kW inverter
Bought From: Australian Solar Designs Review Date: 7 September 2015
Graeme
NSW
2226

Bought From: Madison Australia Review Date: 29 August 2015
Conrad
VIC
3163

Bought From: Phoenix Electrical Solar Services Review Date: 29 August 2015
Neil
NSW
2795

Bought From: CSA Services Review Date: 28 August 2015
Mark
QLD
4118

Bought From: Euro Solar Review Date: 24 August 2015
Elizabeth
VIC
3752

Bought From: Solar Wholesalers Review Date: 23 August 2015
Anthony
SA
5019
Performing well. But the inverter was fogging up, Paul from Dunne Solar put in a warranty claim, SMA made Paul silicon same inlets, it made no difference. Then SMA sent a new Cover, Paul installed it and all is good. At inspection the inspector found my earth was not good enough. Meter box is on the garage , Solar on the House cable underground and 40 plus years old, the house needed separate Earth. Very Happy With DUNNE SOLAR & ELECTRICAL Solar Installation 4 / 12/ 2014
Bought From: Dunne Solar and Electrical Review Date: 8 August 2015
Marianne
NSW
2230

Bought From: SolarMyHome Review Date: 25 July 2015
William
VIC
3024

Bought From: Australian Solar Designs Review Date: 19 July 2015
George
ACT
2903
Its Great I keep an eye on production from my phone using an app that tells me in real time what it is making
Bought From: Full Scale Eletrical Review Date: 12 July 2015
Dean
QLD
4753

Bought From: Solar Wholesalers Review Date: 7 July 2015
Colin
SA
5351
SMA 4000-TL21 4KW inverter - running well, I monitor its performance via the Bluetooth connection using the Oxley Solar app on the Android tablet and the SMA Sunny Explorer on the PC. I'm considering having a fan kit installed as the inverter temp in mid summer is very high. The inverter is under the eaves and out of direct sunlight but it does get hot according to the Oxley app.
Bought From: Solar Wholesalers Review Date: 5 July 2015
Jean-Pierre
SA
5125
We have not yet been going for 12 months (installed Sept 2014, now it's June 2015). We have a 4KW SunnyBoy 4000TL Inverter connected to 3KW of panels - which match efficiently - which leaves scope for 4 more panels to be installed.
Bought From: Soltek Energy Review Date: 16 June 2015
Les
NSW
2122
the inverter is installed in our sun room/BBQ area which is under the main roof of the house it is not exposed to the elements and I firmly believe that this helps in the performance of the inverter and the whole system,
Bought From: Electricians On Call Review Date: 23 April 2015
Ron
VIC
3754
Very easy to read and understand !
Bought From: Adelaide Solar Systems Review Date: 27 March 2015
Brian
SA
5097

Bought From: Nicholls Solar Review Date: 27 March 2015
Geoff
QLD
4068

Bought From: Infinity Power Review Date: 22 March 2015
Jenny
NT
810
Never had another inverter so cant compare it performance wise but seems to work well.
Bought From: Green and Gold Solar Australia Review Date: 15 March 2015
Conor
QLD
4557
We have had no problems with this inverter. The display is easy to use.
Bought From: Solar Blast Review Date: 7 March 2015
David
VIC
3089

Bought From: Cola Solar Review Date: 3 March 2015
John
VIC
3280
MANUFACTURER: SMA MODEL 5000TL Blue tooth connectivity from Inverter to computer excellent up to 2.5 metres. The display panel provides information during the day on Kwh produced total Mwh produced since installation. At the end of the day the SMA software provides information about total KWh produced for the day, and Total MWh produced since installation and a graph of how the system performed during the day. The software and Inverter manual is comprehensive. The 5kw Inverter & 20 Renesola panels on a clear hot sunny day has given the full rated output. Since installation I've not had a single problem to refer back to the installer.
Bought From: Blue Tongue Solar Review Date: 16 February 2015
BYRON
VIC
3429

Bought From: MPV Group Review Date: 14 February 2015
Flo
NSW
2870

Bought From: Adelaide Solar Systems Review Date: 8 February 2015
Gillian
SA
5019
I have the same inverter installed in my Canberra home, about 4 years ago and I'm very happy with it's performance there as well.
Bought From: Pacific Solar Review Date: 27 January 2015
Alois
NSW
2537
Yes, make sure the Time/Date stamp is set to your local Time Zone.
Bought From: Infinity Power Review Date: 22 January 2015
Geoff
NT
836

Bought From: Solar Energy Environment Review Date: 21 January 2015
Steve
NSW
2646
No problems. Easy to understand
Bought From: SAE Group Pty Ltd Review Date: 20 January 2015
Jeff
QLD
4343
Inverter is 3 phase and really good so long as you don't turn on your air conditioner. Power usage seems to double when air con is on.
Bought From: Horizon Solar Review Date: 16 January 2015
Catherine
NSW
2567
SMA Sunny Tripower 5 kW three phase inverter (awesome unit) The system has produce over 6 Mw in less than 9 months. The SMA PC based software and Bluetooth data connection works very well and I download and analyse the data against my power bills.
Bought From: Infinite Energy Review Date: 12 January 2015
Mal
WA
6156
Bluetooth output facility have used daily to monitor the system and work out my daily savings in an excel spreadsheet. The SMA software defaults after not using to an off line status and there is no way of changing it back to online - you have to click many times on the close down box to get out of the system which is a fault. Really pleased I chose the SMA and would strongly recommend to anyone thinking of an inverter to ensure it has bluetooth connectivity.
Bought From: SolarWide Pty Ltd Review Date: 9 January 2015
Frank
QLD
4562

Bought From: Solahart Review Date: 6 January 2015
Anon
QLD
4154

Bought From: Infinity Power Review Date: 26 December 2014
Bryce
QLD
4350
It works very well, my only comment would be that it is not a simple task to read the information relating to the output and power consumption. Yes, the information is there, and you can retrieve it, but it takes some time to find and interpret the information!
Bought From: Soltek Energy Review Date: 26 December 2014
Andrew
NSW
2118

Bought From: Blackmores Power and Water Review Date: 15 December 2014
Tracie
SA
5540

Bought From: EnviroGroup Review Date: 13 December 2014
Michael & Anne
VIC
3437

Bought From: Rainbow Energy Review Date: 10 December 2014
Kathy
NSW
2482
No issues
Bought From: Adelaide Solar Systems Review Date: 6 December 2014
Anon
SA
5061
One of the reasons I requested the SMA inverter is because it has remote monitoring capability via Bluetooth. This allows me to regularly check my inverter yield data. Since the system was turned on in late March 2014 I have been getting a yield which is tracking closely to the theoretical maximum I can expect from my location.
Bought From: Green Engineering Review Date: 5 December 2014
Murray
VIC
3806
Does what it says, has lots of features (bluetooth), performance appears excellent
Bought From: Solar Delight Review Date: 4 December 2014
Tristan
SA
5048

Bought From: Infinity Power Review Date: 3 December 2014
Robin
NT
832

Bought From: Solaray Energy Pty Ltd Review Date: 3 December 2014
John
NSW
2250

Bought From: East Gippsland Solar Review Date: 4 November 2014
Roger
VIC
3875

Bought From: CSA Services Review Date: 10 October 2014
Trevor
QLD
4510

Bought From: CSA Services Review Date: 7 October 2014
Glenn
QLD
4055

Bought From: Infinity Power Review Date: 6 October 2014
Craig
QLD
4212

Bought From: Going Solar Review Date: 28 September 2014
Carina
VIC
3029
I don't really have enough knowledge to be able to judge how the inverter is performing. On the 5.4 kW system the highest output from the panels measured so far is 4.65kW, with very few over 4 kW in the nine months the whole thing has been running. But I think this is a reflection on the Chinese panels rather than the inverter.
Bought From: Goodhew Electrical and Solar Review Date: 12 September 2014
Wolfgang
QLD
4178
We only had it less than a year which was installed close to the end of summer. Therefore, it's too early to assess how effective it's performing.
Bought From: Solargain Review Date: 3 September 2014
Marvin
VIC
3129

Bought From: Solaworx Review Date: 21 July 2014
Marcus
SA
5609

Bought From: Mark Group Review Date: 14 July 2014
David
VIC
3195

Bought From: Green Energy Solutions Review Date: 6 June 2014
Ken
QLD
4161

Bought From: Infinite Energy Review Date: 29 May 2014
Allan
WA
6024
I do not understand about those things and the workings of them. I would like to know more about the workings. As this year I had to pay a bill of $200 and want to know why except we havent had much sunshine at times.
Bought From: ZEN Energy Review Date: 28 May 2014
Ursula
VIC
3690
after 18 months I had a display issue on the inverter and called Trenton , he sent around one of his electricians and the problem was rectified promptly .....that's what customer service should be like
Bought From: Trenton Gill Electrical Review Date: 28 May 2014
Mark
SA
5092

Bought From: Halcol Energy Review Date: 28 May 2014
Steve
QLD
4555
As far as I can tell, it is performing well.
Bought From: MaxiSolar Review Date: 27 May 2014
Lesley
QLD
4570
The Invertor is a SMA Sunny Boy 4000TL It was installed under my house out of the weather and on the wall at the rear of the mains power box.
Bought From: Infinity Power Review Date: 26 May 2014
John
QLD
4850

Bought From: Solargain Review Date: 25 May 2014
Chris
VIC
3159

Bought From: Cairns Value Solar Review Date: 25 May 2014
Willem
QLD
4878

Bought From: AllSafe Review Date: 24 May 2014
Graham
QLD
4671

Bought From: Kdec Solar Review Date: 23 May 2014
ANDREW
VIC
3691

Bought From: Total Cool Review Date: 23 May 2014
Tony
QLD
4818

Bought From: Mark Group Review Date: 22 May 2014
Andrew
VIC
3037
One small problem - the bluetooth transmitter and the screen display stopped working after a short time. The installer replaced the whole LCD screen with transmitter attached under warranty. No further issues.
Bought From: Infinity Power Review Date: 22 May 2014
Andrew
QLD
4568

Bought From: Solargain Review Date: 22 May 2014
Peter
WA
6163

Bought From: Halcol Energy Review Date: 22 May 2014
Neil
QLD
4655

Bought From: Gippsland Solar Review Date: 22 May 2014
Derek
VIC
3844

Bought From: Gympie Regional Solar Review Date: 21 May 2014
Tim
QLD
4570
So far so good. No hassels, no problems. haven't had to get the guys back or phone about anything. the estimates that the guys from infinity solar where obviously on the cautious side as we have made a lot more from sending back to the grid than we expected. Not sure if that means the inverter is converting more power or the panels are collecting more power.
Bought From: Infinity Power Review Date: 21 May 2014
Brian
QLD
4873
There are so many inverters out there being offered .The problem is some inverters are terribly bulky for their intended purpose .We choose SMA inverters as they are compact for what they are. And appear to be a proven. Product of the course of timeline Europe
Bought From: Solar Delight Review Date: 21 May 2014
Anon
SA
5095

Bought From: Eco Kinetics Review Date: 21 May 2014
Grant
QLD
4740
Good quality and no problems.
Bought From: Solar 2000 Review Date: 21 May 2014
Kathy
SA
5074

Bought From: Mark Group Review Date: 21 May 2014
JAN
VIC
3021

Bought From: SAE Group Pty Ltd Review Date: 21 May 2014
Anon
QLD
4380
Because of the orientation of our house we have two inverters. Although they hum a little we have not been inconvenienced by this.
Bought From: Mark Group Review Date: 21 May 2014
Terry
QLD
4060
I had a minor problem with the inverter intermittently dropping out - Their electrician (infinity solar) promptly fixed it - fine since
Bought From: Infinity Power Review Date: 21 May 2014
Alastair
QLD
4878

Bought From: Energy Matters Review Date: 21 May 2014
Tim
QLD
4563
Hasn't skipped a beat in the 680+ days it's been running.
Bought From: Solar Wave Australia Review Date: 21 May 2014
Chris
QLD
4510

Bought From: Custom Solar Power Review Date: 21 May 2014
Anon
QLD
4207

Bought From: Faranda Electrical Review Date: 21 May 2014
Avron
SA
5076
Easy to read the input and output of generated power.
Bought From: Total Solar NQ Review Date: 20 May 2014
Joe
QLD
4815

Bought From: Solar South Review Date: 20 May 2014
Wendy
SA
5214
Has performed better than expected
Bought From: Sunergy Solar Review Date: 20 May 2014
Neil
VIC
3450

Bought From: Solargain Review Date: 20 May 2014
Mick
VIC
3030

Bought From: Gold Coast Energy Review Date: 20 May 2014
David
QLD
4228

Bought From: Blu Sky Solar Review Date: 20 May 2014
Max
SA
5010

Bought From: Halcol Energy Review Date: 20 May 2014
Janelle
QLD
4569

Bought From: Sunstainable Pty Ltd Review Date: 20 May 2014
Frank
VIC
3214

Bought From: Solargain Review Date: 20 May 2014
Mavis
QLD
4510

Bought From: JT solar Review Date: 20 May 2014
Dianne
NSW
2530

Bought From: Green Powered Solutions Pty Ltd Review Date: 20 May 2014
John
QLD
4152
The Network provider Endeavour Energy conducted an audit of all solar invertor installations in the Region our installation passed OK.
Bought From: Blue Mountains Solar Review Date: 20 May 2014
Mick
NSW
2750

Bought From: Solartech Energy Solutions Review Date: 20 May 2014
Ray
QLD
4701

Bought From: SolarLife Review Date: 20 May 2014
John
QLD
4511

Bought From: Infinity Power Review Date: 20 May 2014
Marc
QLD
4503

Bought From: Ultimate Solar Solutions Review Date: 20 May 2014
Mark
QLD
4151

Bought From: Energy Matters Review Date: 17 May 2014
Anon
VIC
3167
Inverter may have cost more but I think it is worth it .
Bought From: Solar 2000 Review Date: 16 May 2014
Anon
SA
5352

Bought From: Infinity Power Review Date: 16 May 2014
Ken
QLD
4500

Bought From: Infinity Power Review Date: 15 May 2014
Mick
QLD
4812

Bought From: Energy Matters Review Date: 14 May 2014
Marc
QLD
4660

Bought From: Halcol Energy Review Date: 12 May 2014
Malcolm
QLD
4562

Bought From: Renewable Energy Advisors Review Date: 11 May 2014
David
QLD
4714
The solar installation is working just fine...could not be happiier. Am sorry that I cannot add to it.
Bought From: Mark Group Review Date: 11 May 2014
Stephen
QLD
4500
It doesn't like high temps. When temp gets around 38+ with hot north winds, it shuts down, then resets after about ten minutes. Between installer and power corp . it was found the voltage from the grid was too high.( 277volts ) Voltage was dropped down to 237. only played up once this last summer. So, its a must, incoming volts be checked before system is switched on. It's a SB5000TL-20.
Bought From: MG Brown Review Date: 9 May 2014
Neville
VIC
3370
Working well, no problems with it.
Bought From: Energy Australia Review Date: 8 May 2014
Janine
SA
5253
My inverter works harder than most as my system is bigger than the inverter ie I have 6kw of panels with a 5kw inverter. It never misses a beat.
Bought From: Go Solar Power Review Date: 8 May 2014
Iasn
QLD
4216

Bought From: Gippsland Solar Review Date: 8 May 2014
Adrian
VIC
3844

Bought From: RK Solar And Consulting Services Pty Ltd Review Date: 8 May 2014
Robert
NSW
2221

Bought From: Go Solar Power Review Date: 7 May 2014
TREVOR
QLD
4212
The cooling fan failed about 2 months after installation. SMA Australia sent me a replacement fan under warranty with simple instructions for fitting it. In the third year, the inverter started dropping out several times a day. The fault was traced to excessive grid voltage supplied to my premises. Once reported to the supplier (Energex), the grid fault was rectified by them & no problems since. Several appliances in the home were damaged by the power surges & it was the error messages from the inverter that alerted me to the problem.
Bought From: CSA Services Review Date: 7 May 2014
Graeme
QLD
4510

Bought From: Energy Matters Review Date: 7 May 2014
Zoltan
TAS
7017

Bought From: Infinite Energy Review Date: 7 May 2014
Barry
WA
6015
Hasn't missed a beat since day one (touch wood)
Bought From: Scholz Electrical Review Date: 7 May 2014
Jim
QLD
4210
The inverter died a couple of weeks ago (only 19 months old). It came up with an error message .. unstable operation and kept trying to restart (unsuccessfully).. Infinity Solar's response was very good .. Had a man out to test it same day and decided it needed replacing .. A unit was ordered and installed in 2 days. My only concern was that the inverter warning is visual and it is not an item i check regularly .. goodness knows how long it had been a problem .. perhaps an additional audible alarm would be a better solution.
Bought From: Infinity Power Review Date: 7 May 2014
John
QLD
4350
Only recently the cooling fan has made a bit of a racket, but tapping its enclosure fixed that. Only happened about three times. Other than that, perfect. The bluetooth connectivity is also very nice for wirelessly fetching output data for upload to pvoutput.org
Bought From: SolarWide Pty Ltd Review Date: 7 May 2014
Jason
QLD
4560

Bought From: Ultra Greensun Solar Southern Tasmania Review Date: 7 May 2014
Max
TAS
7015

Bought From: SolarSpec Commercial Review Date: 7 May 2014
George
SA
5556

Bought From: Infinity Power Review Date: 7 May 2014
John
QLD
4405
No problem with the inverter.
Bought From: Wide Bay Solar Review Date: 7 May 2014
Paul
QLD
4655

Bought From: Infinity Power Review Date: 7 May 2014
Rick
QLD
4306

Bought From: Sivcorp Solar Australia Pty Ltd Review Date: 1 February 2013
Mick
SA
5540
no issues
Bought From: Omega Solar Group Pty Ltd Review Date: 1 January 2013
Les
QLD
4157

Bought From: ZEN Energy Review Date: 4 December 2012
Josie
SA
5107

Bought From: Solar Shop Review Date: 20 November 2012
Brett
SA
5333
Sunny Boy 1700
Bought From: Mark Group Review Date: 12 November 2012
Colin
VIC
3805
We decided to buy a good inverter - really like the bluetooth capabilities - so we compromised on the solar panels
Bought From: The Green Power Company Review Date: 11 November 2012
Alison
VIC
3136

Bought From: Solar Free Review Date: 6 November 2012
Wendy
ACT
2602
Working like a dream so far.
Bought From: Todae Solar Residential (now discontinued) Review Date: 5 November 2012
Grant
NSW
2170

Bought From: Energy Matters Review Date: 30 October 2012
Vik
ACT
2602
Had some electrical work done. The electrician switched off the inverter at the time and forgot to switch it back on after he finished his job. The system was down for several months before this error was noticed
Bought From: Solar Shop Review Date: 26 October 2012
Anon
SA
5075

Bought From: Dingo Solar Review Date: 23 October 2012
Trevor
NSW
2148
Easy to use with a tap of the finger . We have a 1.7 kw system.
Bought From: GSI Solar Review Date: 20 October 2012
Jenny
WA
6066

Bought From: Mark Group Review Date: 10 October 2012
Emil
NSW
2151

Bought From: Mark Group Review Date: 10 October 2012
Jeff
NSW
2540

Bought From: Infinity Power Review Date: 4 October 2012
Malcolm
QLD
4868

Bought From: SolarWide Pty Ltd Review Date: 3 October 2012
Bob
QLD
4562

Bought From: Solar Shop Review Date: 2 October 2012
MALCOLM
WA
6210
We have two SMA inverters - 5 KW and 3 KW. This is work the 39 panels that are located on two separate rooves, which face the sun at different angles. The Inverters are easy to use and are bluetooth to allow download of data onto a Laptop or mobile device. I have been too lazy to use this facility. to-date, the inverters have been trouble free.
Bought From: Solar Wholesalers Review Date: 2 October 2012
Steve
SA
5061
no problems
Bought From: CB Solar Review Date: 1 October 2012
Sheree
QLD
4055
All working beautifully and seamlessly.
Bought From: Blu Sky Solar Review Date: 1 October 2012
Michelle
SA
5244
Very happy with the inverter & are achieving very rating on some days.
Bought From: Mark Group Review Date: 1 October 2012
Robyne
NSW
2323

Bought From: Infinity Power Review Date: 30 September 2012
Craig
NSW
2340

Bought From: Mark Group Review Date: 28 September 2012
Justin
VIC
3146

Bought From: Solar Shop Review Date: 28 September 2012
Anon
SA
5333
Design expectation of 3kW system was 4000kWh per year. Actual performance is about 2000kWh for the year. This still reduced my bill by $736 for the year.
Bought From: Carman Heating Review Date: 28 September 2012
Malcolm
SA
5051

Bought From: Solargain Review Date: 27 September 2012
Anon
WA
6009

Bought From: Camberwell Electrics Review Date: 26 September 2012
Elmar
VIC
3440

Bought From: Eco Kinetics Review Date: 24 September 2012
Ruth
SA
5163

Bought From: Solar Shop Review Date: 24 September 2012
Jill
SA
5700

Bought From: Mark Group Review Date: 24 September 2012
Andrew
NSW
2074
No problems yet
Bought From: Gambier Electronics Review Date: 24 September 2012
David
SA
5290

Bought From: Todae Solar Residential (now discontinued) Review Date: 24 September 2012
Anon
SA
5153
almost 10,000 Kwa and still going strong
Bought From: Solahart Review Date: 22 September 2012
Kerry
QLD
4655

Bought From: Solar Switch Review Date: 22 September 2012
Juliana
NSW
2154

Bought From: Mark Group Review Date: 21 September 2012
Kevin
NSW
2317

Bought From: Global Energy Solutions Review Date: 20 September 2012
Michael
VIC
3818
It is a 3000TL and after a little more than a year the screen started becoming opaque and unreadable. Currently trying to get it changed.
Bought From: Solargain Review Date: 19 September 2012
Stephen
WA
6027

Bought From: Nicholls Solar Review Date: 19 September 2012
John
NSW
2754
Inverter trips out every so often (every 3-6 months) due to overheating I suspect; unit wont put any power out once it has tripped, so its important to know its happened quickly or youre wasting the sun! On one occasion I didnt notice for at least two weeks. There is no obvious indicator that this happened apart from a small flashing light on screen; needs to be more obvious to indicate it needs a reset, or there is an autoreset once temp has subsided? Text sent to mobile phone of reset would be good?
Bought From: Ecostar Environmental Pty Ltd Review Date: 19 September 2012
David
SA
5155

Bought From: Energy Matters Review Date: 19 September 2012
Steven
NSW
2715
Very happy with the solar system and was impressed with Solar 2000 with the quality of workmanship. They used reputable electricians which was one of my main concerns. Sunny Boy is an excellent german inverter and should not be confused with the Sunny Roo which is made in China.
Bought From: Solar 2000 Review Date: 19 September 2012
Wendy
SA
5162
I have no idea how to isolate the performance of the inverter from the system in general, so this answer is generic.
Bought From: Blu Sky Solar Review Date: 19 September 2012
Jillian
SA
5007

Bought From: Solar 2000 Review Date: 19 September 2012
Gary
SA
5114
Appears to be working fine. What else can one say?
Bought From: Synergy Solar Power Solutions Review Date: 18 September 2012
David
NSW
2560

Bought From: Solar Solar Review Date: 18 September 2012
Patrick
QLD
4034

Bought From: Smartt Solar Review Date: 18 September 2012
Joan
QLD
4170

Bought From: Adelaide Solar Systems Review Date: 18 September 2012
Patrick
SA
5047
sold to us as top of range inverter (unlikely to fail) but only lasted 6 months , complete replacement required, fortunately i keep a close eye on things and found it the day it failed. clewers were very good and responded quickly to assess the problem and claim against sma supplier. it seems because sma are normally very reliable they are a bit pedantic with their claim approvals , but a new one was installed and running within 6 weeks
Bought From: Clewers of Clare Review Date: 18 September 2012
Michael
SA
5461
Always starts up even after a power cut. Easy to read.
Bought From: Solar Shop Review Date: 18 September 2012
Ashley
SA
5095

Bought From: Mark Group Review Date: 18 September 2012
Glenn
VIC
3071

Bought From: Mark Group Review Date: 17 September 2012
Brian
NSW
2770

Bought From: Energy Matters Review Date: 17 September 2012
Bob
TAS
7304

Bought From: TCK Solar Review Date: 17 September 2012
Dale
VIC
3782

Bought From: Eco Kinetics Review Date: 16 September 2012
George
WA
6010
I actually found out that the solar panel was rated for 2000 watts, but the contractor installed only a 1900 watts rating for the inverter. disappointing.
Bought From: Australis Solar Review Date: 16 September 2012
Husain
WA
6150

Bought From: Solargain Review Date: 16 September 2012
George
WA
6503
Not the cheapest but reputed to be pretty reliable -ask me again after 8 years.
Bought From: Going Solar Review Date: 16 September 2012
TREVOR
VIC
3070
It has operated faultlessly, and is very easy to read.
Bought From: Blu Sky Solar Review Date: 16 September 2012
Gary
SA
5255
inverter has performed really well, i am very happy with it.
Bought From: EnergyBank Review Date: 16 September 2012
Mark
TAS
7321
Has functioned well, no problems so far.
Bought From: Solar Shop Review Date: 15 September 2012
Chris
ACT
2617
We have not had any problems with our system
Bought From: Energy Aware Review Date: 15 September 2012
Neil
SA
5044

Bought From: MT solar Pty Ltd Review Date: 15 September 2012
Kenneth
NSW
2533

Bought From: Cablelogic previously Renewable Logic Review Date: 15 September 2012
Graeme
WA
6149

Bought From: NRRE Review Date: 14 September 2012
Margaret
NSW
2460

Bought From: Solar E Pty Ltd Review Date: 14 September 2012
Justin
WA
6101

Bought From: Ultimate Solar Solutions Review Date: 14 September 2012
Terry
QLD
4123

Bought From: Mark Group Review Date: 14 September 2012
Wal
NSW
2763

Bought From: Energy Australia Review Date: 14 September 2012
John
VIC
3094
I have discovered that the inverter is discontinued & I think it was possibly discontinued when I pruchased it. As a result I possibly did not get the best inverter available. So be wary about the product you are purchasing.
Bought From: Modern Solar Review Date: 14 September 2012
Louise
NSW
2170

Bought From: ZEN Energy Review Date: 14 September 2012
Tony
SA
5556
Easy to understand.
Bought From: Blu Sky Solar Review Date: 14 September 2012
Barry
SA
5108
Easy to read and can show a performance history
Bought From: Solargain Review Date: 13 September 2012
Allan
VIC
3752
Sunny Boy 4000W transformerless grid-tie inverter. Fitted with Sunny WebBox Communication Centre.
Bought From: Powersmart Solar Review Date: 13 September 2012
Mark
ACT
2914

Bought From: LG Energy Review Date: 13 September 2012
Jill
NT
836

Bought From: SA Quality Home Improvements Review Date: 13 September 2012
William
SA
5422
O'Donnell Griffin installed SMA inverter. Never operated properly as it was set to German specifications rather than adjusted to Australian settings. Installation booklet was in German and User Manual was not provided until recently when inverter was adjusted.
Bought From: Blu Sky Solar Review Date: 13 September 2012
Robert
SA
5050
I would be happy to recommend this set up if asked. At this moment it is producing 25+ units per day, with 21 panels
Bought From: Infinite Energy Review Date: 13 September 2012
John
WA
6168

Bought From: Infinity Power Review Date: 13 September 2012
Brian
QLD
4650

Bought From: Mark Group Review Date: 13 September 2012
Arnold
NSW
2212
It will not bluetooth to MAC. Which is a shame.
Bought From: Infinity Power Review Date: 13 September 2012
NEIL
NSW
2486

Bought From: Solar 2000 Review Date: 13 September 2012
Simon
SA
5019

Bought From: GSI Solar Review Date: 13 September 2012
Sophia
WA
6025

Bought From: Victor Harbor Solar Review Date: 13 September 2012
Geoff
SA
5211
Monthly readout always shows day yields missing and added on to another day, e.g. mon "0", tues 50Kw.
Bought From: Solargain Review Date: 13 September 2012
John & Susie
WA
6103

Bought From: Eco Kinetics Review Date: 13 September 2012
Anon
SA
5118
There were problems after installation. It kept on dropping out with no electricity generation. After a couple of attempts to correct, the electrician had to contact Germany for a solution. This took several weeks but it was fixed and the system has worked perfectly for the last 9 months.
Bought From: Todae Solar Residential (now discontinued) Review Date: 13 September 2012
Anon
ACT
2611

Bought From: Solar 2000 Review Date: 13 September 2012
Marilyn
SA
5045

Bought From: Solar Now Review Date: 13 September 2012
Peter
QLD
4655
No, so far so good - all going well.
Bought From: Powersmart Solar Review Date: 13 September 2012
Janine
ACT
2602

Bought From: Solar Switch Review Date: 13 September 2012
Robert
NSW
2566
It's never missed a beat, the bluetooth connection to download / monitor the daily stats is a clever idea, and I've used it to get a good idea how well my system performs throughout seasonal variations.
Bought From: Solargain Review Date: 12 September 2012
David
WA
6125
Great Inverter as I am able to extract and download perfo0rmance data via Blue tooth to my laptop or ciomputer in .csv file and use it is my spreadsheet and I can do my own performance trend analysis.
Bought From: TCK Solar Review Date: 12 September 2012
Anon
VIC
3212
Sunny Boy 1700
Bought From: Green Force Review Date: 12 September 2012
John
NSW
2193

Bought From: Glow Electrical Review Date: 12 September 2012
Andrew
NSW
2870

Bought From: CSA Services Review Date: 12 September 2012
Bruce
QLD
4069

Bought From: Gruen Energy Review Date: 12 September 2012
Gwen
VIC
3688

Bought From: Cairns Solar Review Date: 12 September 2012
Lance
QLD
4870

Bought From: Infinity Power Review Date: 12 September 2012
Neil
QLD
4815

Bought From: Australis Solar Review Date: 12 September 2012
Carolyn
WA
6037
So far [14 months], totally problem free. Although we've had power outages on the grid, our system has always come back up perfectly. I also like downloading all the performance data into my laptop via the inbuilt bluetooth.
Bought From: Energy Australia Review Date: 12 September 2012
Rob
VIC
3821
The inverter display is very easy for family members and interested visitors to read and understand. We were expecting some sound from the inverter, but it is totally silent. Data can be downloaded, from the inverter to the laptop via bluetooth, to make graphs, build records and allow us to take an interest in what is happening on the roof, if you are into that sort of thing - I am.
Bought From: Jessups Solar Squad Review Date: 12 September 2012
Graeme
TAS
7320
The download feature on operating performance is useful.
Bought From: Solar Wholesalers Review Date: 12 September 2012
Mike
SA
5212
Humms along nicely.
Bought From: Pure Solar Review Date: 12 September 2012
DON
ACT
2902

Bought From: ActewAGL Review Date: 12 September 2012
Jeff
ACT
2905

Bought From: LG Energy Review Date: 12 September 2012
Ron
VIC
3690

Bought From: Sunshine Coast Solar Review Date: 12 September 2012
Ian
QLD
4557

Bought From: All-Safe Energy Review Date: 12 September 2012
Ian
QLD
4671

Bought From: Simon Barclay Review Date: 12 September 2012
Bob
WA
6280
System has a bluetooth option to view and record output to an application available from the manufacturers web site.
Bought From: Solar Wholesalers Review Date: 12 September 2012
Stephen
SA
5012
Very quiet, very reliable, haven't been able to bluetooth info out but that's likely to be more of an operator problem!
Bought From: Solaris Solar Energy Review Date: 12 September 2012
Clare
SA
5153

Bought From: Energy Australia Review Date: 12 September 2012
Noel
VIC
3636

Bought From: Energy Matters Review Date: 12 September 2012
John
SA
5255
I was advised by the installer that the panels & inverter perform best when not too hot or cold. I found this to be very true and find that during the autumn and spring periods they perform very well.
Bought From: Mark Group Review Date: 12 September 2012
John
NSW
2770
Had no Problems at all
Bought From: GSI Solar Review Date: 12 September 2012
Stephen
WA
6065
inverter had fault let water in was replaced by installer no cost
Bought From: NQ Solar Review Date: 12 September 2012
Michael
QLD
4882
The advice I would give is that a data connection to your inverter is okay, but you really want to know how much power you are using, vs. how much power you are producing. For this you need a wireless meter installed in the meterbox such as Watts Clever.
Bought From: Solar 2000 Review Date: 12 September 2012
Glenn
SA
5082

Bought From: New Generation Solar Review Date: 12 September 2012
Tom
VIC
3350
SMA 1700w
Bought From: Complete Power Review Date: 12 September 2012
Dianne
NSW
2580

Bought From: Infinite Energy Review Date: 12 September 2012
Andrew
WA
6026
Will implement monitoring eventually through an RS485 connection, though I haven't found appropriate free software yet. Not going to pay the ridiculous cost of the SMA product.
Bought From: Eco Kinetics Review Date: 12 September 2012
Roger
NSW
2221

Bought From: A V Electrical Review Date: 12 September 2012
Anthony
VIC
3909
Easy to understand interface.
Bought From: Sun Connect Review Date: 12 September 2012
Steven
SA
5159

Bought From: Solahart Review Date: 12 September 2012
Bev
QLD
4655

Bought From: Phazer Review Date: 12 September 2012
Kay
VIC
3818

Bought From: Mark Group Review Date: 12 September 2012
Scott
NSW
2259

Bought From: Infinity Power Review Date: 12 September 2012
Suzanne
QLD
4814
quite, doesn the job, no complaints
Bought From: Infinity Power Review Date: 12 September 2012
Nam
QLD
4211

Bought From: Sunshine Coast Solar Review Date: 12 September 2012
Bob
QLD
4565
SMA Web box installed. SMA Sunny Beam installed.
Bought From: Solagex Australia Pty Ltd Review Date: 12 September 2012
Trevor
QLD
4035

Bought From: AGL Solar Review Date: 12 September 2012
Rob
SA
5162
I had problems with the original SMA 2.3kW Sunny Boy 2500 Inverter. It took 3 replacements over 7 mths to fix a local supply voltage/current problem. Original inverter and its replacement could not handle current fluctuations without regularly turning off (Called 'A Disturbance'). AV Elect gave terrific service over this period and I highly recommend him. He initially upgraded the Inverter-to-Meter AC wiring and organized the 3 replacement inverters. The 2nd replacement, which was a $250 upgrade overcame the supply problem but had to be returned due to incorrect factory settings. (Was set to UK time zone and did not auto start in the morning). The last replacement has been working faultlessly and is more efficient than the earlier model. The SMA rep has been tireless in his support and advice. The new Inverter can be modified and interrogated via Bluetooth, but despite giving SMA access to my PC I have still not been able to make it work via the USB dongle. However that is of no concern to me after all the other setbacks. Suffice to say that both SMA and AV Elect were very supportive. SP Ausnet were helpful in quickly lowering the supply voltage at the local transformer. Origin Energy however took 10 monthe to finalize the paperwork. I i.e. From July 2011 when the initial docs were sent by AV Elect, to May 2012 when Origin finally credited me with the 66c/kWh Premium Feed In Tariff. This included two ammended bills. I did not get the bill for the new Inp/Exp Meter until this month. On the phone Origin blamed SP Ausnet. You work it out! Hope all this is helpful to you and other customers. Keep up the good work Finn. Regards, John PS. I have comprehensive records covering this whole saga.
Bought From: A V Electrical Review Date: 12 September 2012
John
VIC
3909

Bought From: Solar Free Review Date: 12 September 2012
Sue
ACT
2903

Bought From: Solahart Review Date: 12 September 2012
Anon
QLD
4670
after 12 months never had any problems.
Bought From: Cablelogic previously Renewable Logic Review Date: 11 September 2012
Phil
WA
6111
In hindsight I should have opted for a bigger capacity so as to add more panels.
Bought From: Mojarra Review Date: 11 September 2012
Anon
WA
6018

Bought From: Assured Class Electrical Review Date: 11 September 2012
Ramon
SA
5352
Having trouble setting up bluetooth
Bought From: Energy Matters Review Date: 11 September 2012
Don
QLD
4815

Bought From: Energy Matters Review Date: 11 September 2012
Amelia
VIC
3057
I probably would have gone with a bigger one if given enough time to think it over. I assumed more panels could be attached but was informed on installation this was not so
Bought From: Energy Australia Review Date: 11 September 2012
Anon
VIC
3016

Bought From: SolarLife Review Date: 11 September 2012
Grant
QLD
4650

Bought From: Energy Matters Review Date: 11 September 2012
Ginny
VIC
3451

Bought From: Braemac Energy SA Review Date: 11 September 2012
Lou
SA
5064
Earlier this year we had a visit from a government inspection team. As I understand it, randomly chosen. They came and inspected the installation from top to bottom, took about 20/30 photographs. The result was that about 10 items were not installed correctly. Subsequently Black Ant. the actual contractor for Infinite Energy came and rectified the unsatisfactory installation. We are very satisfied with the performance of the system, sufice to say well over $1000 saved.
Bought From: Infinite Energy Review Date: 11 September 2012
Tony
WA
6148

Bought From: Solar Centre Review Date: 11 September 2012
Lindsay
QLD
4550
The inverter has been ticking away now for a year and has not missed a beat. It goes banana,s during summer with the long hours of daylight even during the short cloudy winter days it,s still trying to get what ever sunlight there is .
Bought From: GWM Solar Review Date: 11 September 2012
Murray
VIC
3518
performance is signficantly less than was indicated by sales rep
Bought From: Love Energy Review Date: 11 September 2012
George
SA
5041

Bought From: ZEN Energy Review Date: 11 September 2012
Peter
SA
5033
early days at 12 months but could not be happier with the 3 kilowatt system have not had a bill yet still in credit after winter and that's with 4 adults and a baby,[$280.00].
Bought From: Solar 2000 Review Date: 11 September 2012
KEITH
SA
5161
N/A
Panels thorn on garage roof in May2011 --Inverter --showing 233volts & waiting ..after Next Gen.rang about balance of money!! in march --Fat chance of that???--I have taken into my own hands. Printed out SMA2500 manual & found Inverter needs 300 volts to start up--all strings of panels at same angle...My installer( Matrix in Thomatown)left after 3 attempts left one String on 100mm stilts &other String on 600mm stilts) Iam now going about getting new stilts to fix problem!!! I turned off lower string to prove it - -- straith away 295 volts---Ive feed in 20kwts in 2 weeks--It appears iam on the right tract!!! I ask the Question-- havent this Govt. leant any lesson(The insulation balls-up) Surley by appointing an Inspector to check insulations ---after he is satisfied ,the system is working correctly,then paythe subsidy&customer tnen pays for system!! Iam claiming some sort of record--after 16months System still not working!!!
Bought From: NextGen Solutions Review Date: 11 September 2012
John
VIC
3196
The inverter is performing to specification and has proved to be reliable so far. The system has been in service for 20 months.
Bought From: Omega Solar Group Pty Ltd Review Date: 11 September 2012
Keith
QLD
4207

Bought From: ZEN Energy Review Date: 11 September 2012
Scott
SA
5422
Very quiet and easy to interrogate.
Bought From: SkyPower Australia Review Date: 11 September 2012
Ron
VIC
3030

Bought From: Infinite Energy Review Date: 11 September 2012
Ken
WA
6401
Sits on the wall making me money!
Bought From: Solaworx Review Date: 11 September 2012
Malcolm
SA
5162

Bought From: Solargain Review Date: 11 September 2012
David
VIC
3352
Has required a reset once in a year's operation.
Bought From: Energy Matters Review Date: 11 September 2012
Gregor
VIC
3162
N/A
Unable to comment, it seems to be performing o/k. It is on the opposite side of the house power meter and I believe now their may be a slight loss of power
Bought From: Freelyn Solar Review Date: 11 September 2012
Leigh
NSW
2768

Bought From: Eco Kinetics Review Date: 11 September 2012
Kon
SA
5558

Bought From: RK Solar And Consulting Services Pty Ltd Review Date: 11 September 2012
Dennis
NSW
2170

Bought From: Sunergy Solar Review Date: 11 September 2012
Brian
SA
5125
all seems to be working well,
Bought From: Sunstainable Pty Ltd Review Date: 11 September 2012
Natasha
QLD
4510
The Sunny Boy came with an inside remote unit and this has been useful in monitoring production without getting cold & wet! It also allows me to download the generation statistics to my computer so I can compare from period to period.
Bought From: ZEN Energy Review Date: 11 September 2012
Audrey
SA
5159

Bought From: Eco Kinetics Review Date: 11 September 2012
Ronice
WA
6081

Bought From: Mark Group Review Date: 11 September 2012
Lynette
VIC
3049
Problem below fixed under warranty and it was due to faulty isolator boxes. Our isolator switches weren't installed well as water got in and two out of three streams were not working for months in peak Nov/Dec timeframe! The installers were good as they come out and fixed with a blow dryer and silicone as a temporary fix and then it happened again, but this time I was more aware to look out for the red flashing light, and called them straight away this time and they come immediately again and promised to get electricians to come out and replace them with new one's (isolator boxes) but that hasn't happened yet. We are disappointed that our friends are almost $2,000 in credit and we are owing a bill as we missed good sunshine time to make Kwh to feed back into the grid!!!!!
Bought From: LG Energy Review Date: 11 September 2012
Heidi
VIC
3351

Bought From: Mark Group Review Date: 11 September 2012
George
NSW
2415

Bought From: Blu Sky Solar Review Date: 11 September 2012
Gianni
SA
5159

Bought From: ZEN Energy Review Date: 11 September 2012
Tony
SA
5065

Bought From: Green Tiger Energy Review Date: 11 September 2012
Les
ACT
2617

Bought From: Energy Matters Review Date: 11 September 2012
MICHAEL
SA
5043
It has worked for 1 year with no problems.
Bought From: Solar 2000 Review Date: 11 September 2012
Grant
SA
5086
Minor fault developed with the wireless sender unit in the inverter, but was rectified without delay by the installer with the immediate cooperation of the manufacturer.
Bought From: FROGsolutions Review Date: 11 September 2012
David
NSW
2560

Bought From: The Solar Renewable Energy Corp Review Date: 11 September 2012
Richard
NSW
2225
It's been almost one year since installation and the inverter is as efficient as the first day. SMA have a proven record of high performance and efficiency and mine is no exception. They cost more but their overall long term performance is worthy. In the last week, I expanded my solar system from a 3kw to a 7kw with a second inverter. This time I got the Sunpower inverter made by Fronius, also a solid performer with a good reputation. I would recommend these two brands of inverters.
Bought From: Mark Group Review Date: 11 September 2012
Dennis
NSW
2219
Haven't really got anything to compare with but have not had any problems. Was told by installer it was the Rolls Royce of inverters???
Bought From: Energy Australia Review Date: 11 September 2012
Teresa
VIC
3350

Bought From: Energy Matters Review Date: 11 September 2012
Irene
WA
6171
after 3 months I had a faulty one, BUT was replaced straight away. Excellect service.
Bought From: Sustainable Works Review Date: 11 September 2012
Sue
SA
5280
Clearly outlasting other inverters used by some friends and neighbours
Bought From: Eco Kinetics Review Date: 11 September 2012
Knut
SA
5086

Bought From: Cablelogic previously Renewable Logic Review Date: 11 September 2012
Milan
WA
6430
Has performed to my total satisfaction whilst my neighbour's broke down after only 10 months.
Bought From: Eco Kinetics Review Date: 11 September 2012
Ross
WA
6148

Bought From: Mark Group Review Date: 11 September 2012
Eric
NSW
2761
I have two inverters each serving a bank of panels. The power generated by each bank seems about even.
Bought From: Solaris Technology Review Date: 11 September 2012
Bryce
SA
5158
I was fortunate in that The Solar Shop went into liquidation soon after our installation was completed, I wonder now whether I would have been caught up in this disaster had I not "pestered" them for an install date. Because the name has been sold on the new Solar shop does not recognise any guarantees promised by the former company which is disappointing, so I can only hope that everything in regard to the install is correct. I had a total of three electricians (from different companies) attend my place before they got it right but I think that was as a result of the former Solar Shop going for the cheapest price.
Bought From: Solar Shop Review Date: 11 September 2012
Norm
SA
5118
Haven't had a problem with the inverter.
Bought From: RK Solar And Consulting Services Pty Ltd Review Date: 11 September 2012
Anthony
NSW
2118

Bought From: LG Energy Review Date: 11 September 2012
Phil
QLD
4660

Bought From: Sunwatt Aust Pty Ltd Review Date: 11 September 2012
Joe
VIC
3023
Doing well but should of gone with 3kw instead of 1.5kw
Bought From: Solaworx Review Date: 11 September 2012
Steven
SA
5251
bluetooth piggyback has limited functionallity
Bought From: Mark Group Review Date: 11 September 2012
Harry
NSW
2283

Bought From: Energy Matters Review Date: 11 September 2012
Max
SA
5556
4Kw inverter fitted, with 2.5Kw of panels to allow for room for expansion.
Bought From: Infinite Energy Review Date: 11 September 2012
Darrin
WA
6031

Bought From: Solaworx Review Date: 11 September 2012
David
SA
5608

Bought From: Solagex Australia Pty Ltd Review Date: 11 September 2012
Michael
SA
5089

Bought From: Country Solar NT Review Date: 11 September 2012
Andrea
NT
850
Original 1.7kw inverter failed after 24 weeks; was inspected and confirmed failed by installer and replaced without question - ten days from failure to installation of replacement inverter (none in stock locally). Very happy with system and decided to upgrade. Now have a 5kw SMA inverter which can accept input from two separate arrays.
Bought From: Mode Electrical Review Date: 11 September 2012
Graeme
TAS
7250
the best on the market
Bought From: Nicholls Solar Review Date: 11 September 2012
Charles
QLD
4069

Bought From: Mark Group Review Date: 11 September 2012
K
VIC
3152

Bought From: Natural Technology Systems Review Date: 10 September 2012
George
SA
5558

Bought From: Solar Australia Review Date: 10 September 2012
Ron
NSW
2315

Bought From: SolarSA Review Date: 8 September 2012
Anon
SA
5108
I presume it is working OK.
Bought From: Mark Group Review Date: 8 September 2012
Louise
NSW
2022

Bought From: Solar Switch Review Date: 8 September 2012
Ian
NSW
2153

Bought From: ZEN Energy Review Date: 8 September 2012
Richard
SA
5048

Bought From: Solar Shop Review Date: 8 September 2012
Tammy
SA
5341

Bought From: ZEN Energy Review Date: 7 September 2012
Margaret
SA
5043
There are 2 fitted to the system.
Bought From: Mark Group Review Date: 7 September 2012
Robert
NSW
2154

Bought From: Solar Active Review Date: 7 September 2012
Dorothy
WA
6208

Bought From: Global Environmental Services GES Review Date: 7 September 2012
Trevor
NSW
2251
Seems ok. Nothing to compare it to.
Bought From: Mark Group Review Date: 7 September 2012
Carolyn
NSW
2085

Bought From: Northern Rivers Renewable Energy Review Date: 7 September 2012
Garry
NSW
2460

Bought From: Mark Group Review Date: 6 September 2012
Kevin
NSW
2167
First one had problems so it was replaced. Second one also had problems so that had to upgrade the software. It may have been the installers because they didnt seem to know what they were doing
Bought From: Allied Energy Pty Ltd Review Date: 6 September 2012
Philip
WA
6147

Bought From: Mark Group Review Date: 6 September 2012
Chris
NSW
2166

Bought From: Sunergy Solar Review Date: 6 September 2012
Wayne
SA
5255

Bought From: GSI Solar Review Date: 6 September 2012
Murray
WA
6152

Bought From: NRRE Review Date: 6 September 2012
Warren
NSW
2460
We had a 5kw inverter installed with 5kw panels, we stated where they were to be placed on the nth side of the roof, we were told there would be ample room left to install a solar hotwater system in solar pool heating for a small plunge pool. We asked if the inverter could be placed beside the fuse box in the garage for easy reading.....as we are an older retired couple. The inverter was placed above the fuse box at ceiling height, so the only way to view it is by ladder...wonderful for old people. As our home is two storey we couldn't see the panel on the roof but believed the company when told they were in the correct position. It wasn't until goolge updated their maps we found out the panels were placed like railway tracks the full length of the roof, making it impossible to install the further installations. THIS IS THE GOOD PART....the power bill came in at $1000.00 for 12 weeks. So you are aware, this is a duplex retirement unit, the pool has not been installed and there are no extravagant appliances in use. I contacted the Vsolar representative that came to our home, but found out he had left the company, so I spoke to the sales manager who after looking at our roof with google asked why we had the panels installed that way.....we explained we didn't that his company did it for some reason. We sent him a copy of the power bill and he said he would book a solar inspection to find out why we are now having such high bills. This inspection didn't happen and he now refuses to take our calls or answer our emails. I phoned and spoke to the owner, explaining the situation, he said he would get back to us when he sorted it out. It is now a week later and we still have not heard anything. It is lovely when old age pensioners who save all there lives, try to do the correct thing by having solar installed end up getting ripped off and disregarded. It seem if we end up getting solar hotwater, we will have to pay to have the solar panels moved.
Bought From: Solaris Solar Energy Review Date: 6 September 2012
Anon
QLD
4300

Bought From: Adelaide Solar Systems Review Date: 6 September 2012
Anon
SA
5158

Bought From: Planet Power Review Date: 6 September 2012
Eric
VIC
3690
We are generating so much power that we have not paid a gas or electricity bill in almost two years. We just transfer the electricity credits across to our two accounts when needed.
Bought From: LG Energy Review Date: 6 September 2012
Erica
VIC
3149
Glad I went for top of the line product
Bought From: LG Energy Review Date: 6 September 2012
GEOFF
VIC
3170

Bought From: Adelaide Solar Systems Review Date: 5 September 2012
Neil
SA
5162
No problems functioning well
Bought From: Mitre 10 Review Date: 5 September 2012
Russell
NSW
2710

Bought From: Procon Design and Contruct Review Date: 5 September 2012
Brian
QLD
4226

Bought From: Solar Shop Review Date: 5 September 2012
Brian
SA
5118
Only had it for 18 months but no problems at all.
Bought From: SolarSA Review Date: 5 September 2012
Jeff
SA
5090

Bought From: Solagex Australia Pty Ltd Review Date: 5 September 2012
Linda
NSW
2089

Bought From: WA Webb and Co Review Date: 5 September 2012
JOHN
WA
6510

Bought From: SunSavers Review Date: 5 September 2012
Anon
TAS
7307
I am very happy I had the System installed when I did, I had solar hot water installed about 18 years ago, I have no complaints, I have received two electric bills in the past two years, one for $38. last winter and $118. this winter,I have been using the electric heater a lot more than previous years, Maybe it's my age , but the winter weather seemed colder and wetter for longer this year. I feel having the 10 x 165 watt panels and SB1700 watt inverter is fine for me. I can afford to stay comfortable in my home and not have to worry about crippling electricity bills. Highly recommend installing a systeme suitable for your life style.
Bought From: Shoalhaven Hotwater And Elements Review Date: 5 September 2012
BEVERLEY
NSW
2540
Would like to add four extra panels as it is a 3.24 KW system with 18 X 180 W panels. This company cannot help me. Is there anyone ou there who could?
Bought From: Ingenero Review Date: 5 September 2012
Neil
QLD
4559

Bought From: Smart Power Technologies Review Date: 5 September 2012
Stephen
NSW
2257

Bought From: Energy Matters Review Date: 5 September 2012
Grant
QLD
4564

Bought From: Byron Solar Review Date: 5 September 2012
Dale
NSW
2478
I would recommend a larger inverter .We have 1.5 .
Bought From: Australsun Review Date: 5 September 2012
Ray
VIC
3064
have had 3 systems installed to date, samil inverters are also fantastic energy matters charge too much for original system upgrades,...otherwise good service
Bought From: Energy Matters Review Date: 5 September 2012
Mark
TAS
7250

Bought From: LG Energy Review Date: 5 September 2012
NORM
NSW
2489

Bought From: Central West Solar Review Date: 5 September 2012
Daniel
NSW
2800
Probably more a physics thing than an inverter issue, but our mains board is the other end of the house from where our inverter is, so we lose and element of feed in the 30 meters the current has to travel from our inverter to the meter before being uploaded to the grid. At time of writing, the system has produced 64kw more than has been fed it. I write this only for information for anyone installing a system, that the less distance the signal has to travel, the less power you will lose hence more money you will make.
Bought From: JN Solar and Power Solutions Review Date: 5 September 2012
MARK
NSW
2447
It was replaced under warrranty but hasn't missed a beat since
Bought From: Adelaide Solar Systems Review Date: 5 September 2012
David
SA
5000
It has lived up to it's expectations very well so far.
Bought From: Infinite Energy Review Date: 5 September 2012
Harald
WA
6066

Bought From: RFI Systems (Power Partners) Review Date: 4 September 2012
Robert
WA
6105
It performs to all expectations, has an excellent software interface that I use wirelessly to monitor and record performance.
Bought From: RFI Systems (Power Partners) Review Date: 4 September 2012
Brian
WA
6236

Bought From: Sunday Energy Review Date: 4 September 2012
Glen
WA
6069

Bought From: Clean N Free Review Date: 4 September 2012
Anon
NSW
2823
Have 2 systems, one has sma sb3800, other tl5000, the 3800 is sensitive to high voltage eg 265v and shuts down where the 5000 doesnt.
Bought From: Solar Shop Review Date: 4 September 2012
Philip
SA
5260
SMA 2500W Inverter
Bought From: Energy Australia Review Date: 4 September 2012
Tara
VIC
3212
Sunny Boy
Bought From: SunSavers Review Date: 4 September 2012
Pete
SA
5157
I love the blue tooth and data extraction capabilities
Bought From: Solar Shop Review Date: 4 September 2012
Dirk
ACT
2607
N/A
I don't really know how to assess my inverter but i feel it & the panels are performing to my expectations.
Bought From: Solar Shop Review Date: 4 September 2012
Terry
VIC
3300

Bought From: Solar Shop Review Date: 4 September 2012
Anon
VIC
3095
My SunnyBoy 3800 is performing to my expectations
Bought From: SunSavers Review Date: 4 September 2012
Ern
VIC
3305
I chose "good" because it does the job but I can not compare it to anything else. I have 2 systems one on my investment property and I devised a plan to increase the rent to my tenant by going halves of any savings they had. It turned out to be too much so I let them off with an increase of $15.00/week. I was stoked I worked out that I could recover my house costs with in 10 years but the eletricity supplierincresed th tariff so much and so often I gave up. Nice to see some one doing something nice for so many for nothing glad I could help and thankyou for your assist to me if I forgot to mention that before.
Bought From: Ultimate Solar Solutions Review Date: 4 September 2012
Peter
QLD
4123

Bought From: Adelaide Solar Systems Review Date: 4 September 2012
Greg
SA
5092
Working well
Bought From: Complete Power Review Date: 4 September 2012
Craig
NSW
2580
My SMA 3000 appears to be extremely sensitive to photovoltiac levels and change as reflected by the suns intensity so I conclude that I am getting a high level of efficiency.
Bought From: Sunshine Coast Solar Review Date: 4 September 2012
Denis
QLD
4557
Extremely efficient
Bought From: Energy Matters Review Date: 4 September 2012
Ray
NSW
2850
The maximum output of the system appears capped at a fixed maximum output. This may be unavoidable for reasons that I do not understand, but it appears that maximum efficiency may not be being reached. The maximum output of the panels is roughly equal to the capacity of the inverter but the actual generating capacity falls ~20% short. For our particular household, the amount of electricity generated (and exported) is still sufficient.
Bought From: Australsun Review Date: 4 September 2012
Andrew
WA
6150
Our power bills used to be around $ 300 per quarter, now with our system of 16 X 175watt BP panels that generate enough power to cover costs and put us in credit each quarter
Bought From: Cairns Solar Review Date: 4 September 2012
Trevor
QLD
4870

Bought From: Solar Switch Review Date: 4 September 2012
Heather
NSW
2777
We purchased a bigger inverter than originally recommended so that we could allow for future extension if needed. We have had no problems at all.
Bought From: Todae Solar Residential (now discontinued) Review Date: 4 September 2012
Peter
NSW
2233

Bought From: Origin Solar Review Date: 4 September 2012
Graeme
NSW
2640
a little noisy when starting up
Bought From: Adelaide Solar Systems Review Date: 4 September 2012
Terry
SA
5098
No problems as yet. It is almost double the rated capacity of the panels feeding it, i did this with expansion in mind. This means that it is not particularly stressed.
Bought From: Solar Australia Review Date: 4 September 2012
Richard
NSW
2330

Bought From: Energy Matters Review Date: 4 September 2012
Peter
NSW
2540

Bought From: Solar Australia Review Date: 4 September 2012
Leigh
NSW
2318

Bought From: GPE Electrical Review Date: 4 September 2012
Peter
NSW
2714

Bought From: UNLTD Solar Review Date: 4 September 2012
Anon
WA
6167

Bought From: SolarGen Review Date: 4 September 2012
Christine
VIC
3458

Bought From: Green Solar Group Review Date: 4 September 2012
Lynda
NSW
2193

Bought From: Energy Matters Review Date: 4 September 2012
Dennis
SA
5211

Bought From: Solar Shop Review Date: 4 September 2012
Bob
WA
6233

Bought From: Todae Solar Residential (now discontinued) Review Date: 4 September 2012
Peter
NSW
2064

Bought From: ZEN Energy Review Date: 4 September 2012
John
SA
5162
Failed, replaced under warranty after 12the months. Cause high summer temp here.
Bought From: Simmons Electrical Review Date: 4 September 2012
Jim
VIC
3500
The SMA Sunny Boy SB2500/SB3000 inverter has been performing flawlessly. We have had not one problem at all with the installation of the inverter or the isolation switches & fuses.
Bought From: Mark Group Review Date: 4 September 2012
Les
NSW
2118
Solid, no noise.
Bought From: Wayne Ragless Review Date: 4 September 2012
Robert
SA
5169
Never misses a beat. Set and forget.
Bought From: Energy Matters Review Date: 4 September 2012
Donna
TAS
7307
It's apparently the best brand, and it's worked perfectly for the year and 3 months I've had it. Can make a bit of fan noise in warm weather, which is normal.
Bought From: Solar-Man Review Date: 4 September 2012
Peter
SA
5168

Bought From: ZEN Energy Review Date: 4 September 2012
Colin
SA
5171

Bought From: Sivcorp Solar Australia Pty Ltd Review Date: 4 September 2012
Ian
SA
5169

Bought From: Pritchett Electrical Review Date: 4 September 2012
Richard
VIC
3212

Bought From: Energy Australia Review Date: 4 September 2012
Helen
VIC
3754

Bought From: Green Solar Group Review Date: 4 September 2012
Matthew
NSW
2074

Bought From: Infinity Power Review Date: 4 September 2012
Rob
QLD
4060

Bought From: Energy Matters Review Date: 4 September 2012
Brian
SA
5096

Bought From: Go Solar Power Review Date: 4 September 2012
Stephen
QLD
4223

Bought From: Infinity Power Review Date: 4 September 2012
Anon
QLD
4285

Bought From: SunSavers Review Date: 4 September 2012
Phil
NT
810
Chose SMA because of its reputation throughout the world. I use the Bluetooth connectivity to monitor the system performance on http://pvoutput.org.
Bought From: Solargain Review Date: 4 September 2012
Peter
VIC
3915
Cannot seem to get it to talk to my PC using Bluetooth
Bought From: Solar Choice Australia Review Date: 4 September 2012
Ron
SA
5022

Bought From: Nu Energy Review Date: 4 September 2012
Dave
SA
5118
One of the original inverters failed about 6 months after installation. Greener Energy replaced it within a couple of days. No problems since.
Bought From: Greener Energy Review Date: 4 September 2012
Chris
NSW
2479
No thanks, no problems
Bought From: Solar Shop Review Date: 4 September 2012
Terry
NSW
2747

Bought From: Adelaide Solar Systems Review Date: 4 September 2012
John
SA
5065

Bought From: Mark Group Review Date: 4 September 2012
Dale
NSW
2099
N/A

Bought From: Complete Power Review Date: 4 September 2012
Chris
NSW
2580

Bought From: NQ Solar Review Date: 4 September 2012
Sebby
QLD
4870

Bought From: Solaray Energy Pty Ltd Review Date: 4 September 2012
Allan
NSW
2322
10 year warranty
Bought From: Solaris Technology Review Date: 4 September 2012
Colin
SA
5092
Sungrid Premium panels, peak kw have been recorded at 2890 on a 2.8kW system, everything that it was promised to be so I honestly cannot complain one little bit.
Bought From: Solar Save Review Date: 4 September 2012
Peter
NSW
2097
Inverter blew up earlier in the year. Covered by warranty, new cards installed, seems to be working OK. ONE point....a 3.2kW system but have never observed a reading above 2.78kW.
Bought From: Solar-Man Review Date: 3 September 2012
Anon
SA
5082

Bought From: Solar Shop Review Date: 3 September 2012
Peter
SA
5063
Installed in garage. Works fine. No problems since installation 2.5 years ago.
Bought From: Enviromate Review Date: 1 September 2012
Karen
VIC
3691

Bought From: Solar Daily Review Date: 1 September 2012
John
NSW
2482
maintenance and care free
Bought From: NQ Solar Review Date: 31 August 2012
Ariel
QLD
4814

Bought From: Modern Solar Review Date: 31 August 2012
Seok
WA
6150

Bought From: Nicholls Solar Review Date: 31 August 2012
Velauthapillai
NSW
2145
We have not had a single problem with the inverter. It is very easy to read and shows us all the information we need or could want.
Bought From: Adelaide Solar Systems Review Date: 31 August 2012
Dennis
SA
5252

Bought From: Solar Shop Review Date: 31 August 2012
Paul
NSW
2463

Bought From: SunSavers Review Date: 30 August 2012
Ray
SA
5125
Has performed without a problem for 2+ years if it does so for another 3 years I would call it fantastic
Bought From: Solar Shop Review Date: 30 August 2012
Chris
SA
5290

Bought From: Solar Shop Review Date: 30 August 2012
Trevor
WA
6210
Sunny Boy
Bought From: Todae Solar Residential (now discontinued) Review Date: 30 August 2012
Anon
NSW
2153
No problems. Seems to read a few percent under what the grid meter reads. i.e. 1 kWh on the inverter is ~1.03 kWh on the grid meter.
Bought From: Solar Shop Review Date: 30 August 2012
Gene
NSW
2564

Bought From: SunSavers Review Date: 30 August 2012
Anon
SA
5211

Bought From: Solar Switch Review Date: 30 August 2012
Neal
NSW
2540

Bought From: Solar North West Review Date: 30 August 2012
Brenden
QLD
4825
Sunny Mini 6000
Bought From: Alternate Power Systems Review Date: 30 August 2012
Anon
VIC
3616

Bought From: Solar Shop Review Date: 30 August 2012
Rod
SA
5343

Bought From: BP Solar Review Date: 30 August 2012
Ken
NSW
2148
6 kW inverter so that I can expand from the current 4.62 system I have to up to 5.5 kW by adding extra panels
Bought From: Solar Shop Review Date: 29 August 2012
JIm
QLD
4213
SunnyBoy 3000 hf-30 stopped working on 21/12/2018, rang Infinite Energy but alas closed and will not reopen til 3 January 2019. It is 5.5 years old so you would think it may last longer than that. Not happy
Bought From: Infinite Energy Review Date: 21 December 2018
Brian
WA
6010
two inverter units stuffed in less than six years. five year guarantee covered one, no guarantee on the second one. how do you think I should rate them.
Bought From: Energy Australia Review Date: 19 May 2018
William
VIC
3215
SB3800 purchased from SolarShop in 2010. Has not ever let us down. Mounted underneath one string of a ground mount triple string, only problem is that the screen is becoming hard to read due to solarisation of the clear plastic panel.
Bought From: Solar Shop Review Date: 18 February 2018
John
NSW
2340
Inverter installed 23/08/2016 it stooped working two months after SMA wanted to charge for the parts after e lengthy phone call the parts were sent for free. waited few days for installer just to find out that the parts were not the problem. 16/11/2016 Less then 3 months inverter was replaced. I just found out that it was replaced with a reconditioned one and not a new one now my system is running at 60% capacity.
Bought From: Euro Solar Review Date: 13 January 2018
Nick
QLD
4116

Bought From: Natural Solar Pty Ltd Review Date: 12 December 2017
Erroll
NSW
2075
Two blew up within months but replaced under warranty by installer SPS Energy without any drama on my 30 kW system.
Bought From: SPS Energy Review Date: 19 November 2017
Bruce
QLD
4570
Shuts down if the sun comes out as the ac voltage increases to 152.5+ Due to "feedback" from the array. Have waited a month for the installer to correct
Bought From: Solahart Review Date: 18 November 2017
Peter
SA
5204
I have utilised both the Bluetooth, speed wire and the web connect functions, brilliant, I have access on my iPhone with Sunny Portal and my Tab with Oxley. Installed 10 months ago and no failures. Great product.
Bought From: Captain Green Review Date: 26 June 2016
Bruce
WA
6150
N/A
The SA power networks guy came a couple of weeks ago and turned on the system. To my surprise the Inverter has been showing an error since then and no power has been generated. Contacted the installer and apparently SMA are sending a new replacement. Waiting for that to happen.
Bought From: Green Engineering Review Date: 15 June 2016
Ali
SA
5033
2 x 5000TL Inverters with 40 x 200w panels. Installed Nov 2013. Hasnt missed a beat. Use bluetooth and Oxley Pro which transfers data to pvoutput.org. Really good for monitoring system and understanding usage paterns etc. Averaging 30kWh per day generation. Saving $1200 pa on only 6.8 cents rebate for shaded panels facing East-West. Looking at batteries now to save more.
Bought From: Venergy Review Date: 7 February 2016
Tony
SA
5068
SMA has 133 solar inverters in our database