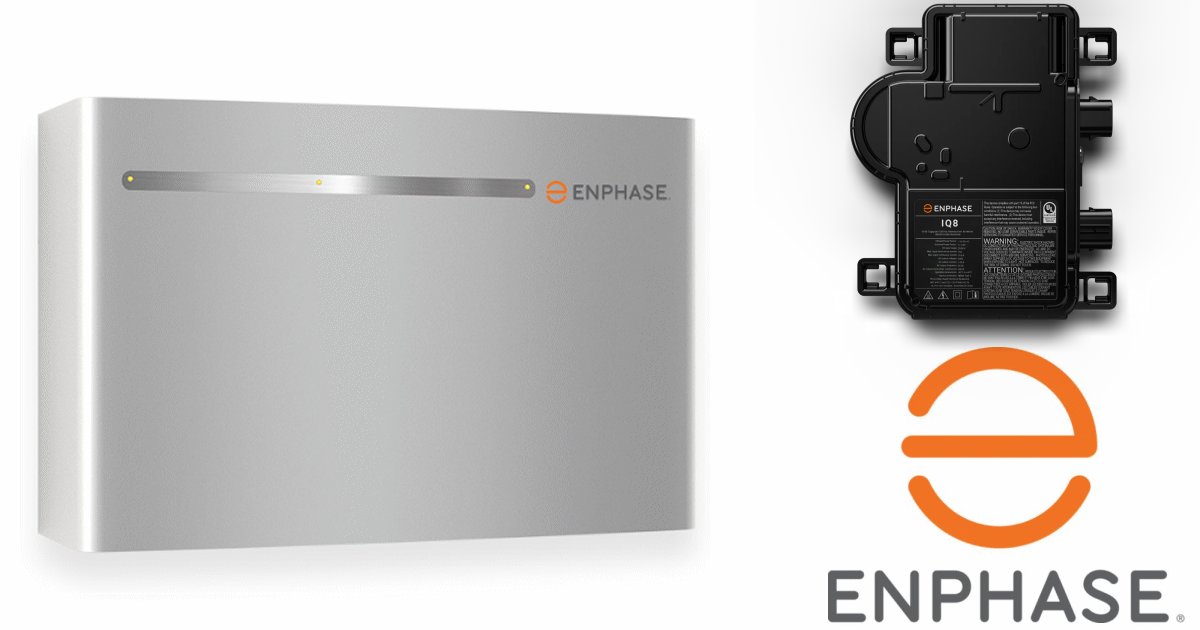 Microinverter and battery manufacturer Enphase Energy's results for the third quarter of 2021 seem to have kept the company's fans (and shareholders) happy.
For Q3 2021, Enphase reported record revenue of USD $351.5 million; significantly better than Q2's $316.05 million and well up on Q3 2020's $178.5 million.
In Q3, 2,599,575 microinverters and 65 megawatt-hours of Enphase battery storage systems were shipped. In Q2, 2,362,401 microinverters and 43 megawatt hours of Enphase Storage systems were shipped, and back in Q3 2020 the tally for shipped microinverters was 1,442,743 units.
Since Enphase Energy was formed in early 2007, more than 36 million of its microinverters have been shipped worldwide.
Commenting on Q3's results, Enphase President and CEO Badri Kothandaraman said:
 "We worked diligently to meet the surge in customer demand while successfully navigating global component supply constraints and logistics challenges."
Just on these challenges, among those is cost – ocean freight has increased 8x, from USD$2,000 per container to $16,000. And some of the costs of components used in Enphase products have gone up by over 100%
The situation isn't just hitting Enphase, but many solar manufacturers. We recently reported on conditions causing a solar panel supply crunch in Australia, and pricing on solar power systems is increasing.
While it was a stellar quarter overall for the company given the challenging circumstances, revenue declined "a little bit" in the Asia-Pacific region according to Mr. Kothandarama; which was attributed primarily to lockdowns in Australia.
Looking ahead, Enphase Energy expects revenue for the fourth quarter to be within a range of $390 million to $410 million, which includes shipments of 90 to 100 megawatt hours of Enphase Storage systems.
IQ8 Microinverter Chatter
Earlier this week, we reported on Enphase announcing its IQ8 microinverters should begin shipping in December for customers in North America.
It's still not clear when the IQ8 family of products will start shipping to Australia, but Enphase's APAC division have said they'll let me know when they know. But it seems it might not be before the Enphase Encharge (IQ8) battery system arrives on our shores, which as far as I know will be in the first/second quarter of next year.
Something else not mentioned in that announcement was an update on the IQ8 D – a 640-watt AC microinverter capable of supporting two solar panels. This is primarily being targeted for small commercial solar installations in the 20 – 200kW capacity range.
A Q3 earnings call transcript provided some new information.
Mr. Kothandaraman stated (referring to the USA):
"We expect to start piloting IQ8D with select installers in Q4 and begin production shipments in Q1. This product is very important to us, not only for the small commercial solar business, but also for our next-generation batteries as we increase the discharge power and improve our cost structure."
Regarding the other members of the IQ8 microinverter family – the standard model, IQ8+, IQ8M, IQ8A and IQ8H – Mr Kothandaraman expects the IQ8 ramp to take four to six quarters, much like what occurred with the IQ7 ramp.
A US market datasheet for these IQ8 models can be viewed here.