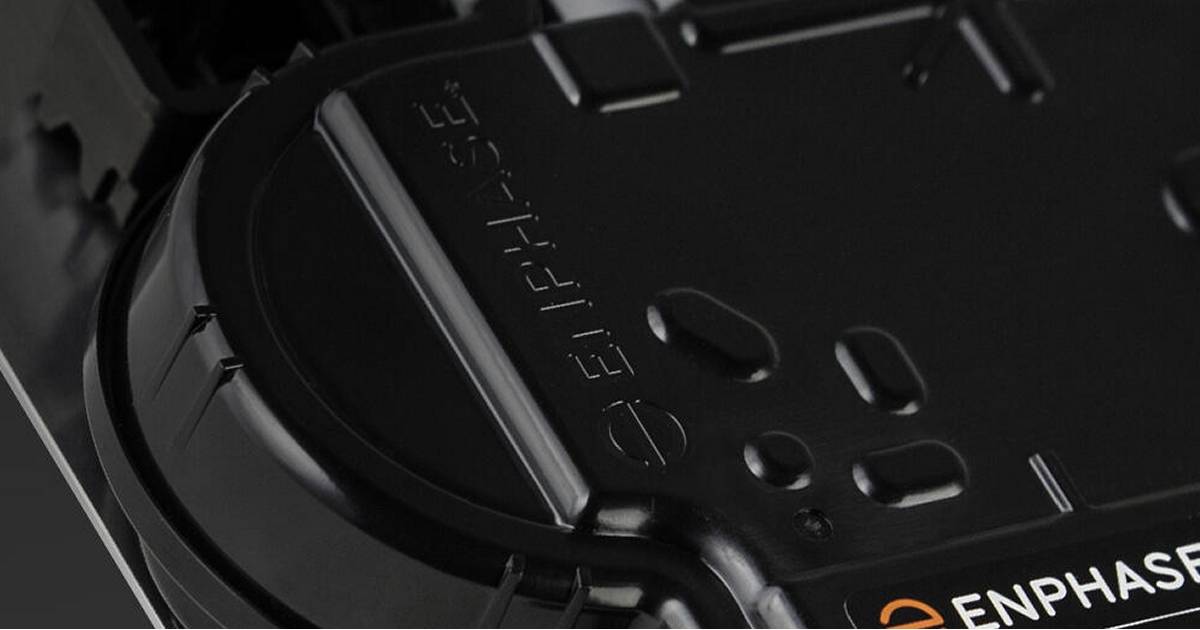 Microinverter and battery storage manufacturer Enphase Energy reported another pretty good quarter. But what the fans (well, this guy anyway) really want to know is  – where the bloody hell is the IQ 8?
In case you're also wondering what the bloody hell a microinverter is, check out this guide to microinverters and AC solar panels to learn what they are, and some of their advantages/disadvantages.
But just an added note on this – SolarQuotes founder Finn will be soon be publishing an article concerning a challenge to the blanket claim micro-inverters outperform string inverters when solar panels are shaded. It seems things aren't quite that straightforward.
Enphase Energy, which is the world's leading microinverter manufacturer, has reported revenue of USD $316 .1 million for the second quarter of 2021, up a huge amount from Q2 2020 ($125.53 million) and also up on Q1 2021 ($301.75 million).
But in the Asia Pacific region specifically, revenue declined 3% sequentially in Q2. This has been attributed to COVID disruptions in Australia, along with normal seasonal fluctuations.
Enphase shipped approximately 2,362,401 microinverters during Q2; representing 796 megawatts DC capacity, along with 43 megawatt hours of Enphase battery storage systems.
To date, Enphase has shipped more than 36 million microinverters.
In terms of the current quarter, Enphase expects revenue to be within a range of $335.0 million to $355.0 million, including shipments of 60 to 70 megawatt hours of Enphase Storage systems.
IQ 8 Status Update
The current generation of Enphase microinverter is the 7A/7+. The next/new generation of Enphase microinverter is the IQ 8, which will be an "grid-independent" device. This means IQ8 based solar power systems will be able to continue to supply electricity to a household in the event of a blackout without requiring a solar battery; assuming there's sufficient sunlight of course.
The IQ8 will be available in two flavours – the IQ 8 PV for residential solar installations and the IQ 8 D, a 640-watt microinverter capable of supporting two panels for small commercial solar installations.
—
UPDATE 11.20am – you can take a peek at the IQ 8D and its specifications here.
—-
According to Enphase President and Chief Executive Officer Badri Kothandaraman, the company is making good progress on compliance, reliability and system testing of these products.
"We expect first shipments of the IQ 8 PV microinverters in Q3 and first shipments of the IQ 8D product in Q4," he stated.
So, there's been a bit of a delay.  Back in February Mr. Kothandaraman expected shipping to commence in Q2. He notes the company's "component supply challenges" – and Enphase isn't Robinson Crusoe there by any means. The supply of "AC Fed drivers" appears to be issue, whatever those are.
Whether Australians will be among the first to get their hands on the IQ8 remains to be seen, but Australia is an important market for Enphase. While microinverter-based solar installations are still comparatively uncommon in Australia due to the additional cost involved, in the USA they dominate. 
The arrival of the IQ8 on our shores might see a greater shift to microinverters given the added benefit of having a degree of backup power in the event of a (daytime) blackout.
Australians super-keen on such a feature don't have to wait for the Enphase IQ8 though – for example, Delta's E5 hybrid inverter offers a "Stand Alone" mode. Delta's H8E and H10E + back-up box can also power critical loads (8kw/10kW maximum) during a blackout.