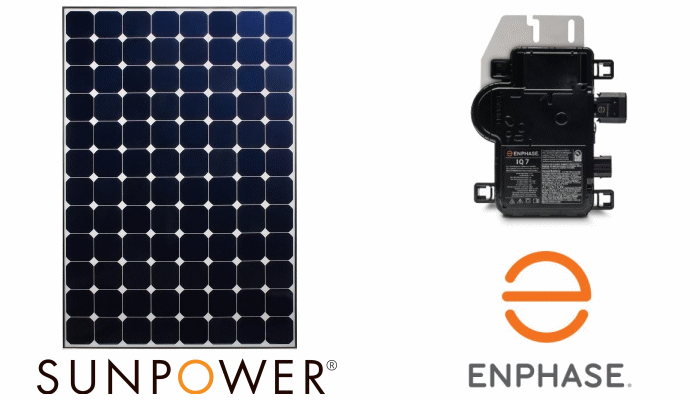 SunPower's CEO has said AC solar panels are the future, but will its AC modules have a future here in Australia? Local SunPower fans might think even a present would be good for starters.
Late last week, it was announced Enphase Energy Inc, had completed the previously announced acquisition of SunPower's microinverter business ahead of schedule.
This will see Enphase IQ family of microinverters used on SunPower's AC Modules. An AC module is a solar panel fitted with a microinverter, a small version of the much larger string solar inverters commonly seen in solar power installations. You can learn more about the benefits and drawbacks of AC solar panels and microinverters here.
SunPower Chairman and CEO Tom Werner is bullish on the technology.
"We believe that AC modules are the future and this is an important step to accelerating global adoption, while helping to streamline and focus SunPower's business priorities," he said.
While SunPower AC modules have been available elsewhere for some time, they've been missing from the Australian scene. The modules used SolarBridge microinverters, the latest generation of which were never designed to operate at Australian AC frequency and voltage.
Now Enphase are the inverter supplier for SunPower AC modules, the hope is that they'll make their way to Australian shores sooner rather than later.
"We now expect volume shipments of IQ 7XS microinverters in the fourth quarter of 2018 and an acceleration of the ramp throughout 2019," said Badri Kothandaraman, president and CEO of Enphase Energy. "ACM1 is a significant component of our profitable top line growth strategy. We look forward to being a strong innovation partner for SunPower."
The IQ 7XS was designed specifically for SunPower's X Series 96-cell solar panels.
Enphase scooped up SunPower's microinverter business for a total of USD $25 million in cash and 7.5 million shares of Enphase common stock. As well as the business, the acquisition brings 140 more patents to Enphase's intellectual property portfolio.
In other recent news from the two companies, four megawatts of SunPower solar panels are powering Arab Jordan Investment Bank and Sonnedix Japan K.K. has selected SunPower modules for its 46.6-Megawatt Tono Solar Project.
On the Enphase side of things, we reported a couple of weeks back the company shipped 675,000 microinverters during the second quarter, up around 10.5% on Q1 and bringing its total tally to date to around 18 million.
Footnotes
ACM = AC Module ↩