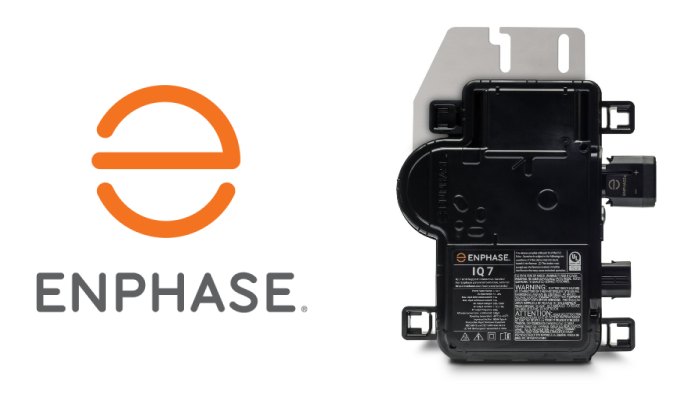 Enphase Energy, Inc. announced its financial results for the second quarter of 2018 yesterday that indicated microinverter shipments were well up on Q1.
Revenue for Q2 was USD $75.9 million, an increase of 8% over Q1, and an improvement of 2% year-over-year.
The company's non-GAAP[1.GAAP – Generally Accepted Accounting Principles] gross margin was 30.5% (26.5% in Q1), operating expenses were $19.0 million (up 7% on Q1) and Enphase exited the quarter with  $58.5 million in cash, inventory of $17.5 million (lowest since 2014), non-GAAP operating income of $4.1 million and Non-GAAP net income of $1.6 million.
"In summary, we are pleased with our continued progress towards our 30-20-10 target operating model, which we expect to achieve in the fourth quarter of 2018," said Enphase President and CEO, Badri Kothandaraman.
The "30-20-10" target refers to 30% gross margin, 20% OPEX (operating expenses), and 10% operating income.
Among the highlights noted by Mr. Kothandaraman for the quarter was the availability of Enphase's seventh-generation family of devices, the IQ 7, in markets including Australia and New Zealand. Also noted was the signing of a definitive agreement to buy SunPower's microinverter business, which could result in SunPower AC solar panels finally being available in Australia (no word on that yet)1
The company also began shipping its IQ 7X microinverters to solar distributors in the U.S and we can expect to see this model on our own shores later this year.
Microinverter Shipments Up Nearly 10.5%
Enphase says it shipped 675,000 microinverters during the quarter (Q1: 611,000), representing 203 megawatts DC. Cumulative statistics from the company indicate 18 million Enphase microinverters have been shipped globally to date and are being used in more than 780,000 solar installations. The company claims more than 3.9 billion kilowatt hours of electricity have been generated by systems using Enphase products. If you're curious about this type of gadget, you can learn more about microinverters here.
This time last year, Enphase shares (NASDAQ: ENPH) closed the day at 96c. Today, they were trading at $5.59 at the time of writing, however, this was well down on a three-year high of $7.48 achieved on July 10.
Badri Kothandaraman was appointed President and CEO of Enphase in September last year, taking over from Paul Nahi who resigned as President, CEO and as a member of the company's board of directors in early August 2017. Prior to joining Enphase, Mr. Kothandaraman spent a couple of decades at Cypress Semiconductor.