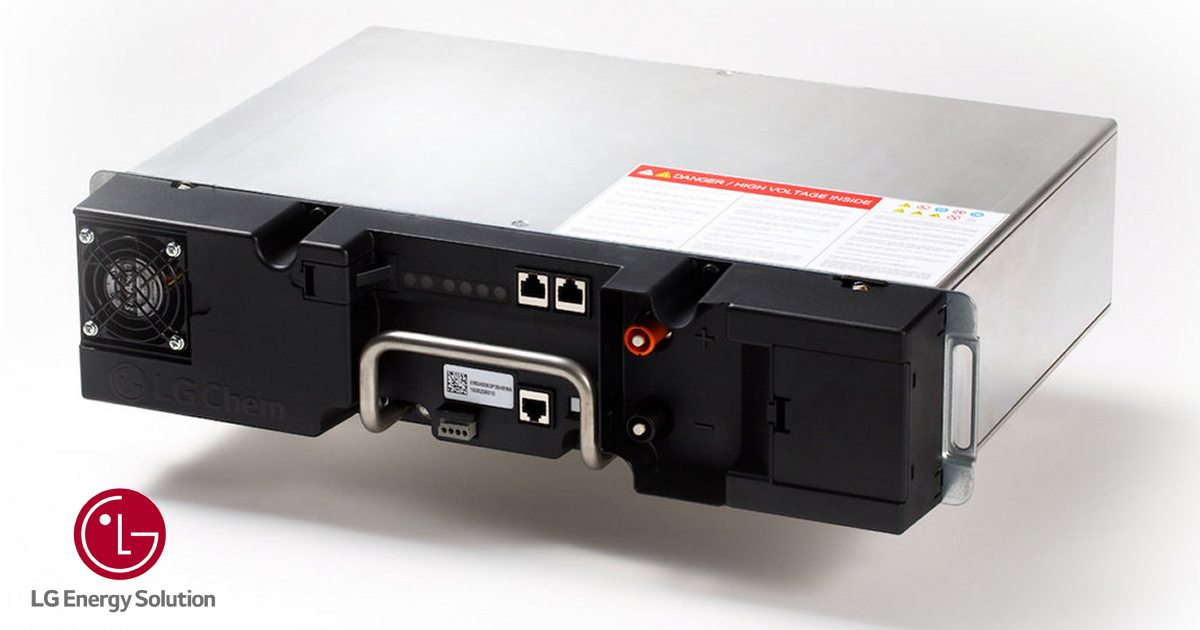 A new recall notice went up on the Australian Government's Product Safety web site last Wednesday in relation to LG batteries utilised in some energy storage systems from a couple of other brands.
In March last year, we reported on a recall for various LG Chem RESU models and LG S/A Gen2 ESS battery packs with cells from specific production lots manufactured between March 2017 and September 2018. The models of battery packs involved:
EM048063P3S4
EM048126P3S7
We mentioned back then affected packs may have been used in other energy storage systems.
A new notice on ProductSafety says the affected LG batteries were also installed in SolaX Power's X-cabinet, PowerStation and Opal Storage products.
"The affected LG batteries may overheat and cause a fire," states the notice. "If a battery overheats, it may cause a fire that can result in injury or death and/or damage to property. Incidents have occurred and caused damage to property."
Owners of affected LG S/A Gen2 ESS units are urged to immediately contact SolaX Power by email at [email protected] or by telephone on 1300 476 529.
"SolaX Power will help you find out if you have an affected battery. If you have an affected LG battery, SolaX Power will help you switch off the unit until the maximum state of charge of your battery is reduced or the battery is replaced. This charge reduction is an interim measure that will reduce the risk of overheating."
Affected batteries will be replace free of charge.
It's curious that after more than a year, a new recall notice has been issued – there's obviously still some affected units kicking about the place. And the recall from last year was several months after a recall in the USA, but that was just for the RESU 10H battery at that point.
Solar Batteries And Safety
LG Energy Solution (previously LG Chem) has been in the battery game for a very long time and manufactures a shedload of energy storage products, large and small.
The LG EM048063P3S4 and EM048126P3S7 are based on lithium nickel manganese cobalt oxide (NMC) cells. While lithium iron phosphate (LiFePO4) is widely considered the safest chemistry, that doesn't make NMC unsafe. A number of other major battery manufacturers use NMC cells, including Tesla for its Powerwall.
Home battery storage is generally very safe, but all lithium-ion technologies can experience what's called "thermal runaway". An increase in temperature caused by a fault can fuel a further temperature increase, to the point of a battery venting with flame or going bang.
This is why when buying a solar battery, the chemistry isn't as important as the general quality of the system, the brand backing it and the installer. An ounce of prevention is worth a pound of cure, but when a cure is needed you'll also want ready access to a) a diagnosis and b) a treatment plan. Unfortunately, some manufacturers (regardless of the product) choose to cover up issues and hope for the best.
This latest notice won't be doing LG any favours, but of course it's the right and necessary thing to do. Aside from these affected units manufactured between March 2017 and September 2018, I'm not aware of any other similar actions needing to be undertaken by LG for its solar batteries.
In other fairly recent news from LG's family of companies, LG's board of directors in South Korea announced in late February it would be exiting solar panel manufacturing after a review of the impact of rising material and logistics costs along with supply constraints.