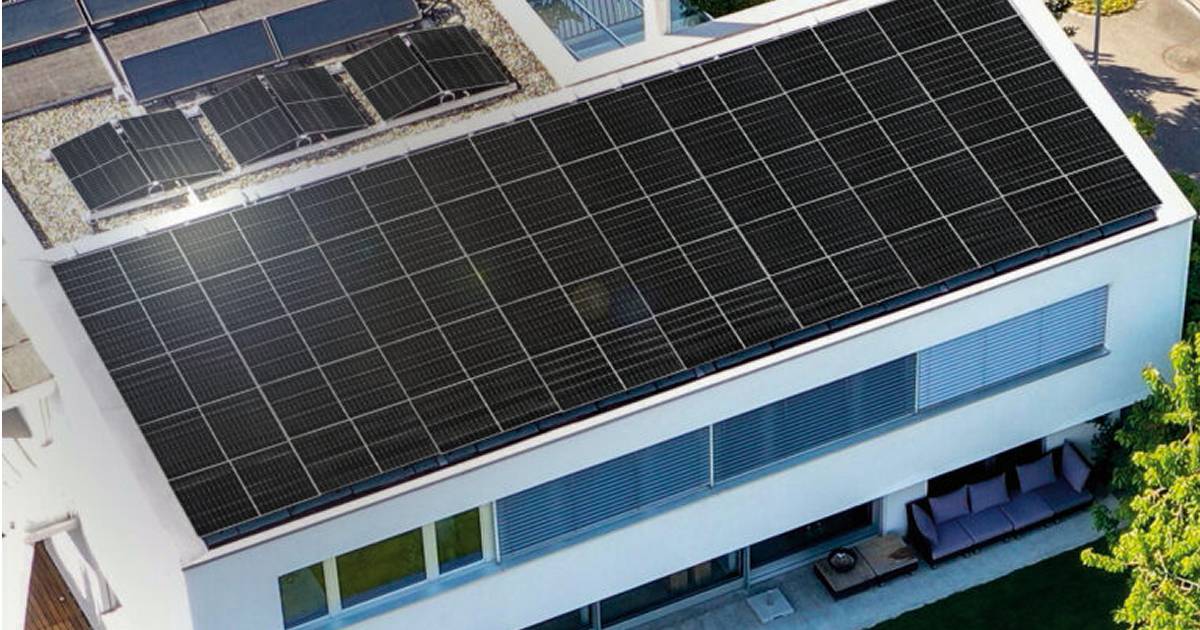 Australians will soon be able to get their hands on LG's NeON H solar panels, which the company has previously said is the most efficient panel it has ever created. But is it?
Originally unveiled in April, OneStepOffTheGrid reported yesterday the panels will be available in Australia either this month or in July. It looks like the NeON H rooftop range will be available in 370W – 385W capacities.
LG NeON H Solar Panel Specifications
There doesn't appear to be a datasheet for the NeON H rooftop range on LG's Australian site yet, but one I grabbed from elsewhere revealed the following.
Dimensions: 1,042mm x 1,768mm x 40mm
Weight: 18.5kg
Temperature coefficient: -0.33 %/°C
Module efficiency: 20.1% – 20.9%
Front load up to 6,000Pa, and rear load up to 5,400Pa
Salt mist corrosion resistance tested to IEC 61701 : 2012 Severity 6
Warranted power output at year 25: 90.6 % of initial performance
25 year product warranty
The panels use N-type cells and CELLO technology, which replaces busbars with thin wires that the company says enhances power output and reliability. CELLO stands for Cell connection Electrically Low loss, Low stress, Optical absorption enhancement. I wonder how much effort went into that weird acronym.
Most Efficient LG Panel? Nah.
The efficiency of the NeON H is certainly impressive, but back in April vice president and head of the energy business unit of LG Electronics Business Solutions Company Kevin Kim said:
"Our new NeON H solar panel is the most reliable and efficient renewable energy solution that LG has ever created."
Assuming the datasheet I was looking at is correct, then in terms of efficiency and according to SolarQuotes' solar panel comparison table, the NeON H is beaten by LG's NeON R, which boasts a 22.0% module efficiency. The NeON R also has a better temperature coefficient (-0.30%/°C), is lighter (17.5kg) and the warranted output at year 25 is slightly better (90.8%).
Perhaps Mr. Kim's comment about efficiency referred to something else.
As for pricing of the NeON H in Australia, that's not clear yet. With specifications (if correct) below that of the R, then it wouldn't be unreasonable to assume it will be cheaper. The latest information we had for the R was around $468 retail for the 380 watt model, but that may have changed since – I've seen prices far higher than that online. LG's panels are very good quality, but very pricey.
The NeON H is an interesting panel and like other LG PV products will probably be well received in Australia. LG solar panel reviews here on SolarQuotes have generally been very positive, with the company scoring an average 4.8 out of 5 star rating overall and 4.9 in the last 12 months. The company is currently listed as an SQ approved brand.
Related: Tips For Choosing Solar Panels