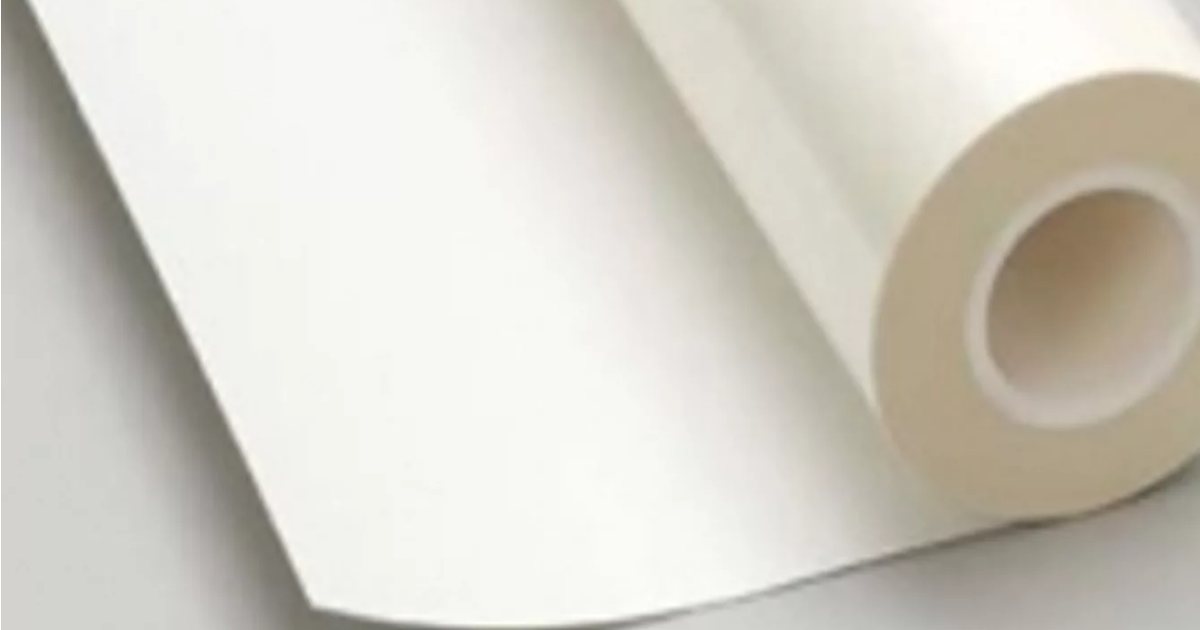 DuPont has unveiled a new product called Tedlar PV Rescue Tape, designed to extend the service life of solar panels with damaged backsheets.
A backsheet, as the name suggests, is the white plastic layer on the back of a solar panel sitting between the junction box and the solar cells. Far from being just a cosmetic thing, a backsheet protects a solar panel's cells from wind-blown dust and debris, and water ingress that would damage the panel and pose an electrical safety risk.
This thin layer of protection is subject to years of harsh conditions and needs to be made of pretty good stuff. But not all backsheets are.
Back in 2019, SQ's Ronald wrote about a report from DuPont claiming 14% of in-service panels it analysed had backsheet defects. Defects include cell or air side yellowing, cell or air side cracking and delamination as demonstrated in this image I pinched in the article from Ronald, who borrowed it from DuPont.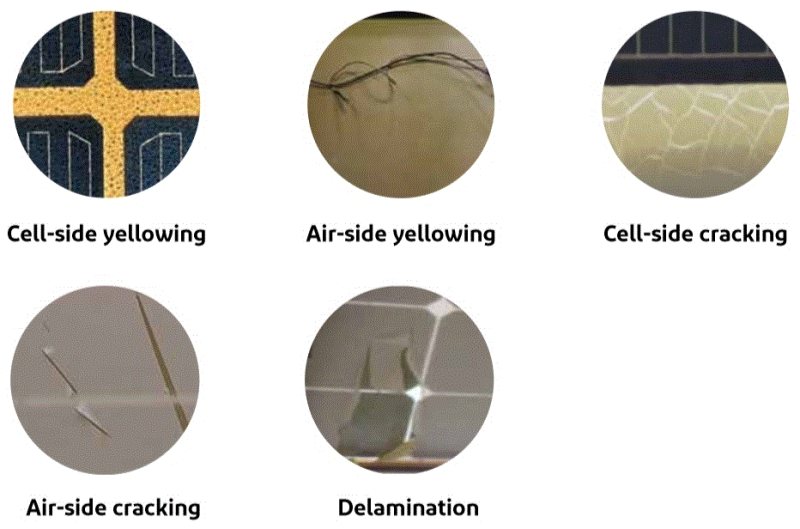 Solar panels installed on rooftops are more likely to be affected due to the higher temperatures they are subjected to through reduced airflow compared to those installed at solar farms.
Backsheet Defect Rates Still Rising Claims DuPont
DuPont publishes its "Global Photovoltaic Reliability Report" annually and last year's publication claimed backsheet defects were observed in 16 percent of the 3 gigawatts (GW) of photovoltaic installations it studied around the globe, representing 9 million panels.
"It is estimated there are 6 gigawatts (GW) of backsheet critically-damaged photovoltaic panels in the field in Europe alone, which need to be taken out of service," says DuPont. "These panels were made with certain types of polymeric backsheet materials that degraded to the point of representing wet current leakage hazards and operational safety risks."
The materials the company is referring to are polyamide (PA), polyethylene terephthalate (PET), polyvinylidene fluoride (PVDF) and fluoroethylene vinyl ether (FEVE). PVDF appears to be particularly problematic.
It won't come as any surprise DuPont says the best way to minimise the risk of damage occurring is to use their Tedlar backsheets, which it claims demonstrate very low failure rates. Tedlar is just DuPont's name for the product, which is made from polyvinyl fluoride (PVF), a plastic that it developed in the early 1940's.
Backsheet quality is something else to be aware of  when choosing solar panels (and another reason why periodical solar system inspections are important). I couldn't find a single list of solar panel manufacturers using it, but it appears among those that do to varying degrees are Trina, Tindo, Jinko and REC.
Solar panels with buggered backsheets usually wind up in landfill at worst or at the recyclers at best as apparently there hasn't been much in the way of repair products available that will be durable enough.
Until now.
DuPont says its Tedlar PV Rescue Tape consists of a composite tri-layer structure composed of a polyvinyl fluoride film outer layer, a polyester core and an inner layer of butyl rubber for a strong adhesion to the degraded backsheet. Aside from that, there's not much further information at this point.
It doesn't look like you'll be able to buy this rescue tape at Bunnings anytime soon. It's to be initially commercialized in Europe through a deal the company has struck with Germany's sc-refit GmbH. Repairs will either be performed in the field or at sc-refit GmbH's repair centres. Even with this middleman involved, having repairs done with Tedlar PV Rescue Tape will reportedly be cheaper than replacing the solar panels.
On a related note, in March DuPont celebrated the 60th anniversary of  Tedlar.