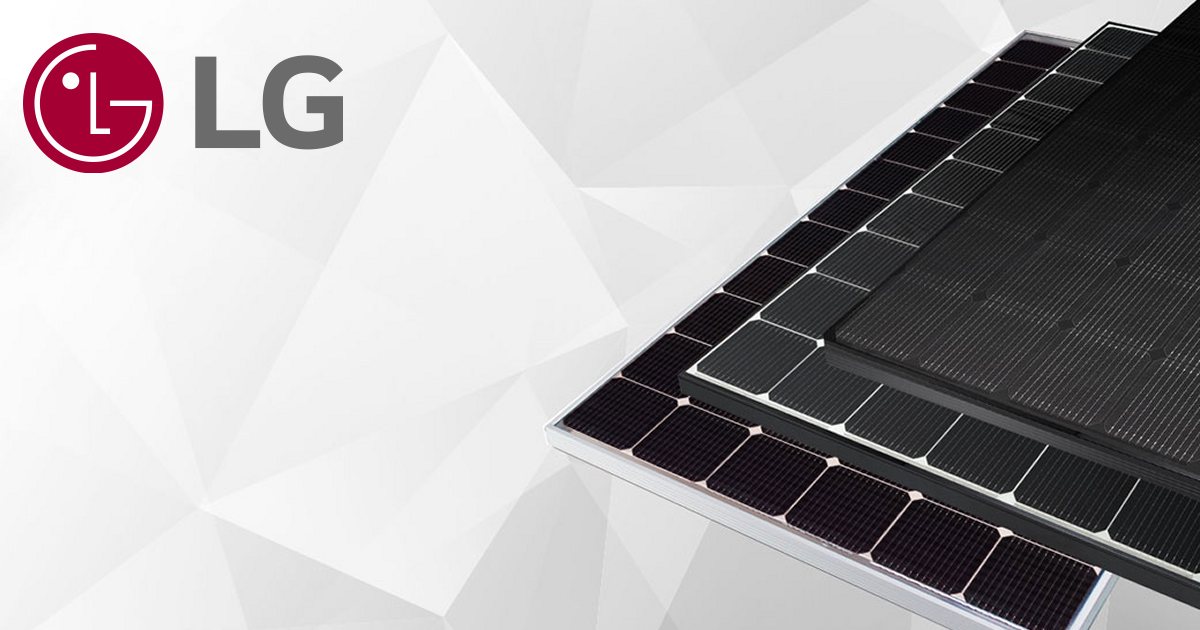 There have been a few interesting LG news items over the last week or so in relation to the company's solar and energy storage activities. Here's a summary.
LG Quitting Solar? Nope
It appears there's been a rumour circulating that LG was scouting for a financial advisor to assist it in selling off  LG's solar business.  The Korea Herald reports a company official has denied these rumours, saying they don't make sense and that the company was investing tens of millions of dollars in its solar panel manufacturing plant in Gumi, North Gyeongsang Province in South Korea to add new production lines.
New LG NeON 2
SolarIndustryMag states the company has unveiled the new generation LG NeON 2 solar panel. According to the publication, the new LG NeON 2 60-cell panel will be available up to 365 watts capacity and 21.1% module efficiency; with a temperature coefficient1 of -0.34%/°C.
The efficiency improvement was gained by using a larger wafer that reduce the space between cells. The new NeON 2 will start shipping to the U.S market in August – no mention of when we might see it on Australian shores.
LG370N1C-N5 And 400+ Watt Panel
This has been taken from an LG press release in Italian, so hopefully nothing has been lost in translation and interpretation. Last week LG announced the LG370N1C module, a 60-cell panel using N-type cells and offering module efficiency of 21.4%. There's not much other information about it, but it ties in with the first item in this story about the Gumi plant upgrade in South Korea where it will be produced.
The release indicates production of this module will begin early next year, as will another new and as yet un-named solar panel model with output of more than 400 watts.
LG RESU10H Battery + SolarEdge Energy Hub
Over to the company's energy storage business – LG Chem announced last week the LG RESU10H home battery's compatibility with SolarEdge's new single phase Energy Hub inverter and backup interface.
"LG Chem continues to break new ground in the home battery market, and we are delighted to bring SolarEdge's industry-leading technologies with our RESU10H battery," said LG Chem's Jeongjin Hong.
SolarEdge claims the Energy Hub does it all – "ready for battery and EV charging, includes built-in energy monitoring". The Energy Hub  compatible LG RESU10H will only available in North America for now (as is the Energy Hub).
On a related note, you can find specifications of LG solar panels here and LG Chem batteries here (models currently available in Australia) – and see how they stack up against competing products. You can also find LG solar panel reviews here and LG Chem battery reviews here.
Footnotes
Temperature coefficient is a specification indicating the amount of power lost for each degree Celsius above 25°C – that's panel temperature, not ambient. Learn more. ↩