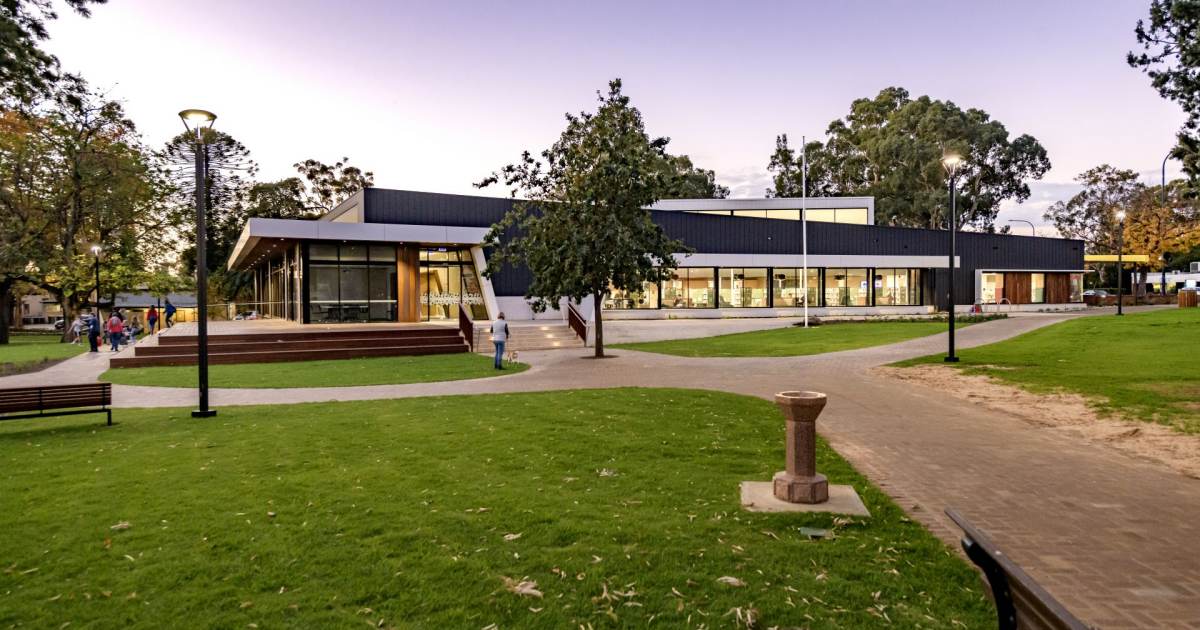 Adelaide's City of Mitcham has beefed up its solar power capacity with the installation of panels at four facilities that will save hundreds of thousands of dollars over the next decade.
The City of Mitcham local government area is situated in the foothills of southern Adelaide. Covering an area of 75.7km2, it's home to around 65,000 people and among its suburbs are Mitcham, Melrose Park, Blackwood and Pasadena.
As part of its emissions and energy cost reduction efforts, Council has recently installed a total of 82.5 kilowatts of solar power capacity at Mitcham Memorial Library (pictured above), Melrose Park Depot, Mitcham Community Centre and Cumberland Park Community Centre.
The project cost $73,000 and is expected to save $372,000 on electricity bills over ten years, while avoiding 560 tonnes of greenhouse gas emissions over the same period.
"The installations demonstrate how Council has responded quickly and positively to the recent climate change emergency declaration as well as our commitment to the Cities Power Partnership," said Mayor Dr Heather Holmes-Ross.
Members of the Climate Council's Cities Power Partnership initiative make five pledges relating to renewable energy, energy efficiency, transport or working in other ways to tackle climate change. Mitcham is yet to make its pledges according to its CPP partner page.
In October 2019, City of Mitcham declared a climate emergency and subsequently decided to give climate mitigation and adaptation even more emphasis in its decisions and operations.
The new installations provide a big boost to Council's solar energy capabilities, which was previously 45kW capacity. The other solar systems are:
Civic Centre – 30kW
Works Depot at Melrose Park – 9kW
Mitcham Heritage Research Centre – 6kW
As part of the recent rollout, the new and older systems have been set up with Solar Analytics, which will enable Council to better monitor and maintain the systems. This will probably please SolarQuotes founder Finn as he's a Solar Analytics fan. On a related note, Finn delivered a presentation on solar power and battery storage to the City of Mitcham community in 2019 – you can find the topics covered in a series of videos here.
LED Lighting Avoiding Emissions And Saving Bucks
Other energy and carbon reduction related efforts by City of Mitcham include the upgrade of approximately 4,980 residential street lights to LED, which has lowered greenhouse gas emissions by approximately 605 tonnes a year. Council is now looking into switching remaining residential and open space lights in the local government area to LED technology.
An LED lighting upgrade costing $50,780 occurred at the Civic Centre and Melrose Park Depot in May this year, which will save more than $307,000 over 10 years.