UPDATE: Solar Analytics now integrates with the Fronius Smart Meter. That means you don't have to decide between Solar Analytics and Fronius Smart Meter anymore. You can buy a Fronius inverter with Fronius Smart Meter and then Solar Analytics can talk directly with the Fronius Smart Meter. No need to buy the Solar Analytics Hardware.
I love Fronius. The last solar power system I bought came with a Fronius Primo inverter. 1
I also love Solar Analytics. It is the best monitoring system I've ever used. I love the way it proactively tells you if there is a problem with your PV system. I love the number showing you how well your solar installation is performing from 0-100%.
The Solar Analytics monitoring software is much more useful (and easier to use) than the Solar.Web monitoring software you get with Fronius hardware.
But here's the thing. If you are quoted a Fronius inverter and ask for consumption monitoring to be included, in my experience you are unlikely to even be offered Solar Analytics. Most installers will advise you to buy a thing called a 'Fronius Smart Meter' to monitor your home consumption using the Fronius Solar.Web portal online portal.
The installer's logic is that a Fronius Smart Meter works well with a Fronius inverter. And because the inverter measures the current from the solar panels internally – that means one less current measurement is required in your switchboard2
And if you think it is hard to convince a Fronius installer to install Solar Analytics when you just want consumption monitoring, it is damn near impossible to convince them to install Solar Analytics on an export limited Fronius installation.
This is because you need a Fronius Smart Meter to export limit a Fronius inverter. In many installers' minds it seems ridiculous to have a Fronius Smart Meter and the Solar Analytics hardware in your switchboard. Both bits of hardware do exactly the same thing: measure current and voltage to give you a power value (Watts).
But I have always recommended that anyone buying a solar power system also buys Solar Analytics for these reasons. Yes – even if they are also getting a Fronius inverter export limited with an FSM.
I've had many installers tell me that they think the Fronius monitoring is excellent and monitors everything you could ever want to look at. This post will examine a real life scenario that shows exactly why Solar Analytics is much more useful to the average person than Fronius Solar.Web monitoring.
A Real World Example
Last week I received a support email from Johnny. Johnny is the proud new owner of 8 x 310W solar panels facing east and 13 facing west, connected in to a Fronius inverter. Johnny was concerned his system was not performing to spec. He deduced this by looking at his instantaneous power output. Since the installation it was always much lower than the panel array size of 6.5kW.
Greeting and Great news! I used one of your recommended installers, for my solar system. He is definitely very meticulous and careful with the installation.

My system is: 5kW Fronius Symo 3 Phase with 6.51 Trina Honey+ 310W and Fronius Smart Meter. Backyard is facing North but it has small roof area since the roof line is North-South. The decision was to install 8 Panels on East, 13 Panels on West roof. Total of 21 Panels. My roof attic is designed to be for extra room so it is pitch. Surrounding area has clear sky view with no trees/shading.

In term of energy output before Noon/around 10am in the morning, sometimes I can see 3.3kW-3.5kW. so I assume the West panels are not pulling down the overall performance, in fact they work together since 10am morning should only optimise the East side = Total of 8panels x 310W = 2,480Watt (if my understanding is correct). but I can see more than that around 10am.

I am not very technical (treating the installation as black box) but good enough to understand high level explanation about 'Peak Output' graph and 'Average Daily Output' graph.

The reason to writing to you is to get 3rd party opinion whether my panels placement are optimal. Since it was installed, the trend analysis is that I can only get less than "Peak Output" <4kW with 6.51kW solar panel on the roof even though my avrg daily output is around 21-24kWh (weather is clear sky, sunny and nice temperature). Is this considered as normal?

I understand about variables i.e. weather, loss of system etc that can affect the performance but I would like to know if this is considered normal specifically for my design reference.
Ronald explains why looking at power is a bad way to diagnose system problems here. Suffice to say that an East/West solar system's power in Autumn is always going to be less than the nameplate capacity. The question is: by how much?
To put Johnny at ease I offered to take a look at his Fronius solar monitoring and do some quick analysis to gauge if there was indeed a problem with his system.
Logging Into Fronius Solar.Web
So I logged into Johnny's monitoring portal.
Fronius do offer a 'health' monitor in their software. Are you ready? Here it is:

This is a real-time power reading from the inverter. If it is green that is considered 'healthy'. As you can see, yellow is 10-50% under-performing, and red is more than 50% under-performance.
I don't know about you – but this 'health' measure does not fill me with confidence. I can't find any details of how it is calculated. It appears to be based on instantaneous power and the red, yellow, green grading is incredibly coarse. What if your solar panels have degraded by 70% and you want to claim on the performance warranty?
I expect that if I had replied to Johnny:
"Hi Johnny, Fronius Solar Web shows a green bar at '20%' and apparently that is 'good average performance' so everything seems fine to me!"…
he would have been somewhat unconvinced with my efforts to verify his system's performance.
So here's what I had to do to more confidently establish if Johnny's system was operating at or close to spec:
Using Solcast To Make Up For Fronius Solar.Web's Crappy Analytics
1. Fire up Fronius Solar.Web. Click on 'History', then click on 'Devices'. Select the Symo Inverter checkbox: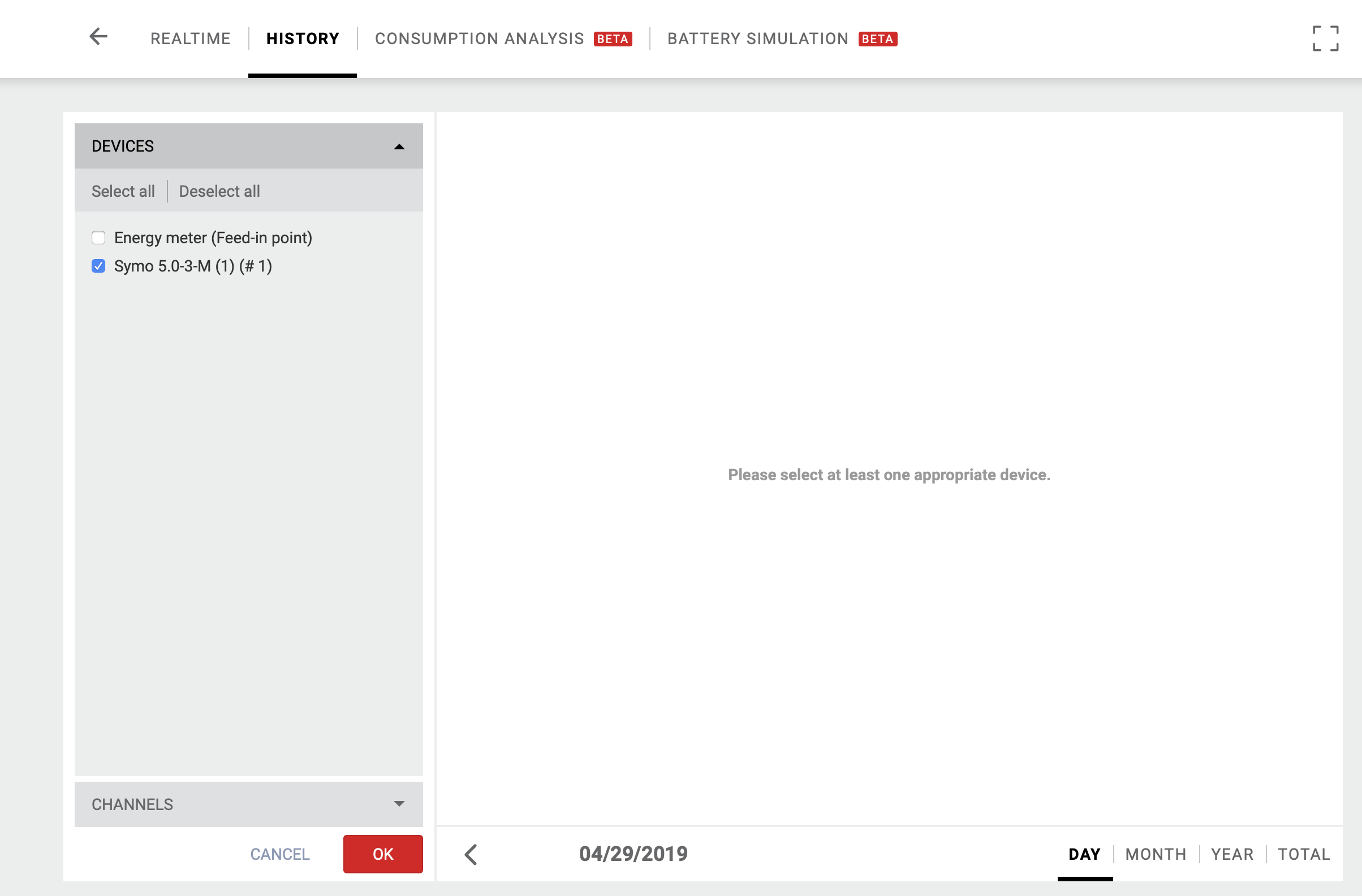 2. Click on 'Channels'. Scroll through a gazillion channels. Check 'PV Production'.3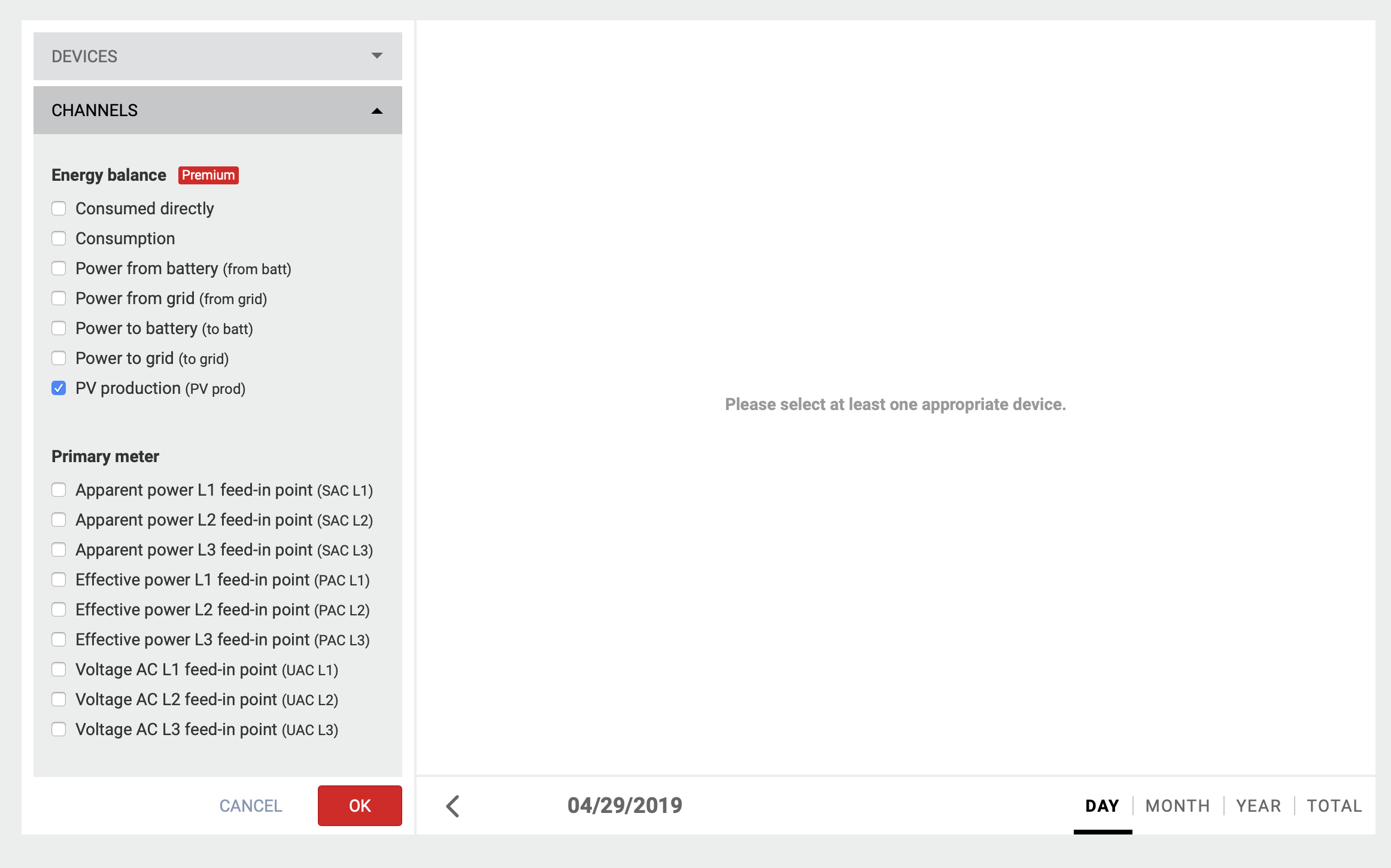 3. Click on 'Month'
OK – now I can see how much energy was generated by Johnny's PV system each day this month. But is that good or bad?
What I want to know is how actual compares with predicted generation for a solar power system of his size and orientation calculated from the empirical local weather data.
At the end of the day, the consumer's most basic requirement of a monitoring system is:
"is my system performing as well as it should?".
To get the answer I need to go to Solcast. Or more specifically their incredibly handy, free solar analysis tool that their Founder, Dr Nick, blogged about here.
4. Fire up Solcast. Johnny's system has 8 x 310W panels facing east and 13 facing west. So I have to analyse each array separately with Solcast:
East facing:
West facing:

Hovering my mouse over each bar shows me what his output should have been on each day.
5. Fire up Excel. I need to add the east and west facing arrays' predicted energy yields together, to get the total predicted energy yield. Then I need to compare that with the energy generated as reported by Fronius Solar.Web:

6. The results: Predicted generation: 133 kWh. Actual: 123 kWh. Actual generation = 93% of predicted. Given that it is autumn and often cloudy, I'm happy to give Solcast a +/-10% margin of error. So I'm confident that Johnny's solar power system is in the ballpark of good operation. To be more accurate I'd repeat the exercise after a cloudless, sunny week.
Solar Analytics: Zero Clicks Required
I own a similar 6.6kW east/west solar installation powered by a Fronius inverter. I specifically asked the installer to install Solar Analytics instead of a Fronius Smart Meter. As already discussed, many installers will tell you that you are nuts if you request this!
Here are the steps involved in checking my system's performance:
1. Fire up Solar Analytics: Look for the big yellow tick. Go to pub to celebrate.
2. If more detail is needed – click on 'Performance'. Then check the daily generation is in the white zone.
That's it. And you don't even need to do that. Solar Analytics will send you an email if your daily performance is consistently outside 'the zone'. It even tries to diagnose the fault.
And that is why I always advise people to get Solar Analytics instead of a Fronius Smart Meter for consumption monitoring. If they need a FSM for export limiting then I advise they get both.
In An Ideal World…
As solar power penetration increases, mandated export limiting will become more common. So I will be advising more and more people to install both the Fronius Smart Meter and Solar Analytics.
That saddens me because being forced to install two monitors is a waste of:
money
materials
switchboard space
energy
bandwidth
So here's my request: Dear Fronius and Solar Analytics – please can you put your outsized heads together and implement either:
1. Fronius export limiting working on Solar Analytics hardware.
or
2. Solar Analytics software working with data from the Fronius Smart Meter.
or both.
That would make a lot of sense, and give Australians world-class hardware with world-class monitoring for less money.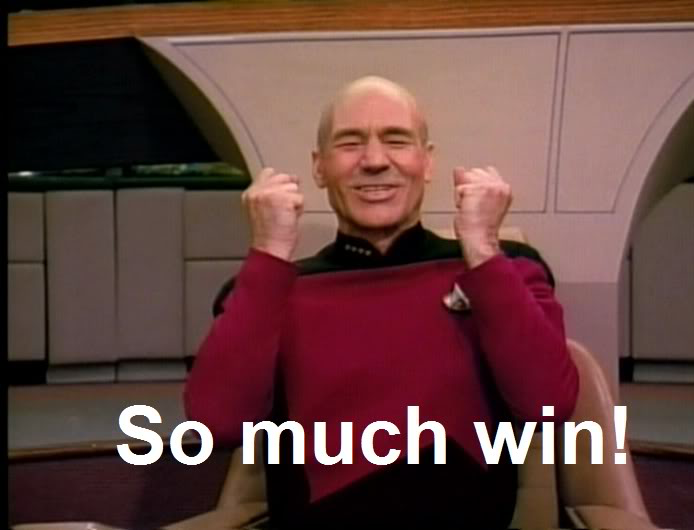 Footnotes
If they could make the thing quieter it would be damn near perfect. When the sun is strong it sounds like a Harrier Jump Jet. ↩
That is, the Fronius smart meter needs one current sensing input per consumption phase. Solar Analytics needs one Current Transformer per consumption phase and one per solar phase. ↩
As mentioned, I get heat from many good installers when I criticise Fronius SolarWeb. Many installers love it because of the amount of raw data it exposes. But my argument is that the monitoring system is not for their benefit, it is for the consumer's benefit. Having a gazillion options available will just confuse most people. ↩