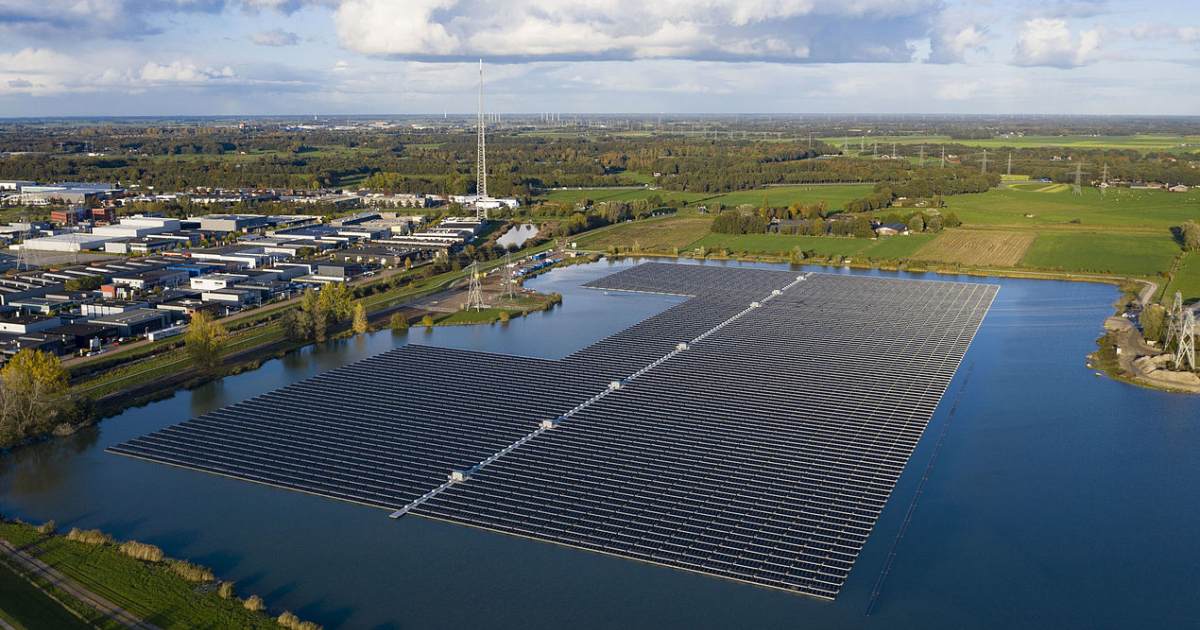 Germany's BayWa r.e. has announced completion of construction of its third floating solar farm in the Netherlands – a 14.5MW facility.
The Sekdoorn project is situated near the city of  Zwolle in the country's northeast and is comprised of 40,000 solar panels.
Sekdoorn follows the completion of the 2 MW Weperpolder and 8.4MW Tynaarlo plants by BayWa r.e. and its Dutch partner GroenLeven, all of which have been completed in the space of a few months. BayWa says it has another 100MW of floating solar in the works for the Netherlands.
"As well as our pipeline in the Netherlands, we are already working on floating PV projects in Germany, France, Italy and Spain – the potential in Europe is indeed significant," said BayWa r.e's Dr. Benedikt Ortmann.
The company says it is planning to add more than 100 MW of floating PV next year just in Europe.
Floating solar is particularly attractive in countries such as the Netherlands where land is at a premium. According to BayWa, the costs associated with building its floating solar farms are now only slightly higher compared to ground-mounted systems and they are designed for a service life of more than 30 years.
Even with its comparative lack of available land, the Netherlands has done pretty well on the solar power front. According to a recent PV Magazine report, 4.4 GW of capacity was in place by the end of last year. Looking ahead, the Netherlands' installed solar capacity is predicted to reach approximately 15 GW by 2023 and could hit as much as 27 GW by 2030, with 30% of that total being rooftop solar arrays.
The World's Largest Floating Solar Farm
Currently, the world's largest operational floating solar farm is a 70MW facility in Anhui Province, China that was connected to the grid in March this year. The project, which incorporates Longi solar panels floating on Ciel & Terre pontoons, covers an area of 1.4 square kilometres.
The plant was constructed on an area flooded due to the impacts of coal mining subsidence – so another case of solar energy stepping in where coal makes a mess. The previous record holder, a 40MW project, is also located in the same province and also built on a coal mining related subsidence site.
Australia's largest operational floating solar energy installation currently is a 99kW system at a sewage treatment plant in East Lismore, New South Wales.