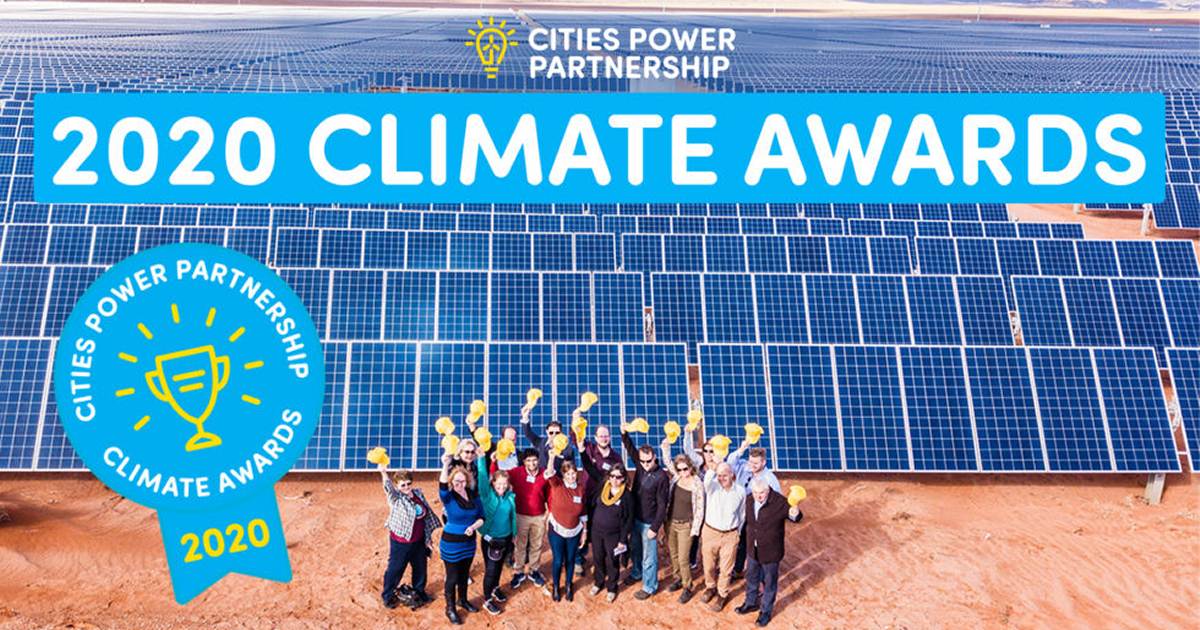 Cities Power Partnership announced winners of the 2020 National Climate Awards last Thursday, an event recognising the achievements of councils across Australia for their climate change efforts.
There was a lot of competition this year, with more than double the number of Councils entering the awards compared to last year; an amazing turnout given the challenges that 2020 has thrown at local governments.
The winners included:
Renewable Energy Achievement Award
City of Melbourne (VIC) took out this award for Melbourne Renewable Energy Project 2. This involved the creation of a buying group of seven large energy users  – RMIT University, Deakin University, Cbus Property, ISPT, Fulton Hogan, Citywide Asphalt and Mondelez International – to purchase wind energy; 110 GWh of renewable electricity per year over 10 years.
"It's a significant step towards our goal for all of Melbourne to be powered by 100 per cent renewable energy," said City of Melbourne CEO Justin Hanney.
Energy Efficiency Achievement Award
Shoalhaven City Council (NSW) scored this award for an initiative including installation of more than 400 kW of solar panels across 10 sites, trialing fully electric vehicles, kicking off a revolving energy fund, replacing thousands of street lights with LEDs and supporting Repower Shoalhaven's community solar farm. Shoalhaven City Council also recently grabbed a gong in Local Government NSW's Excellence in the Environment Awards.
Metropolitan Innovation Award
There were joint winners for this award. One was Nillumbik Shire (VIC), for its hybrid solar and battery system at Diamond Creek Stadium, which also acts as an emergency relief centre in times of disaster. The project involved installation of 99.96kW of solar power capacity, a 100kWh battery system and a public electric car charging station. The system provides enough capacity to enable the stadium to continue operating independently off the grid for up to eight hours.
The other winner was Brisbane City Council (QLD) for its Brisbane Metro Charging Strategy, which will see 60 electric buses connecting the city to the suburbs.
Community Engagement Award
Inner West Council (NSW) was recognised for its efforts in boosting solar in the community by 11% in the year from 2018-19 to 2019-20. 40% of residents in the Inner West local government area live in rental properties and 44% of homes are apartments, so going solar can be challenging. One of Council's initiatives we recently covered is a "Solar Gardens" project whereby households will be able to financially benefit from a proposed solar energy project 500 kilometres away.
Early this year, Inner West Council set its sights on boosting solar energy generation from residential, commercial, industrial and community buildings by 1,000% over the next decade.
A full list of finalists and winners can be found here.
The Cities Power Partnership is Australia's largest local government climate network. The initiative now boasts 139 member councils representing almost 11 million Australians – around 44% of our population.