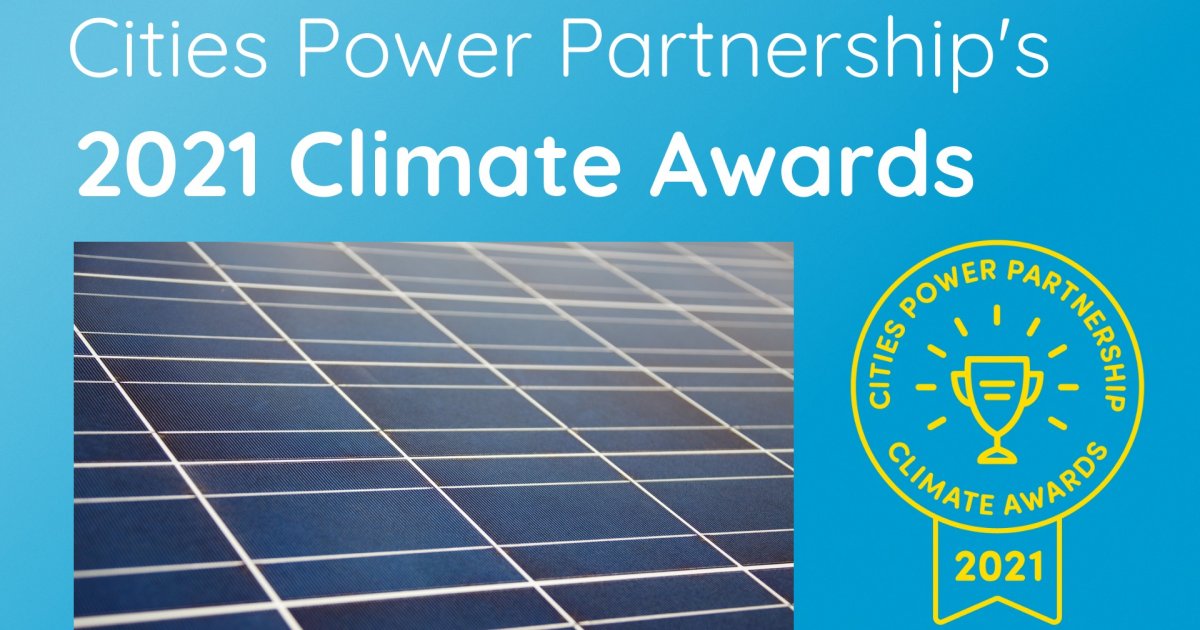 Australia's largest local government climate network recognised outstanding council-led initiatives from across the country yesterday in the fourth annual Cities Power Partnership Climate Awards.
Renewable Energy Achievement Award
This recognises projects, programs and policies working to slash emissions through the use of renewable energy, sustainable transport, energy efficiency and community engagement.
2021 Winner: Northern Beaches Council (NSW). Its 80% reduction in corporate emissions has seen Northern Beaches meet two renewable energy/emission reduction targets in 2021, achieved far earlier than expected. Solar energy has played a significant role – among Northern Beaches' installations is a 265kW PV system at Manly Andrew 'Boy' Charlton Aquatic Centre.
Community Engagement Achievement Award
2021 Winner: City of Adelaide for its Sustainability Incentives Scheme. The scheme offers financial incentives to households and businesses, including for solar power systems, battery storage and EV chargers.
Climate Champion
Awarded to a Council employee or a team consistently working to fulfil Cities Power Partnership pledges. When Councils sign on to the CPP, they choose five pledges from a list of options.
2021 Winner: Cairns Regional Council Sustainability Team (QLD) for responding to the concerns of the community and reducing emissions by 50%. Highly commended for this category was Hunter Joint Organisation.
Sustainable Transport Achievement Award
2021 Winner:  ACT Government's Zero Emissions Vehicles transition program that resulted in 140 zero emissions fleet vehicles by May this year; including 54 EVs, 70 plug-in hybrid electric and 20 hydrogen fuel cell vehicles.
Climate Ambassador Award
Recognises an elected official regularly participating in communicating on issues surrounding climate change.
2021 Winner: Mayor Amanda Findley of Shoalhaven City Council (NSW) for her work in increasing renewable energy and community resilience. Mayor Findley has been a strong supporter of solar energy in the region.
Innovation Award
For a new technology, product or process, or an integration of a new practice into local operations achieving a tangible outcome in climate change mitigation and/or adaptation.
2021 Winner: City of Greater Dandenong (VIC) for its focus climate action within operations and decision-making processes, which played a major in lowering emissions across the community.
Community Choice Award
1,000+ members of the community voted this year.
2021 Winner: Borough of Queenscliffe (VIC) for developing a Climate Emergency Response Plan in partnership with the Queenscliffe Climate Action Group. The Borough declared a climate emergency back in December 2019.
Collaboration Award
Awarded to the council best demonstrating how its partnership has embodied the objective of local governments working together for great impact, and resulted in tangible climate action outcomes.
2021 Winner: Darebin City Council, which brought together 46 Victorian councils for the largest emissions reduction project ever undertaken by Australian local governments. Victorian Energy Collaboration (VECO) members signed up to buy 240GWh of wind power from two Victorian wind farms annually.
Energy Efficiency Achievement Award
2021 Winner: Georges River Council (NSW) for its energy efficiency efforts that contributed to an emissions reduction of 36%. In 2019, Council set a target of achieving 100% renewable energy and net zero emissions for its operations by 2025.
Ambition Award
For outlining the actions required to achieve net zero targets; with a clear timeframe, budget allocation, accountable departments, and measurements and evaluation in place.
2021 Winner: Mornington Peninsula Shire (VIC) for its development of a Climate Emergency Plan within a year. It was one of the first local governments in Australia to develop such a docuement. The plan includes Council sourcing all its electricity from renewables by 2023 and a target of 50% of all buildings in the LGA having solar panels installed by 2030.
You can learn more about all the winners' efforts and those of other finalists in the 2021 Cities Power Partnership Climate Awards here (winners were announced on the CPP's Facebook page yesterday).