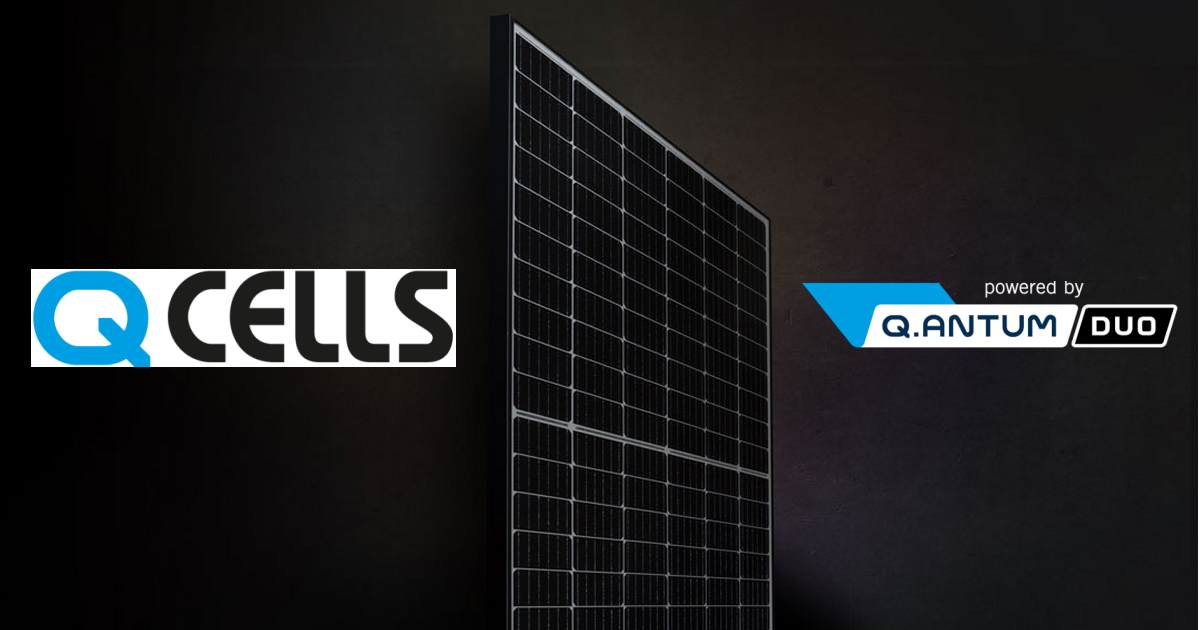 Solar panel manufacturer Q Cells has announced it will set product warranties of 25 years on a couple of module lines that will be available in Australia.
Solar panels come with two types of warranty. One is a product warranty covering defects in manufacturing that ranges from 10 years to 30 years.  Performance warranties, which don't really cover much, are 25 or 30 years.
Q Cells said it would "shake up" the Australian solar industry with its 25-year product warranties on Q.PEAK DUO-G5+ and the Q.PEAK DUO-G6+.
"Q CELLS is proud to be the first major manufacturer to be offering 25-year product warranties on its premium products from Korea," said Myungsin Shim; Q Cells Australia's Key Account Director.
That's not quite correct – and the announcement does clarify this somewhat; stating Q Cells is the first Silicon Module Super League (SMSL) company to offer such a warranty. But it also states warranties of this duration were previously only offered by a few "lesser-produced, ultra-premium solar module manufacturers."
Brands such as SunPower – which offers 25 years product warranty – certainly fall into this class, but Hyundai probably wouldn't be considered an "ultra-premium manufacturer".
Q Cells  Vs. Hyundai
As SQ's Ronald previously reported, Hyundai Energy Solutions bumped up product warranty in Australia from 12 to 25 years in August – so let's compare a few aspects of the Hyundai 300W HiA-S300RG with the Q.PEAK DUO-G5 315W (which has a 12 year product warranty).
I'm not sure if there's any difference between the DUO-G5 and DUO-G5+ as I couldn't locate datasheets for G5+ on Q Cells' site.
—
UPDATE 10.35AM: We've been told the only difference between the DUO-G5 and DUO-G5+ is the warranty and the only G5+ to be available in Australia will be the 330W panel.
—
The estimated retail price of Hyundai's 300W solar panel works out to around 75 cents per watt. The pricing we have noted on our solar panel comparison table for the Q.PEAK DUO-G5 315W is 84c a watt.
The Hyundai 300W HiA-S300RG offers a module efficiency of 18.44%, while the Q.PEAK DUO-G5 315W module is 18.7%. So, the Q Cells module is a little more efficient.
In terms of temperature coefficient, i.e. the amount of power lost for each degree Celsius above 25°C (panel temperature, not air), the Hyundai comes in at -0.41%/°C while the Q-Cells is -0.37%/°C. Again, the Q-Cells panel is better.
The warranted annual performance degradation for years 2-25 for the Hyundai is 0.70% loss each year and for the Q Cells, 0.60% per year.
As for dimensions, Hyundai: 992mm (W) × 1640mm (L) × 35mm (H); Q Cells: 1000mm (W) 1685mm (L) × 32 mm (H) – Hyundai is a tad smaller and slighter thicker, but the Q-Cells panel offers 15W more capacity. The Hyundai is around 500 grams lighter than Q Cells.
Q Cells' over-exuberant claim aside, it's great to see more quality solar panel manufacturers jumping on board the 25-year product warranty bandwagon. Members of this club now include:
Note: Q Cells points out the Q.PEAK DUO-G5+ is available for dispatch in Australia from the beginning of November and the Q.PEAK DUO-G6+ will be on pre-sale for January 2020 installations.