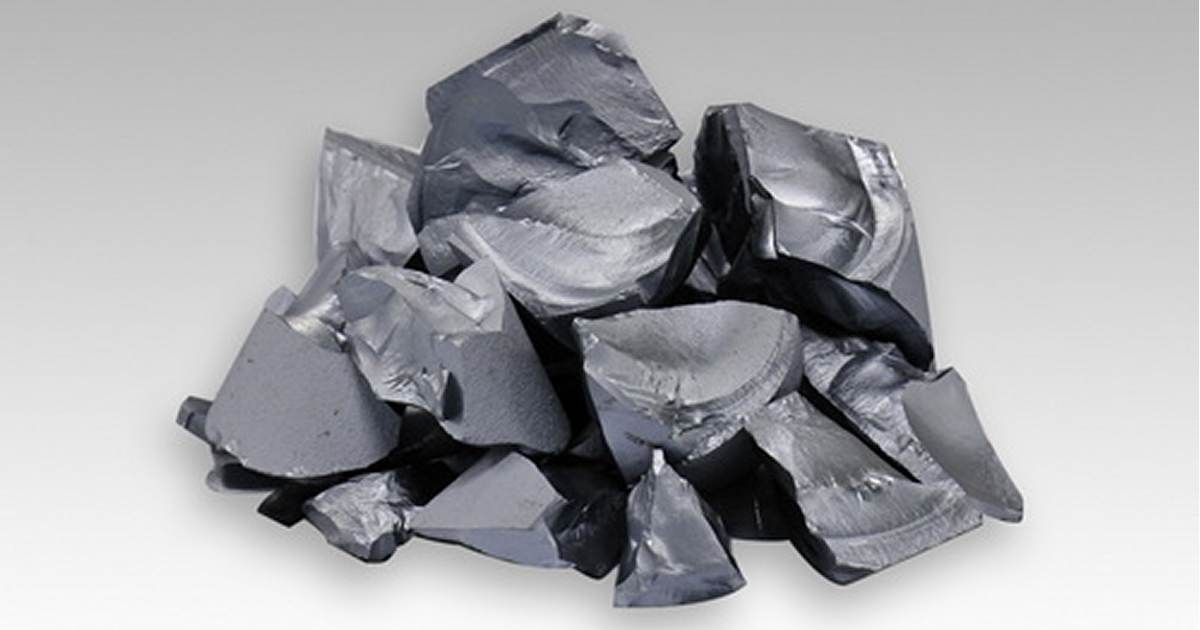 Polysilicon only makes up a small proportion of the weight of a conventional solar panel – but it's a crucial material and one that has been pretty pricey over the past year.
Besides a bit of a dip in February and then again in April when pricing stabilised until mid/late May, polysilicon spot prices have generally headed in the same direction in 2022 as they did for much of last year – north. On Wednesday, Bernreuter Research pegged the global polysilicon spot price average at US$35.32.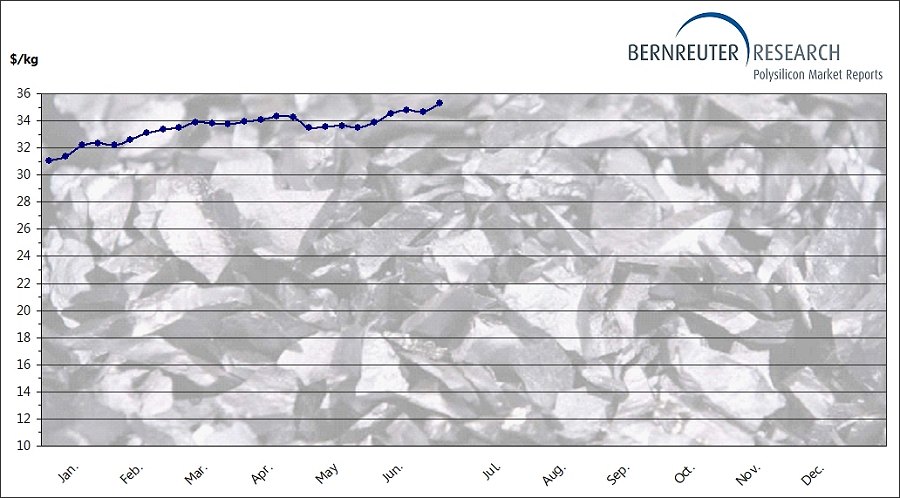 While this is the highest the global average spot price has been so far this year, in 2021 the same benchmark indicated prices reached as high as US$36.64/kg at the beginning December 2021 before a significant drop that didn't last long into this year. Just as a comparison, in July 2020 the global spot price average at one point was below USD $7/kg.
Elsewhere, Caixin Global reported solar polysilicon prices in China had climbed 20 consecutive weeks to reach 273.1 yuan (USD $40.62) per kilogram on Thursday; up 25.8% from a year ago and  the highest price since 2011.
Shipping Panels (And Everything Else) Still Expensive
While there's not a huge amount of polysilicon in a solar panel these days (around 500 grams in a 60 cell module) thanks to advances in manufacturing technology, it's not the only solar panel pricing pressure. Among other remaining pain points are shipping costs.
Statista's Global Container Freight Index covering January 2019 to May 2022 indicates the cost in May was USD $7,635 per container. That's down quite a bit from a high of $10,361 in September last year, but still way up on $1,995 in July 2020
Other Polysilicon News
Another significant related development in the past week was US Customs and Border Protection (CBP) starting to fully enforce the Uyghur Forced Labor Prevention Act, which was signed into law by President Joe Biden on December 23, 2021.
Designed to apply pressure over concerns of forced labour in the Xinjiang Uyghur Autonomous Region of the People's Republic of China, it assumes any product either partly or wholly manufactured in that region is linked to forced labour and can't be imported into the USA.
The Act will have an impact on solar polysilicon producers including Hoshine Silicon, Daqo, East Hope and GCL; all major players. Daqo has previously stated it has a zero-tolerance policy on forced labour that applies not only to its own facilities, but also across its supply chain.
With the writing on the wall for quite a while, some manufacturers with facilities in the Xinjiang region have also set up operations outside it.
The US is keen for its allies to get on board with these import bans. As the ABC noted this week, an Australian Senate committee has previously called for this country's Customs Act to be amended "to prohibit the import of any goods made wholly or in part with forced labour". In April this year, the then-Morrison Government agreed to that recommendations in principle – and a number of other recommendations.
On a related note, the legislated review of Australia's Modern Slavery Act commenced at the end of March this year. An Issues Paper for public consultation was anticipated to be publicly released from mid-2022 on the Home Affairs website, but that doesn't appear to be available yet.