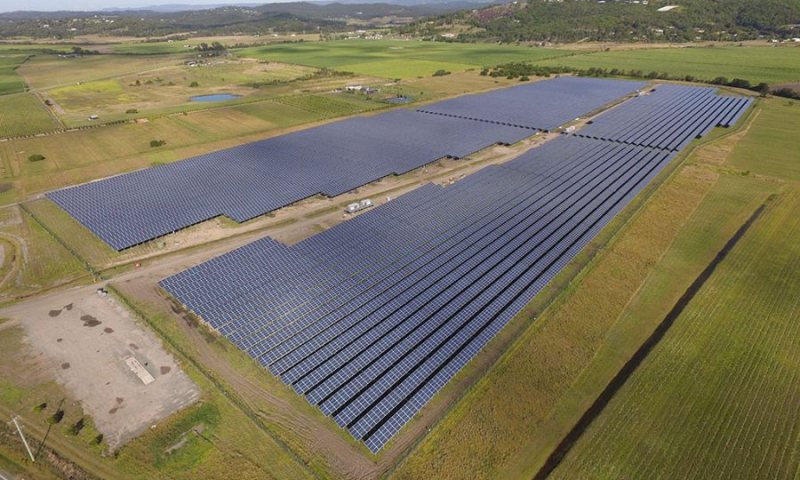 Queensland's Sunshine Coast Solar farm has picked up another award, this time at the Australian Regional Development Conference Awards 2018.
The 15MW solar farm project took out the Environmental and Sustainability Award at the event, part of the 2018 Australian Regional Development Conference held at Twin Towns Services Club, Tweed Heads, earlier this week.
Previous recognition for the project includes:
Wendy Chadwick Encouragement Award for Innovation at the Planning Institute of Australia Awards
Local Government Managers Australia (Queensland) Award for Sustainability Excellence
Environmental Leadership and Sustainability Award at the Local Government Professionals Australia National Federation Awards.
At the time of publishing, Sunshine Coast Solar Farm had generated 31,514.3 MWh of electricity since installation, avoiding 24,581.1 tonnes of carbon emissions.
In July this year, Sunshine Coast Council said the project had saved it (and ratepayers) $1.7 million to that point, more than double it had hoped for in the facility's first year of operation. The clean power station is offsetting more than 100% of Council's electricity consumption, with revenue generated by Council selling the surplus. The council was the first in Australia to offset all of its electricity consumption with renewable energy.
The $50.4 million clean power station, which features more than 57,000 Trina solar panels and SMA solar inverters,  is expected to save Council/ratepayers $22 million over a 30-year period – after costs, but based on today's electricity costs.
The benefits have and will continue to go beyond the bottom line.
"Council is now endeavouring to leverage the solar farm to expand the region's clean tech capabilities and product offerings, which would help drive increased employment opportunities in this industry," said Mayor Mark Jamieson. "As far as game-changing projects go, this is one that just keeps delivering for our region."
Division 9 Councillor Steve Robinson says the project has generated interest from schools, universities, community groups and other local governments, and educational opportunities associated with the solar farm were continuing to be pursued.
Sunshine Coast Solar Farm is situated at Yandina-Coolum Road, Valdora, which is approximately 116 km north of Brisbane.
"Council is striving to become Australia's most sustainable region and the Sunshine Coast Solar Farm is part of its plan to achieve that vision," says Council.
Live generation data from the solar farm can be viewed here.
In addition to the facility, there are more than 40,000 small-scale solar power systems in the Sunshine Coast region.