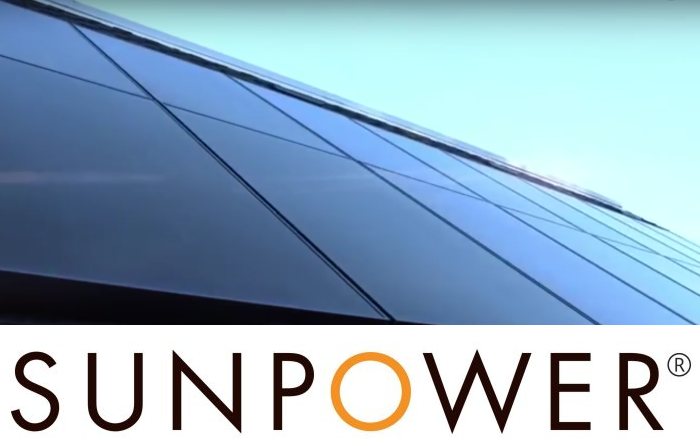 It was a happy day at SunPower HQ yesterday after the company's solar panels were granted an exclusion from Trump's solar tariffs, dodging what has been a taxing situation for SunPower both figuratively and literally.
In January 2018, U.S. President Donald Trump gave the green light to punitive tariffs of as much as 30 percent to be applied to imported solar panels and cells, an action that became known as the "Trump Solar Tax," or "Trump Solar Tariffs". Its official name is the Solar Products Safeguard Measure, also referred to as Section 201 import tariffs.
While the company is US-based, SunPower solar panels are manufactured in Malaysia, the Philippines, Mexico1 and China. In February, SunPower reported a negative near-term impact from the effects of the import tariffs and that it would be holding off on some projects.
The world's top solar panel manufacturers lined up for an exclusion from the tariffs – including SunPower, but there has been little joy for many. However, SunPower is dancing in the streets as IBC (interdigitated back contact) cells and modules are now excluded – which the company produces.
"With today's decision that SunPower's highly differentiated IBC cells and modules are excluded from tariffs, we are able to turn the page," stated SunPower Chairman and CEO Tom Werner. "SunPower can now fully focus our resources to deliver the best solar solutions to our customers, develop the next wave of solar technology through American research and development and invest in American solar manufacturing. This will support U.S. solar technology leadership and preserve American jobs."
Mr. Werner also announced SunPower is moving ahead with its planned acquisition of the SolarWorld Americas manufacturing facility in Hillsboro, Oregon and he expects the transaction to be finalised by the end of this quarter.
SunPower's shares soared on the news of tariff relief, closing 14.74% higher yesterday at USD $7.55. Enphase shares also jumped as it now SunPower's only microinverter supplier for the company's AC solar panels.
The new tariff exclusions list:
45W or less off-grid solar panels
4W solar panels
Modules up to 60W and up to a certain size
10W-120W flexible and semi-flexible panels used for motor vehicle and boat applications
90W frameless solar panels in colors other than black or blue and without visible solar cells or busbars
320-500W IBC solar cells and panels with non-visible busbars.
Modules using only U.S.-made solar cells.
Footnotes
Mexico may be part of the North American Free Trade Agreement (NAFTA), but it didn't dodge the tariffs ↩