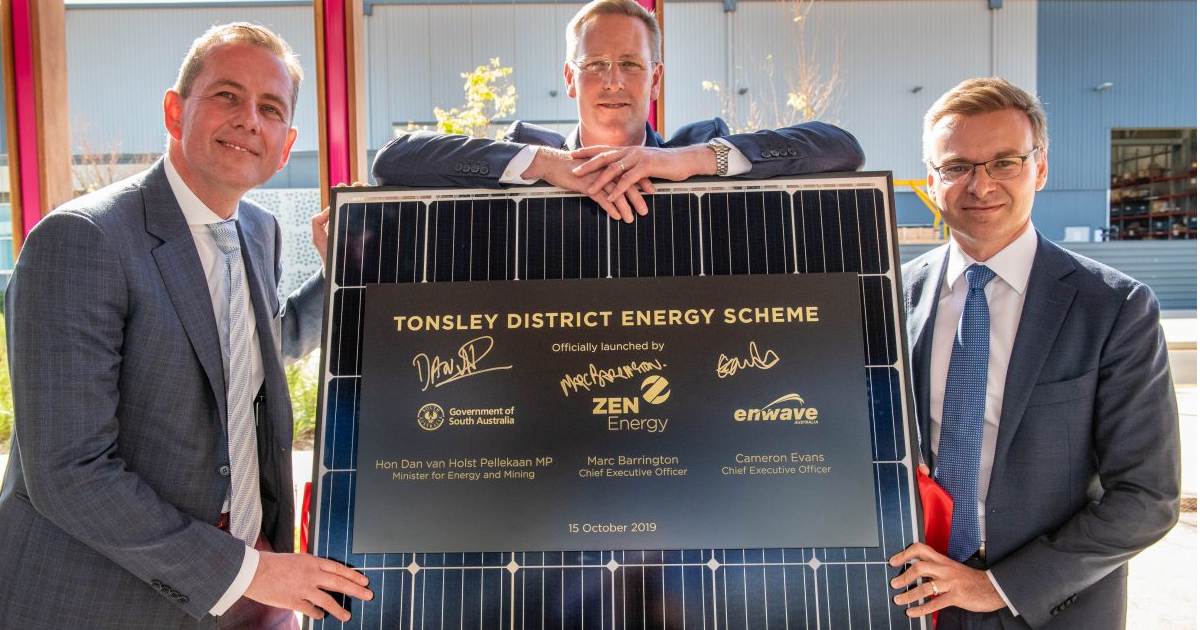 In Adelaide, the first solar panels have been installed for what will be one of Australia's biggest rooftop solar energy projects.
Tonsley Innovation District is situated around 11km south of Adelaide's CBD. In the 1960's, the site was home to Chrysler Australia's vehicle manufacturing plant, which was the largest assembly plant in Australia under a single roof. In the 1980's, Mitsubishi Motors purchased the Tonsley site and continued to manufacture cars there until 2008.
The South Australian Government purchased the 61-hectare site in 2010 to establish a "smart technology mixed-use precinct" hosting industry, education and research, retail and residential living. 11 hectares of the site has been earmarked to provide approximately 900 homes for around 1,800 residents.
Among the businesses to have already established at Tonsley are SIMEC Energy Australia,  ZEN Energy and Tesla; the latter having a service hub there.
All the activity in the precinct will require a lot of energy. As part of the Tonsley District Energy Scheme, Zen Energy is installing approximately 7,400 panels across the 5-hectare roof of the Main Assembly Building (MAB); for a total capacity of 2.34MW initially. A 2.34MW PV system installed at that location will generate somewhere around 3.6 gigawatt-hours of electricity per year.
Over time there could be as much as 6MW installed – 20,000 solar panels – and battery storage will also be implemented at the site.
Tonsley The "Creative Hub Of A Clean Energy State"
The solar power system is being installed for Enwave Australia, owner and operator of the District Energy Scheme; whereby businesses and residences at Tonsley will have the option of buying electricity from Enwave at "competitive market rates".
"The District Energy Scheme demonstrates South Australia's leadership in the renewable energy sector, and Tonsley is becoming a hub for businesses and innovation in this space," said South Australia's Minister for Energy and Mining, Dan van Holst Pellekaan.
Among Enwave's other ventures is a solar farm incorporating battery storage that will power a section of the Peel Business Park near Mandurah in Western Australia.
Sanjeev Gupta, Executive Chairman  of GFG Alliance, which owns SIMEC Energy Australia and is a majority stake holder in Zen Energy, said GFG was excited about Zen's role in this and other projects across Australia.
"We hope to see more projects like the Tonsley District Energy Scheme in the future as we begin to transition and rely more on renewable energy to power our communities," stated Mr. Gupta.
In other recent news related to Tonsley and renewable energy, the South Australian Government has given development approval and a wad of taxpayer cash to an $11.4 million dollar electrolyser project to be built in the district. SQ's Ronald recently wrote about it, stating the Tonsley Hydrogen Project is a waste of money.