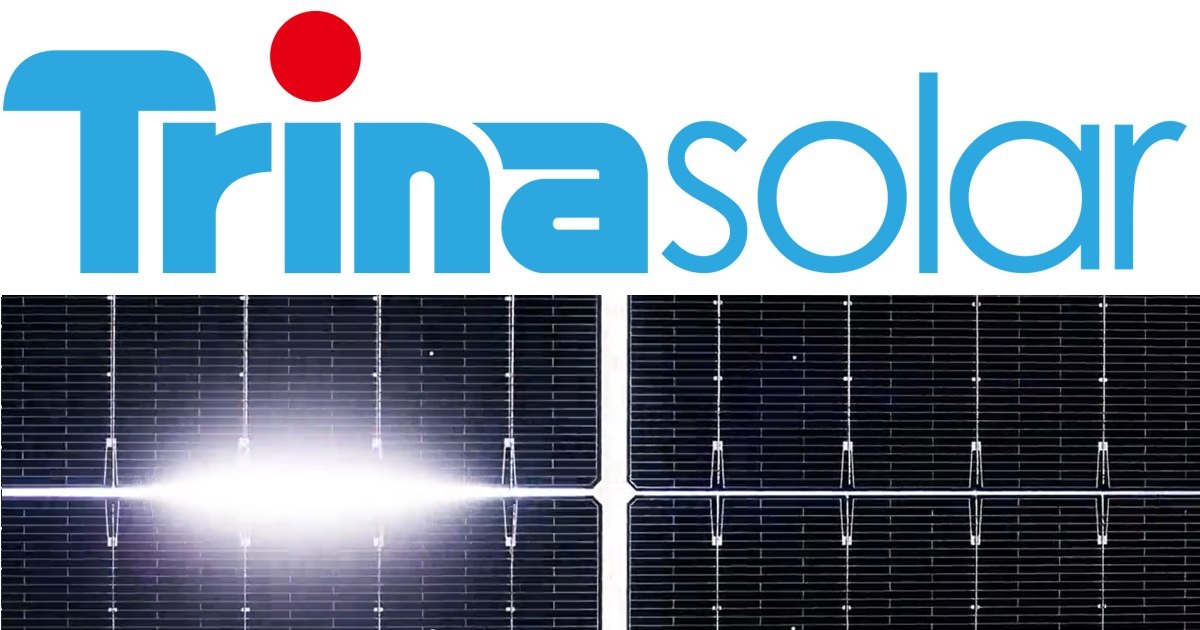 Chinese solar panel manufacturing goliath Trina Solar held a ground-breaking ceremony for construction of its new factories in Xining, Qinghai last week.
The Trina Solar (Xining) New Energy Industrial Park will cover almost all of the PV manufacturing chain; focusing on 210mm and N-type technology. Ultimately, the annual output of the site will be:
300,000 metric tonnes of industrial silicon
150,000 metric tonnes of high-purity polysilicon
35GW of monosilicon
10GW of wafers
10GW of solar cells
10GW of solar panels
15GW of "auxiliaries for modules" (I'm not sure what that means).
To be built in two phases, Phase 1 is expected to be completed by the end of next year and will  boast annual output of 100,000 tonnes of industrial silicon, 50,000 tonnes of high-purity polysilicon, 20GW of monosilicon, 5 GW of wafers, 5GW of cells, 5GW of modules, and 7.5GW of "auxiliaries".
Phase 2, which will bring the facility up to its nameplate capacities, is expected to be completed by the end of 2025.
430W Vertex S Production Begins
In other recent news from the firm, last week it announced mass production of the new generation of the Trina Solar Vertex S 430W was well under way. Also rolling off the Trina Solar 210 Super Factory line in Yiwu, China is the Vertex 580W.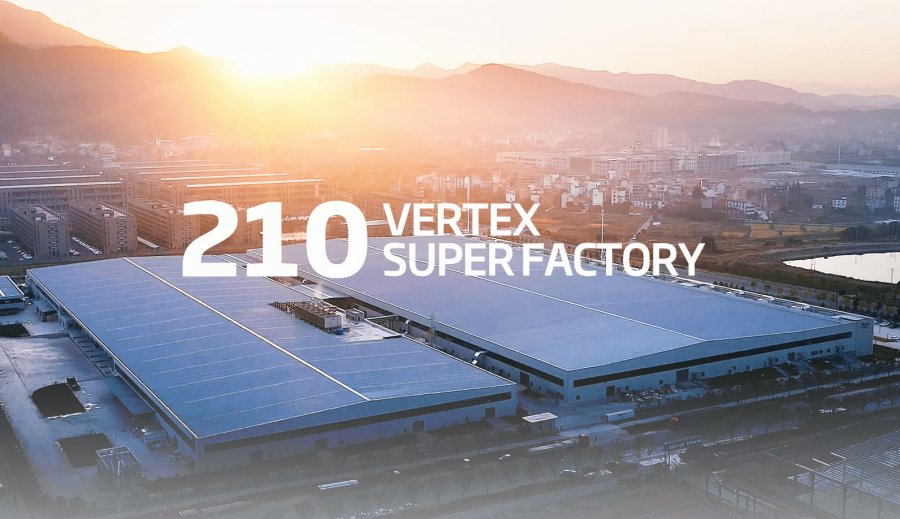 " The estimated production capacity of the new Vertex series including upgraded Vertex S and Vertex 580W this year will reach 10GW, a figure that is expected to more than double next year," said Trina.
The Vertex S is designed for rooftop applications, while the Vertex 580W is for ground-mount utility-scale projects.
On a related note, back in March Trina said Australia was to be the first country in the world to have the residential rooftop-friendly 425W Trina Solar Vertex S+ panel available. It was due to reach our shores in April/May this year – but I haven't seen the modules advertised here yet.
Trina Solar's Street Cred Pretty Solid
Trina Solar was ranked equal second for solar panel shipments in 2021 globally. By the end of the April this year, the firm's cumulative shipments of PV modules since it was founded in late 1997 had exceeded 100GW.
A couple of weeks ago, the company said it had once again made it onto the list of " Tier 1″ solar panel manufacturers in the Bloomberg New Energy Finance (BNEF) market outlook for the second quarter of this year.
The company's modules have been pretty popular here in Australia given their performance, reliability and comparatively low pricing point. From 1,381 Trina solar panel reviews and ratings here on SolarQuotes at the time of writing, the company has achieved 4.7 stars overall, and 4.9 stars over the last 6 and 12 months.
Trina is currently listed on SQ's recommended solar panel brands chart. In this year's SolarQuotes Installers Choice Awards, the company scored prime place on the podium for the best solar panels in 2022 (budget category), which it also achieved in 2021.