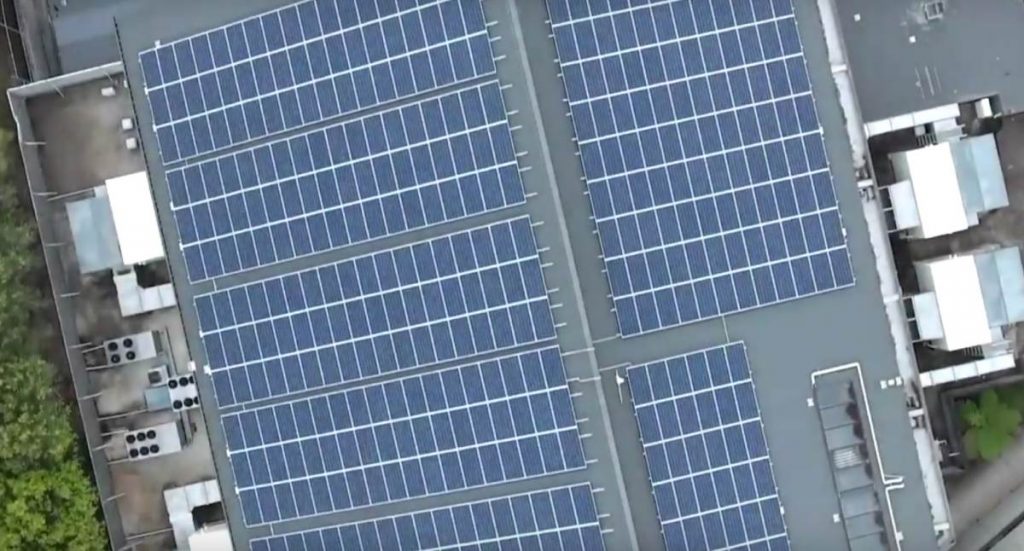 New South Wales' Tweed Shire Council switched on its new 165kW solar panel installation at the Tweed Regional Aquatic Centre (TRAC) in Murwillumbah last week.
Council says the system will slash the pool's mains electricity costs by around $42,500 a year and generate equivalent to around 24% of TRAC's energy requirements.
Council intends to put its solar savings to good use.
 "They will allow Council to provide more programs and services for the community through maintaining a vital community resource, which contributes to the health and wellbeing of the Tweed," said Deputy Mayor of Tweed, Cr Chris Cherry.
As with all Councils, electricity represents a major expense for Tweed Shire. For the period 1 July 2016 – 30 June 2017, Council operations consumed an estimated 22,776 MWh of electricity across 390 sites, at a cost of $3.9 million.
435kW Solar Capacity Installed To Date?
The 486 panel system brings Council's total installed solar capacity to around 435kW1 and closer to its goals of generating  25 per cent of its own electricity from renewable sources by 2022, and 50 per cent by 2025 (compared to 2016/2017 electricity consumption). The 2025 goal will also see energy storage being added.
Achieving the first goal of 25% by 2022 will require 921.2kW of rooftop solar installed at 15 Council facilities.
"With this installation, half of the Council buildings targeted for solar have now had panels installed," said Cr Cherry.
However, it appears Council's solar energy aspirations have experienced some setbacks – last year Tweed Shire said it intended to have 780kW of capacity up and running by the end of 2018.
The other installations already in place include:
Tweed Heads Library and Civic Centre : 20kW
Murwillumbah Art Gallery: 99.18kW
Murwillumbah Works Depot and Building C: 91.26kW
Mech and Elec building, Kingscliff Wastewater Treatment Plant: 9.9kW
Banora Point Wastewater Treatment Plant: 3kW
Tyalgum Water Treatment Plant: 6kW
Tweed Regional Gallery & Margaret Olley Art Centre: 40kW
The NSW State Government kicked in $198,202 for the TRAC project through the Stronger Country Communities Fund, which delivers local infrastructure to improve the quality of life of regional New South Wales residents.
"New solar panels provide huge environmental benefits and will cut operation costs, ensuring this well-loved community facility will be enjoyed for many generations to come," said Deputy Premier and Minister for Regional NSW John Barilaro.
Tweed Shire Council's Renewable Energy Action Plan can be downloaded here.
Footnotes
Council has since stated in a May news item it has 781kW capacity installed ↩