Hey, Victorians!  Listen up!  If you want solar panels your state government has just made things fantastic for you.  They will now cover up to half the cost of a new solar power system.
There's no waiting — the announcement was made yesterday and you can get half off right now.  While all the intricate details of the plan aren't yet available, the language used in the media release suggests they will pay half the cost of a solar power system up to a maximum reduction of $2,225.  This rebate will be available to those who live in a home they own that's worth $3 million or less and have a household income of up to $180,000.  Nearly 9 out of 10 Victorians who own their own home are eligible.
Things will be even better from July 2019 as not only will Victorians get up to 50% off, they will also be able to get solar power with no money up front thanks to a zero interest loan.  Of course, you can be pretty damn sure this will only happen if Labor is returned to government after the state election in November.  The media release is pretty clear on this point.
The program, called 'Solar Homes', is expected to put solar panels on 650,000 roofs over 10 years at an estimated cost of $1.24 billion.  At the moment, $68 million has been made available.  There will now be a huge rush on solar power in Victoria and as the election is only four months away I presume this funding will last till then.
50% Off Or Up To 50% Off?
The state government media release says Victorians will be able to install a solar panel system at half price.  But I suspect there is an upper limit on the subsidy per system.  One sentence in the media release says:
"This will save the typical Victorian household up to $2,225 for installation of an average 4kW solar system and help them save $890 a year on their electricity bills."
The "up to $2,225" part makes me think this is the maximum amount of the Victorian Government will contribute.  While this may not seem like a large amount to some people — I spend more than that on
candy
each month — it's still a sweet deal.
A 4 Kilowatt Solar System Won't Save $890 A Year
The Victorian Government, or Vicky Govo as she is known in South Australia1, says a 4 kilowatt solar power system will save the typical Victorian household $890 a year on electricity bills.  Given how much electricity it is likely to generate in Melbourne2 and the lower than average cost of Victorian electricity compared to other states, this amount seems too high.
The PVWatts site says a 4 kilowatt north facing solar system will generate around 5,485 kilowatt-hours a year in Melbourne:
This is the worst solar output of any mainland capital because when the fish-belly-pale-Brits first rocked up with their convicts and smallpox they decided Sydney wasn't damp enough. So they went and founded Melbourne3.  Because the typical home isn't going to be able to face their panels directly north I'm going to knock PVWatt's figure down by 5% to 5,210 kilowatt-hours.
Looking at retail electricity plans I see Melbourne homes are typically charged around 25 cents per kilowatt-hour for grid electricity after discounts are applied, while the VIC solar feed-in tariff is generally the minimum of 9.9 cents.  In order to save $890 dollars a year a household would have to self consume 48% of the solar electricity it generated and that's not likely to happen.  A typical Australian household only self consumes around 30%4 of the electricity generated by a 4 kilowatt solar power system, which would only make the average annual savings in Melbourne around $750.  That's a nice amount of money, but it is still less than $890.  To be precise it is $140 less5.
While homes in northern Victoria will have better solar output, the press release did say typical home and the typical Victorian home is in Melbourne.  Perhaps Victorians tend to choose electricity plans with high feed-in tariffs, but a simple explanation of why the savings claimed by the Victorian Government are so high is they failed to realize that electricity plan discounts are a thing that exists.  If this is the case it does make Vicky Govo look a bit thick.
A 3 Year Simple Payback
Using the Victorian Government's figure of $4,450 for an average 4 kilowatt solar system, if the Solar Homes rebate pays for half the cost and it saves $750 on electricity bills per year then its simple payback time — the time it takes for savings on electricity bills to equal the cost of the system — is only 3 years.  This makes it the best investment I can think of that doesn't involve paying back money you borrowed from the mafia.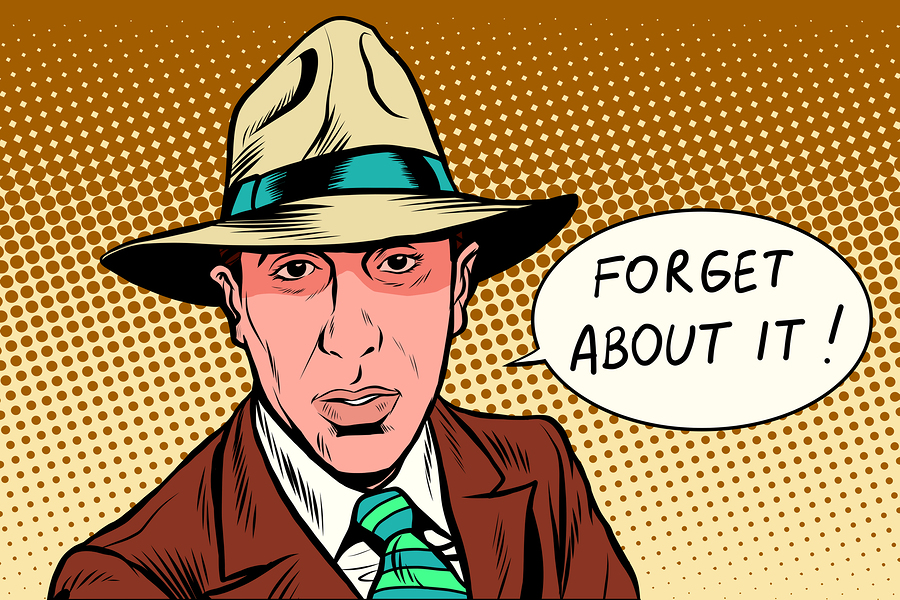 A Bigger System With Longer Payback Can Make More Economic Sense
Assuming the maximum rebate amount is $2,225 per system and you buy a 6.5 kilowatt system for $7,000 then only 32% of its cost would be paid for by the Victorian Government.  If self consumption with this larger system is only 20% then it would save around $1,090 a year6 and would have a simple payback time of 4.4 years.  While this is longer than the 4 kilowatt system, for the large majority of households it will make economic sense to install a larger solar power system.  This is because it is likely to provide a better return than than any other investment the household could make and so it makes sense to go big.  To put it another way, if you saw two $50 notes lying on the ground why would you only bother to pick up one?
Add In The Federal 'Rebate' And Solar Cost Reduced By Two-Thirds
Currently in Australia the Small-scale Renewable Energy Scheme (SRES – widely known as 'The Solar Rebate') provides Small-scale Technology Certificates or STCs that lower the cost of rooftop solar.  At the moment in Melbourne they reduce the cost of solar by around $560 per kilowatt of solar panels.  For a 4 kilowatt system it comes to $2,240 and the Vic government's figure of $4450 for a 4 kilowatt system is after STCs have reduced its price.  With the Victorian government paying another $2,225, the household only ends up paying one-third the total cost of the system.  That's a good deal. You are getting a $6,690 system for $2,225
STCs are being gradually phased out and will fall from around $560 per kilowatt in Melbourne this year to around $517 next year.  Unless of course the Coalition speeds up the phase out or eliminates them instantly as Tony Abbott, Lord Voldemort, and Doctor Doom wish to do.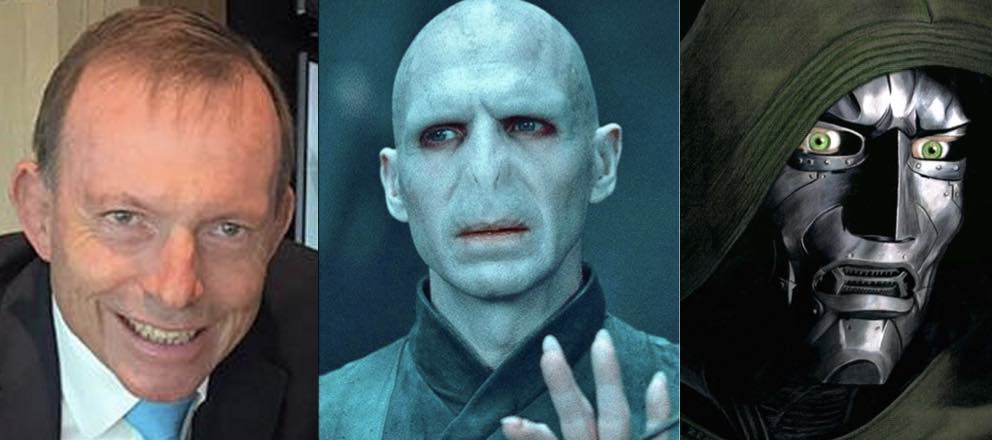 But even if STCs are stabbed in the back and rapidly killed off, with a state rebate of up to 50% it will still make sense to install solar panels in Victoria, although this will decrease the average system size installed.
Zero Interest Loans Start In July Next Year
In July next year (2019) Victorians will not only be able to get up to a 50% rebate on solar they also won't have to pay up front.  The state government will offer 4 year interest free solar loans.  As the simple payback time of solar power can easily be under 4 years in Melbourne it will be possible to pay back the loan entirely with electricity bill savings.
Zero interest loans are a useful subsidy for households but because Victoria can currently borrow money at under 3%, it doesn't cost the state a great deal.
The Solar Homes Program Can Keep Accredited Solar Installation Alive
Only accredited solar installers using approved hardware will be part of the Solar Homes rebate program.  In other words it's exactly the same as normal solar installation.  But this is very useful because if the Coalition eliminates STCs, then without other support it would also eliminate accredited solar power installation.  But The Victorian government's solar panel rebate can keep it alive.  It's also easy to see other states following Victoria's lead and doing something similar to help protect their solar industries.
A Huge Increase In Solar Installation And Solar Jobs
The Solar Homes program intends to put solar panels on 650,000 homes over 10 years.  If the average is 65,000 homes a year and they each get an average of 4 kilowatts that will come to 260,000 kilowatts a year.  That is equal to 30% of all the residential solar installed in Australia last year7.  Personally I suspect the amount of solar power capacity installed will be at least 50% higher as the average system size increases.  To support all this new work the Victorian government will spend $9 million getting 4,500 electricians accredited to install solar power systems.  I assume this will be over 10 years as that is nearly as many as are employed in rooftop solar nationally at the moment.
If You're Victorian, Get Solar — But Be Prepared For Confusion And Delay
If you are Victorian, live in your own home that is valued at $3 million dollars or less and your household income is $180,000 a year or less then my recommendation is to: apply for the Vic Rebate, and once you have your rebate confirmed get solar (you must have the rebate confirmed before you sign the contract to get your system installed or you will not get the rebate).  And if you are too rich to qualify for the rebate, get solar power anyway.  You can afford it.
But with the Victorian Solar Homes rebate announced there is likely to be a big rush on solar panels and right now we don't know all the details of the scheme.  I presume it will all be made clear over the next week or two and I'll keep you up to date with any major revelations.  Whatever devils may be in the details, I am certain there will be a huge increase in demand for solar PV in Victoria. But even if the rebate scheme runs like clockwork installers are likely to be run off their feet and delays in installations seem certain.
Many people will be tempted to wait over 10 months until July next year when zero interest loans will be available along with the rebate.  But no-one knows who'll win the election. I believe Victoria Labor when they say the Coalition will not give you the 50% rebate and a zero interest loan as well.  While Labor has a strong lead with 47 seats vs the Coalitions 38, nothing is certain in politics.  After all, I didn't think Trump would become President in the US.  (I thought the preserved head of Richard Nixon was a shoo-in.)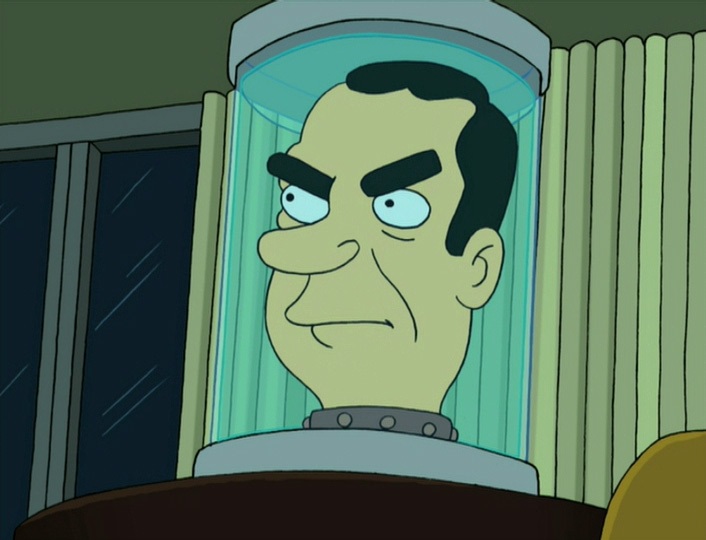 So, personally, I'd try to get solar power before the state election in November.
I'm Ronald Brakels And I Approve Of The Victorian Solar Homes Rebate
I am in favor of the Victorian Solar Homes rebate.  While it would be more efficient to instead tax fossil fuel generation to make it pay for the harm it causes to our health and well being, we should not let the perfect be the enemy of the good.  If we had a carbon price equal to the cost of removing carbon dioxide emissions8 then subsidizing rooftop solar panels would not be necessary.  But until we get that carbon price I will settle for second best measures such as the Victorian Solar Homes program.  I support it because burning fossil fuels kills people and killing people is bad.
Details including eligibility criteria can be viewed on the Victorian Government's Solar Homes website.
UPDATE August 21: We've just published an update on the Solar Homes rebate, with fresh information.
UPDATE September 17: Applications are now being accepted for the rebate – here's what you need to know.