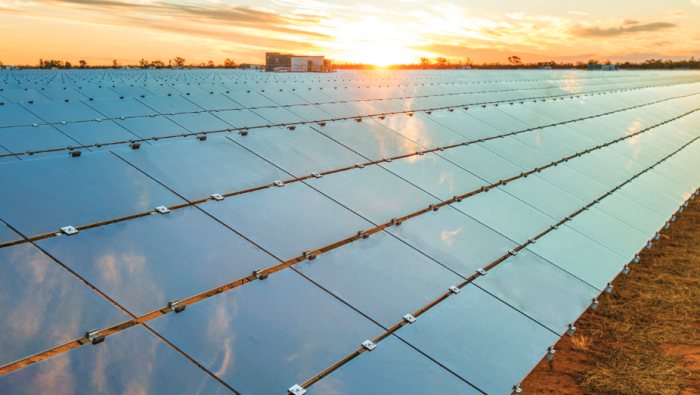 The town of Wellington in New South Wales will soon have a new neighbour, a 174 megawatt solar farm that will also feature battery storage.
We first mentioned the Wellington Solar Farm project back in December, during the public feedback phase.
Last Friday, the NSW Department of Planning and Environment approved the project, which will be developed by First Solar.
The project is to be located on a 559-hectare site (491 ha development footprint), close to the Mitchell Highway and just a couple of kilometres north-east of the town.
It appears locals weren't too fussed about the project. Only one member of the general public lodged a submission (and it's not clear if that was a local), raising concerns about the broader impacts of large scale renewable projects on energy security and pricing. The Department said it took this into consideration during the determination process. Read into that what you will.
The facility will be comprised of 440,000 First Solar panels and 50 inverter stations. The 25MW/100MWh lithium-ion battery- based energy storage aspect will be housed in up to 6 purpose-built blocks approximately 12.5 metres long and wide and 3 metres high. The energy storage component of the project will cover a tiny proportion of the site.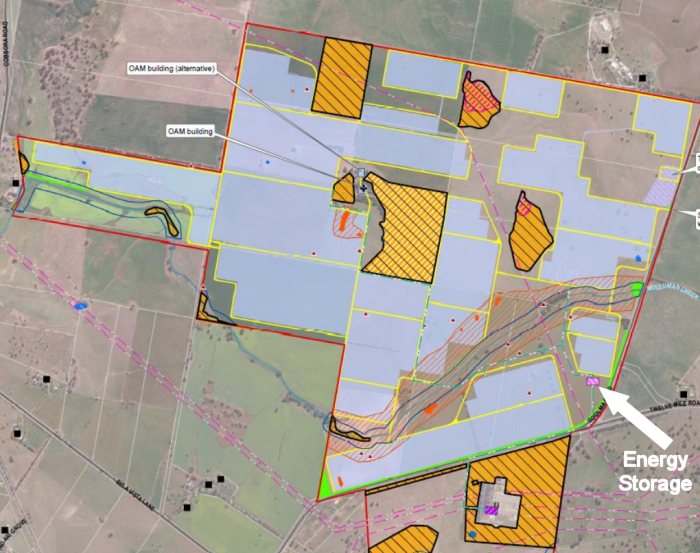 Wellington Solar Farm will produce enough electricity to power the equivalent of 46,000 homes, while avoiding 305,000 metric tonnes of carbon dioxide emissions per year.
The capacity of the proposed solar power station may increase over time, but the footprint of the development won't.
First Solar says the Wellington Solar Farm project will create 200 jobs during construction peak. The company has previously stated it hoped to commence construction in 2018/19 and for the plant to be operating sometime next year.
Wellington is situated at the junction of the Macquarie and Bell Rivers. It is within the local government area of Dubbo Regional Council (Wellington is around 50 kilometres from Dubbo).
The Dubbo region is also home to another large-scale solar project under construction, the Dubbo Solar Hub – 29 megawatts peak (MWp). It consists of solar panels spread across two sites; one in Dubbo and Narromine (Narromine Shire). The Dubbo Solar Hub will generate approximately 61,000 megawatt hours (MWh) of electricity each year. According to the latest update, the project is 91% complete.
Dwarfing both these projects is AGL's proposed solar plant, also near Wellington, which would be 300MW capacity and may also include energy storage – however, the Wellington North Solar Plant project still appears to be at the feasibility study stage.