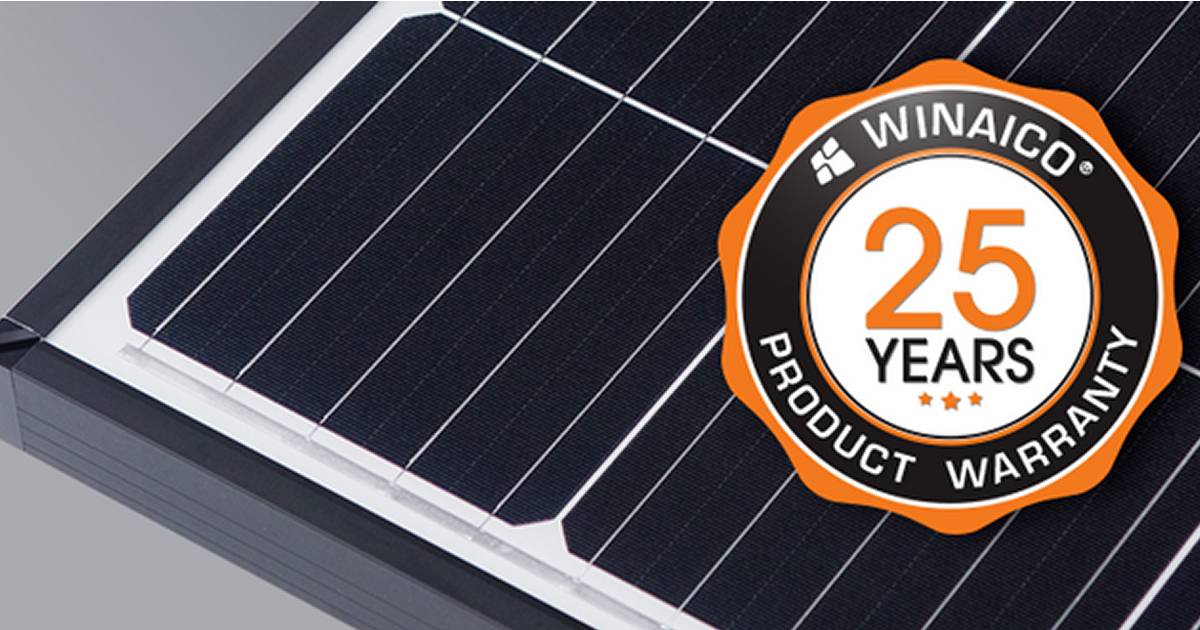 Eligible purchasers of Winaico solar panels in Australia and a bunch of other countries will be able to take advantage of the company's free extended product warranty program for selected panels.
Winaico, founded in 2008, has had a presence in Australia since 2012. The company is currently listed as an SQ approved brand and Winaico solar panel reviews from Australian customers have generally been accompanied by high ratings.
The new warranty extension program launched on July 1 provides eligible customers an online registration process to extend the product warranty on qualifying Winaico modules from an existing 15 years to 25 years.
"Our industry-leading 25 year product warranty extension program rewards high quality solar installations with 10 additional years of product warranty, to reflect our commitment in differentiating WINAICO with exceptional product reliability," said Sascha Rossmann, VP of Global Sales.
While "industry-leading" may be a bit of a stretch given there's at least one manufacturer offering 30 years (SolarWatt), a 25 year product warranty puts Winaico ahead of some competing good quality brands in the same general price range.
Eligible Solar Panels
The product warranty extension is available to Australian customers for the following panels purchased after July 1 from, and installed by, a Winaico authorised installer.
WSP-MX, 330W and up
WSP-MX Full Black, 325W and up
WST-M6, 325W and up
WST-M6 Full Black, 325W and up
Most of these panels are listed on SolarQuotes' solar panel comparison table, but we're yet to update it with the new warranty arrangements.
Further terms and conditions for the warranty extension can be found here and the registration form, which must be completed within one year of initial purchase to obtain the extension, is here.
Other Winaico News
Winaico also announced it has introduced two new products into the Australian market; the Full Black WST-325 and the WST-330 (yet to be added to SQ's comparison table). Also mentioned was a new product range coming in October.
About Solar Panel Warranties
Solar panels are accompanied by two types of warranties:
A product warranty covering defects in manufacturing that ranges from 10 years to 30 years.
Performance warranties (that can be problematic, but are improving) are generally 25 or 30 years.
When choosing a solar panel, the manufacturer's product warranty length is the one buyers should take special note of, along with any fine print it may contain. Bear in mind though that manufacturer warranty gotchas do not trump the Australian Consumer Law.